We left the boat in good hands in St Maarten, on a mooring ball in Simpsons Lagoon, French side.
The trip to Canada Through Miami was fine. We arrived at empty airports with employees cleaning everything and every chair. The TV' was all about the Coronavirus. The world had come to STOP. Everything shut down and only a few passengers on each flight, returning home. Was a very strange feeling. In Customs we got a notice to stay home in quarantine upon arrival for 2 weeks.
We got home, and the first thing we noticed coming home from the airport: there were barely any cars on the road. Another strange thing.
During our quarantine, we caught up with family via Zoom Skype etc. We started a family reunion on Zoom now, once a month. We had food and drinks delivered, and there was no shortage. We were blessed that our corner of the world was doing better than some, and we were healthy.
During these times the hardware stores stayed open and busy and hiring . With most people getting laid off, they were busy at home doing Reno's. Lots of quarantine projects were being done. I did some painting in our apartment as well and even painted some furniture. We started to organize our move and packing too, as we had just bought a new home.
Quarantine time at home went pretty quickly. After that, we visited friends and family distancing, and just 4 or 6 of us.
Senior homes had also shut down by now and no visitors allowed.
Our first outing was to visit Noels's Mom. It was her Birthday, and luckily they allowed us a visit through the fence from the parking lot. After that, it was a complete shutdown with no visitors.
In May and June Management set up Skype so they were able to see and chat with the family. End of July they arranged a scheduled visit once a week in person. It had to be only one person and the same person always, with a mask on and distancing. There were no cases in this Seniors home, but recently had 2 flu outbreaks and visits were canceled again. We will take it as it comes. So far so good and we are thankful. It is very different in each home, each city, or province. Many countries are also way worse than others. Mom enjoyed the visit, and so did we.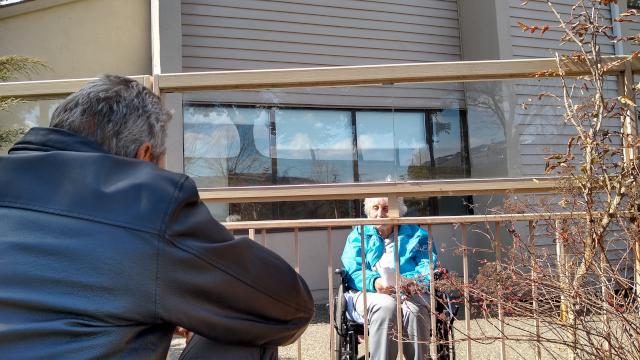 We avoided going out as much, but most parks were open and we could get into Nature.
We did some hiking close to home.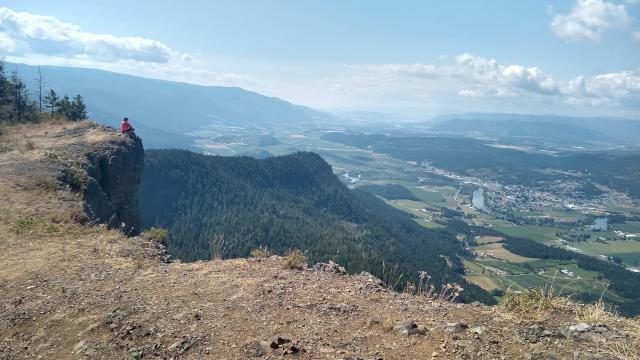 Yes, that's me at the top of the cliff. Great hike. Enderby Cliffs.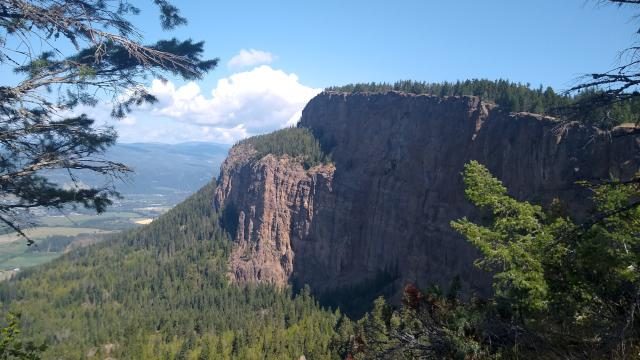 Enderby Cliffs is a moderate incline hike of 7 km one way. Beautiful views of the Shuswap Lake and North Okanagan Region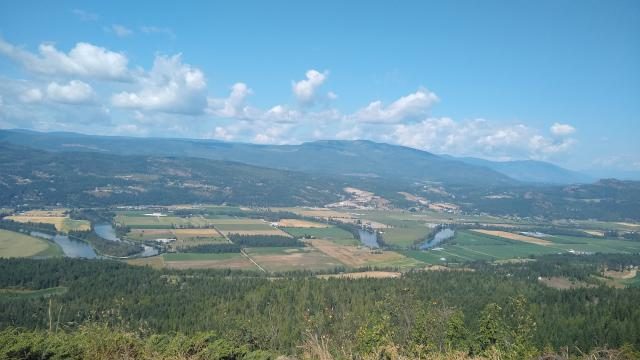 Fintry Falls, a nice short walk but over 300 stairs up. View platforms along the way. Beautiful views of Okanagan Lake and Fintry Park.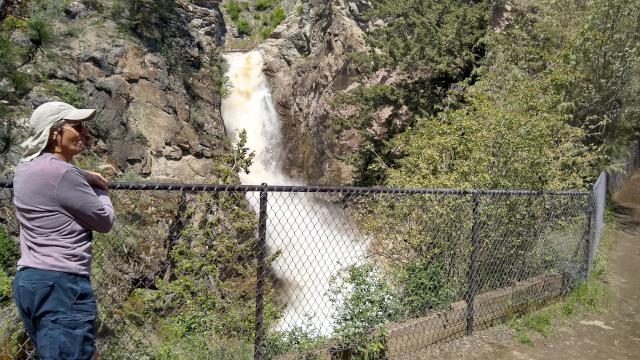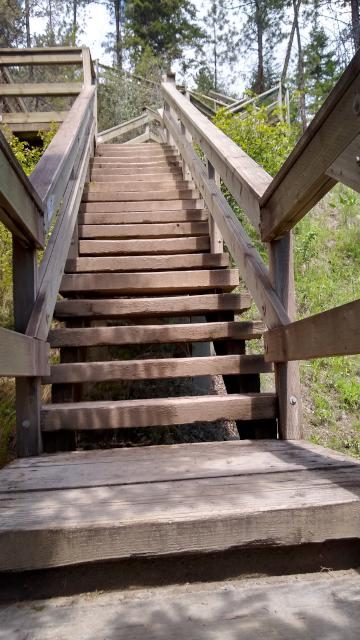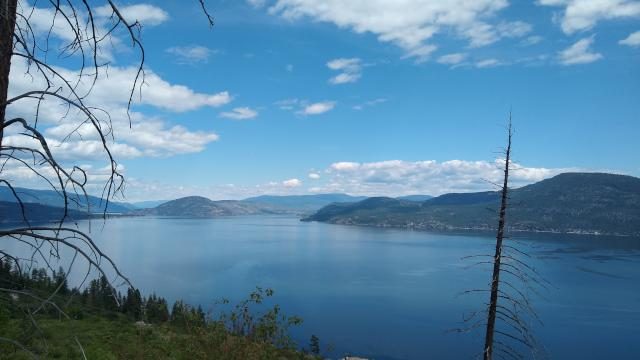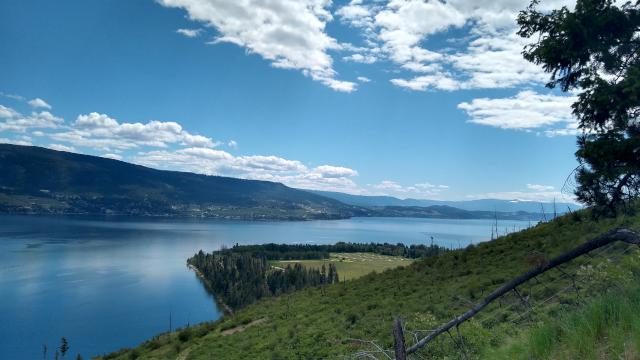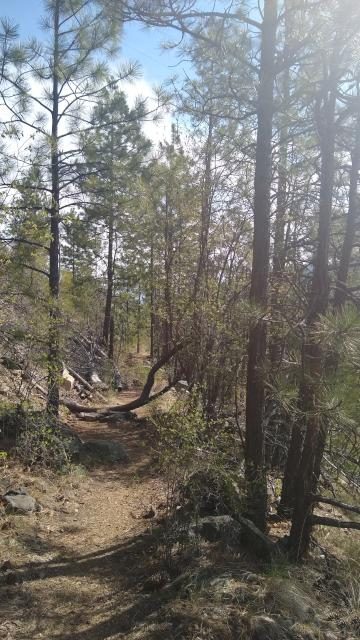 Amazing natural beauty in Wells Gray Provincial Park, BC. We camped and enjoyed the many hikes, waterfalls and nature walks.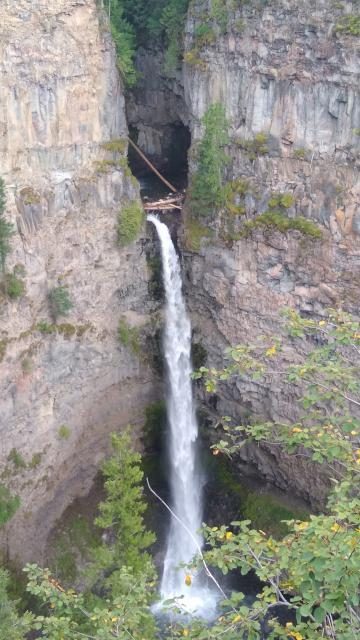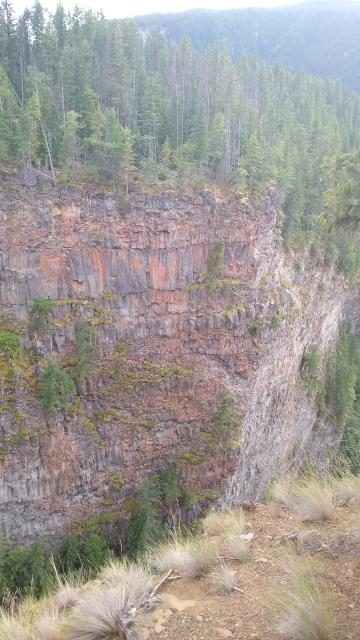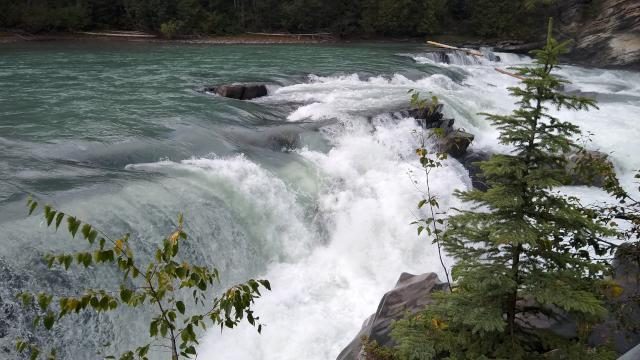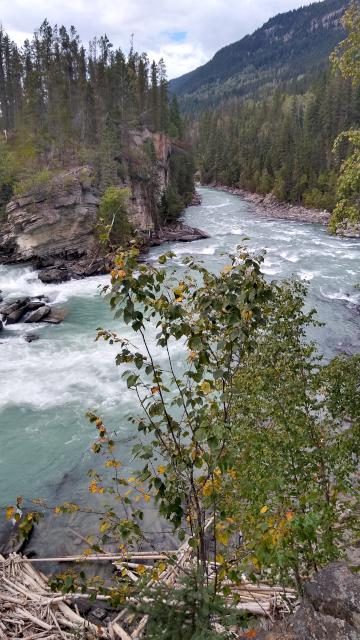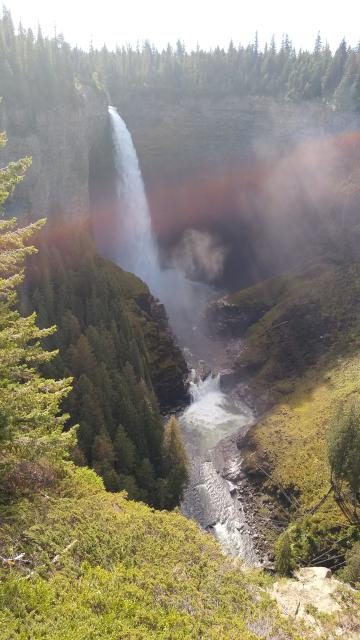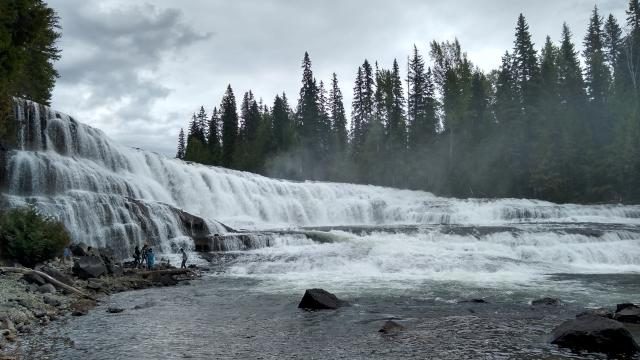 As Summer progressed, businesses and borders started opening, we traveled to Alberta with a few stops along the way.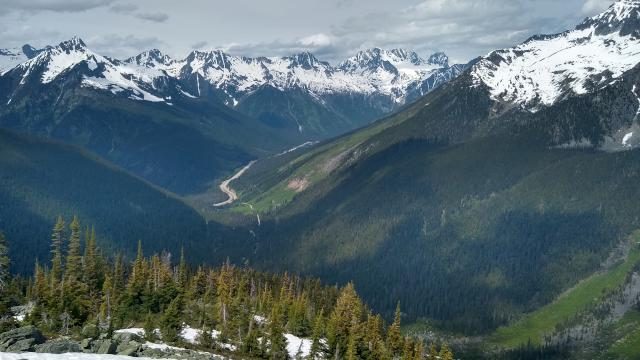 We loved hiking in the Rockies. We camped mostly in the wilderness camps. Some of the Provincial campgrounds were closed.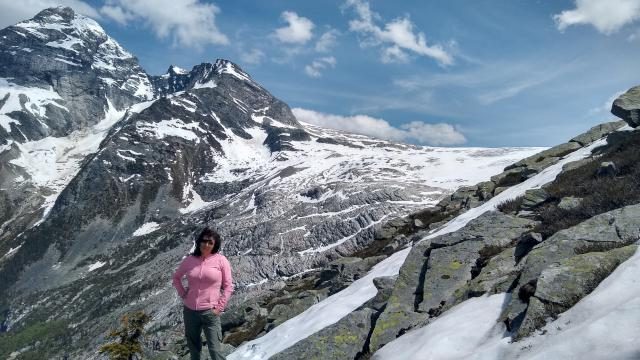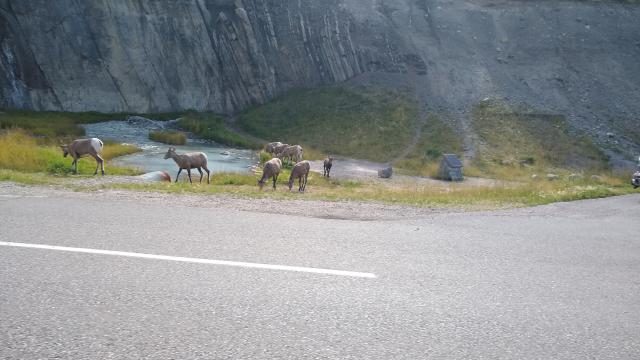 We finally get to hug the kids. So wonderful. We brought him with us to BC for a bit, while Mom was busy homeschooling his 2 older brothers. We had lots of fun. He loves nature and kept asking us to go for a walk in the forest.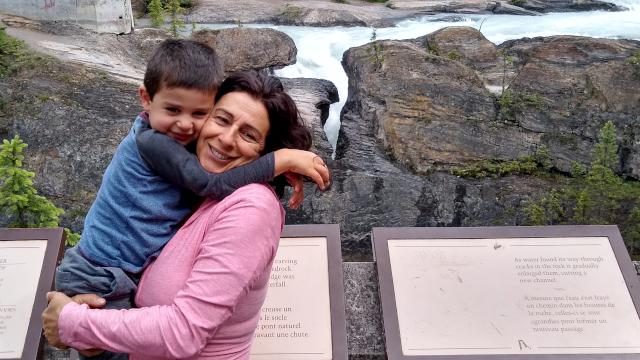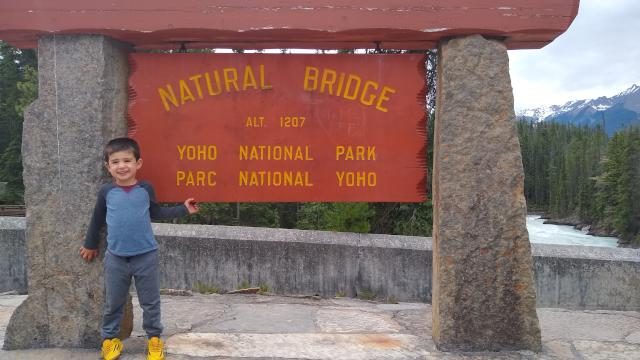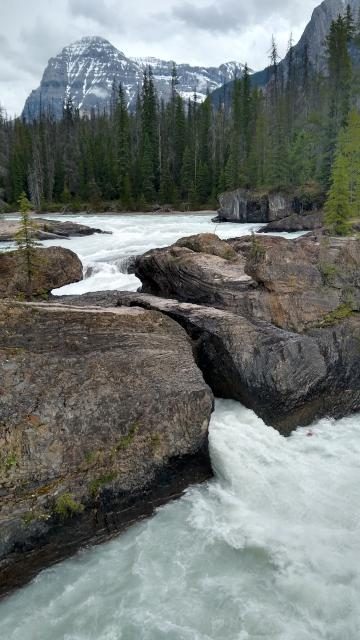 Later on, we picked up the other 2 grandsons. And good times were had.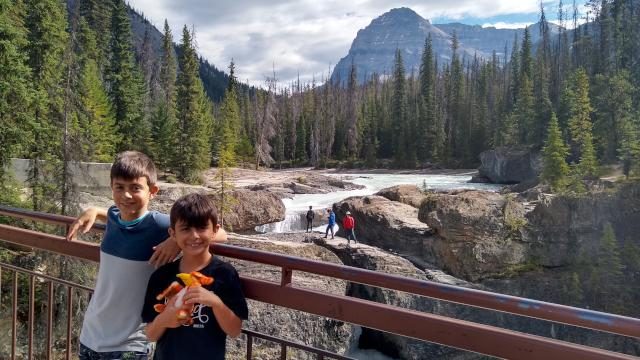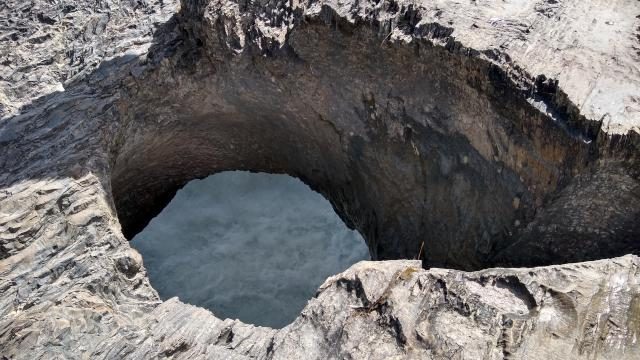 Welcome to the Okanagan. A nice ride in my neighborhood, along Kalamalka Lake on a beautiful evening.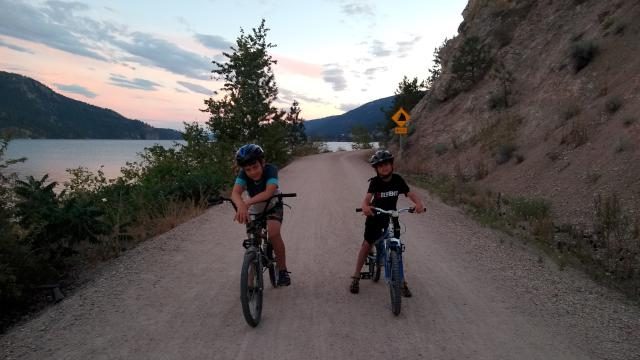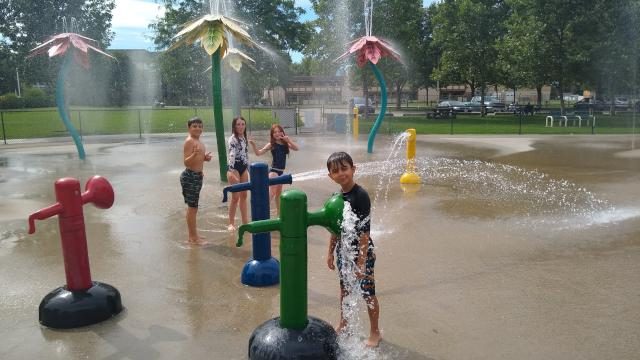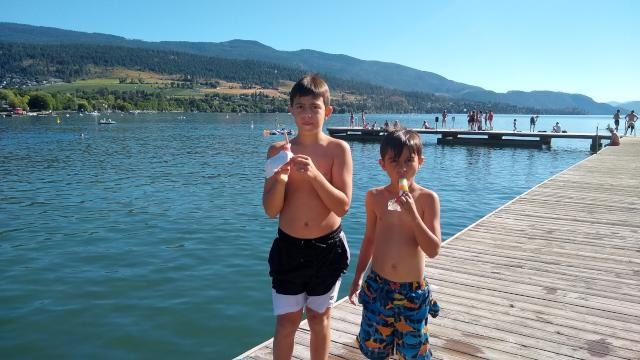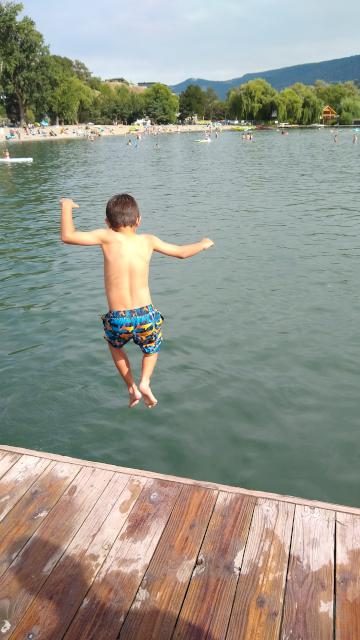 BX Creek Falls, Vernon, BC
Just a 10 minutes drive from our house, and a 5 minute walk from the parking lot, you get this.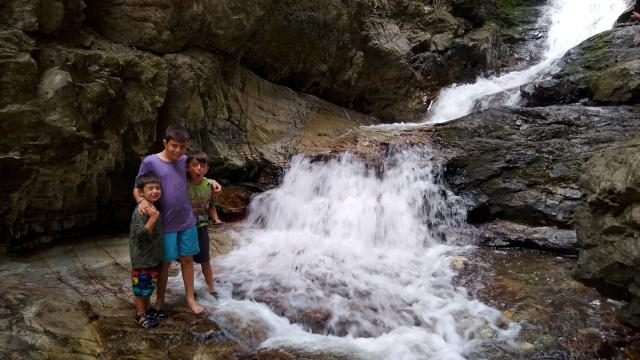 The kids are having a ball, their parents would never let them get this close…That's why the surprise O on his face. Not, it was the cold water splashing.
Ohh, what fun to be out in what he calls 'Forest"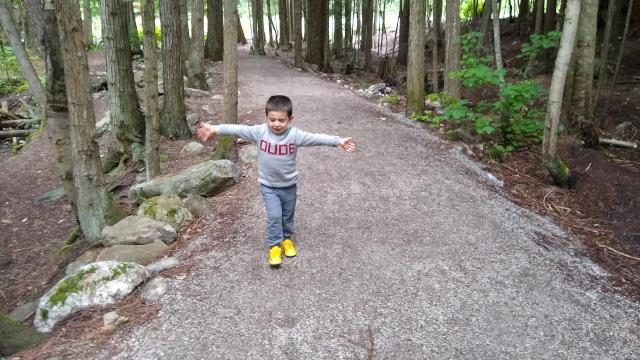 How funny. I captured them with the same expression. Yummy watermelon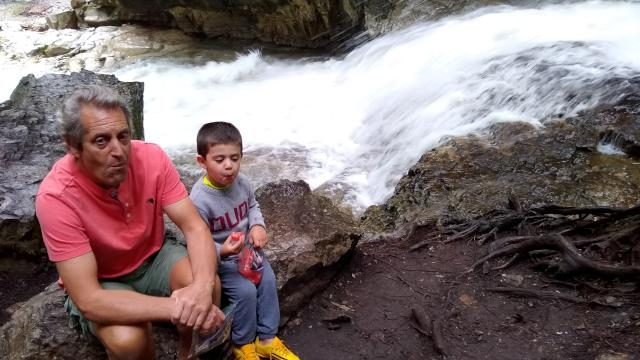 Ohhh… our camping trips, kayaking in the lake and roasting marshmallows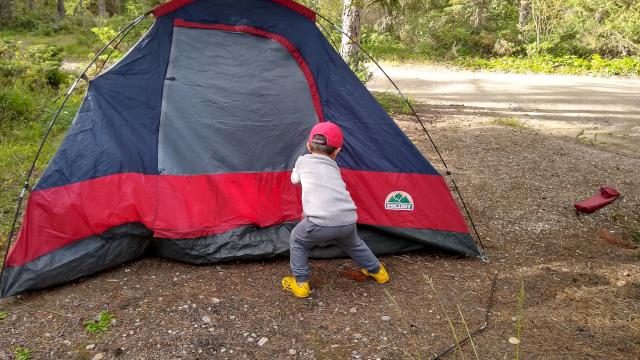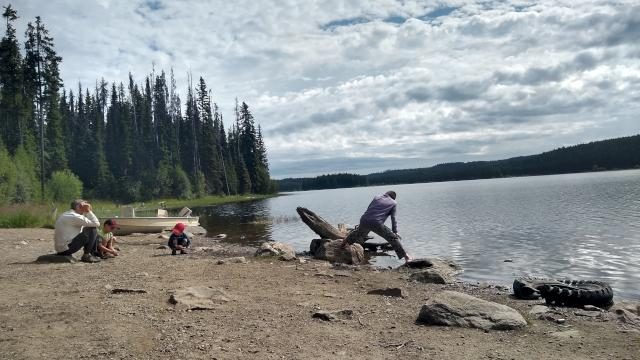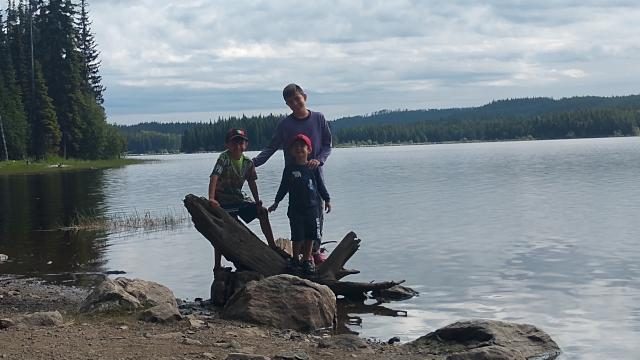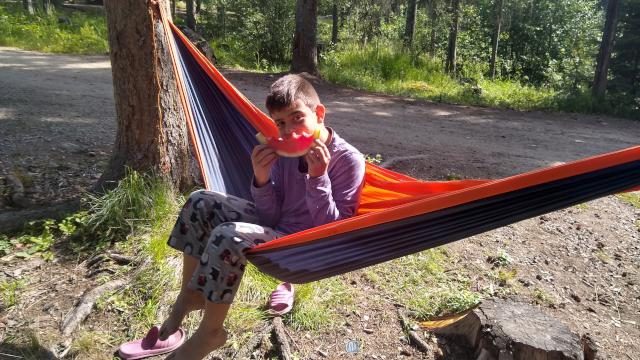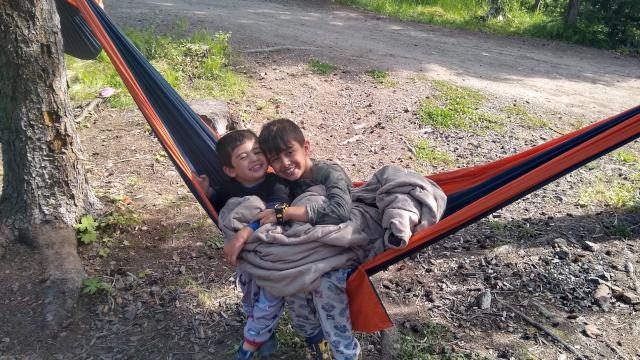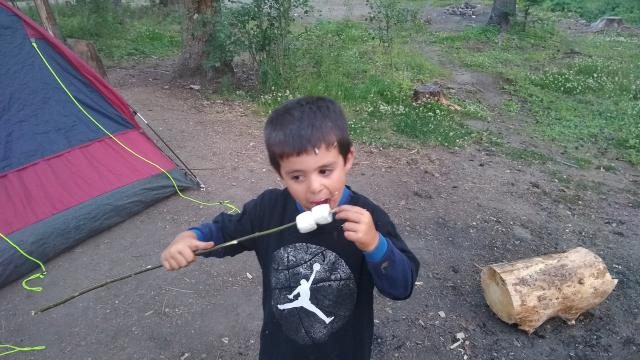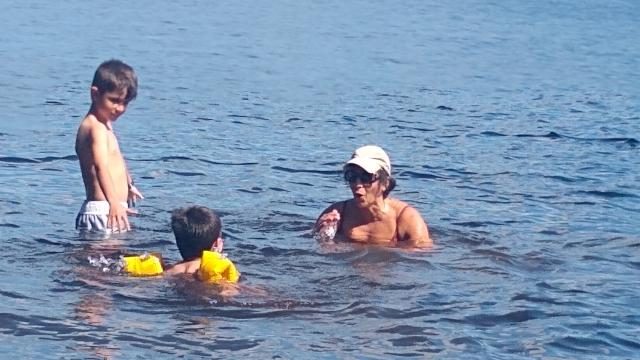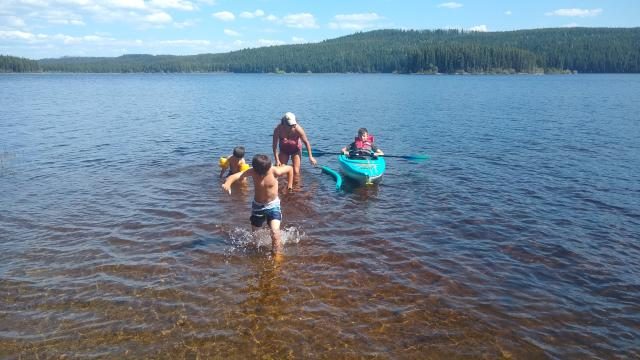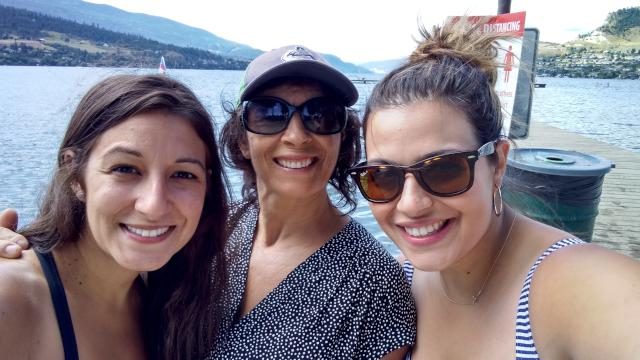 Me with my beauties
Cherry season in the Okanagan. And look who turned 4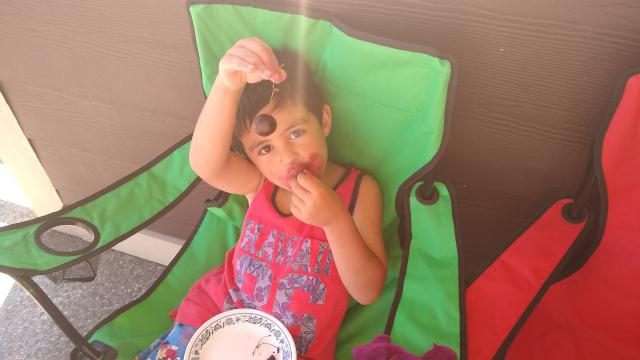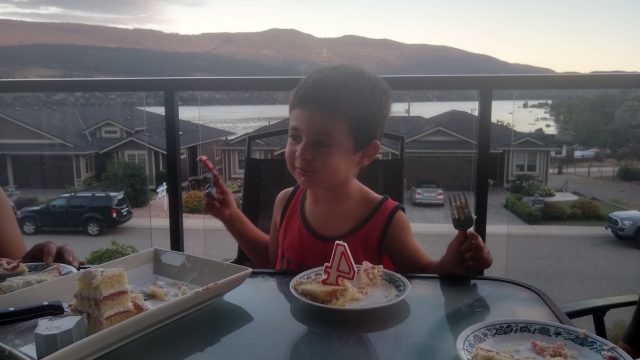 Taking the birthday boy on a nice ride around the block. He was so excited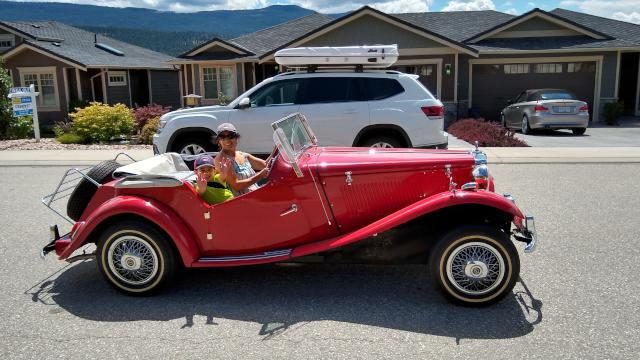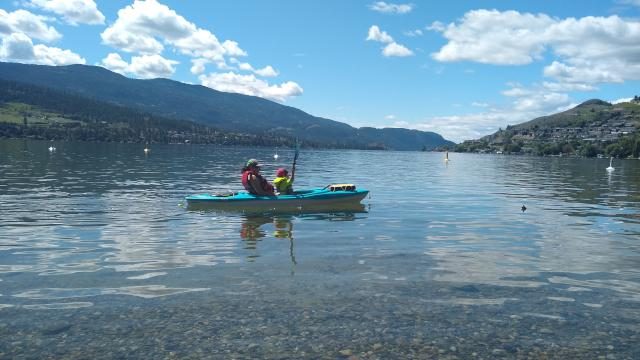 Keeping kids busy, when not swimming in the Lake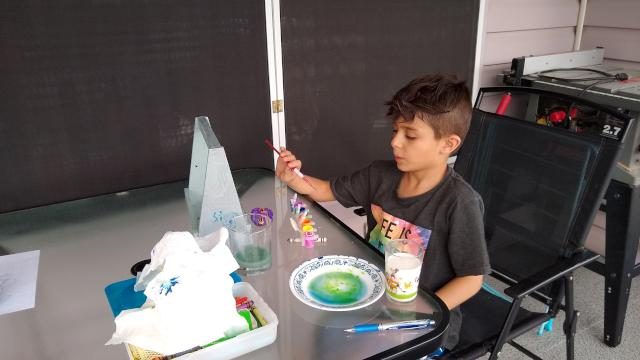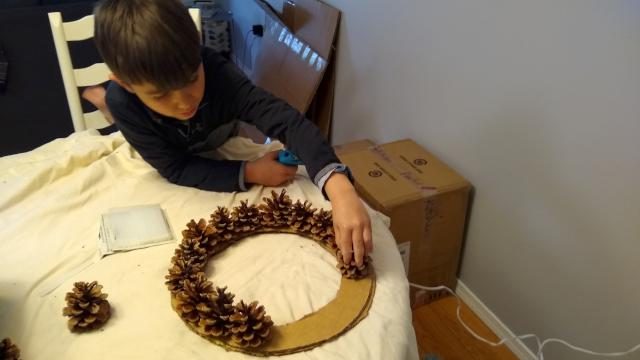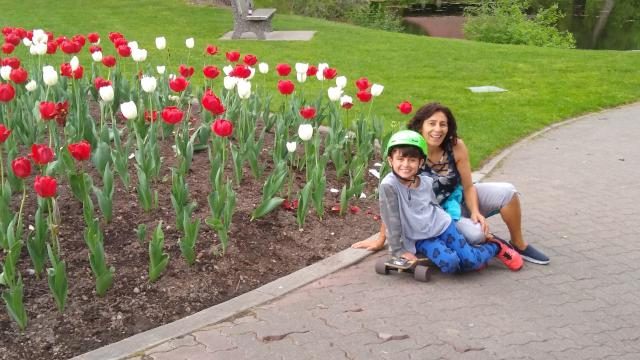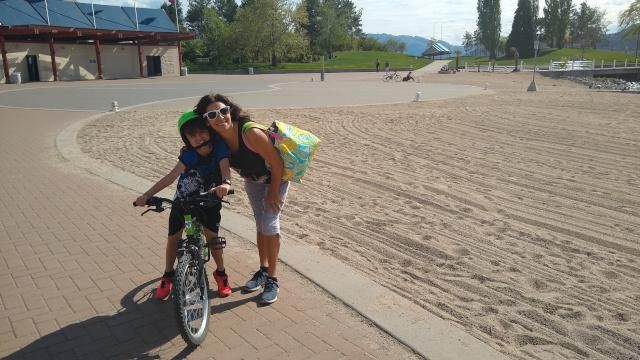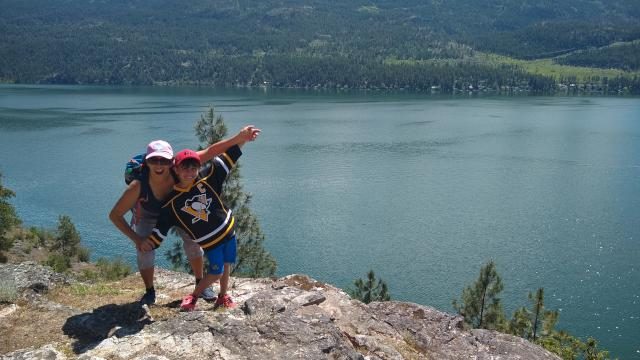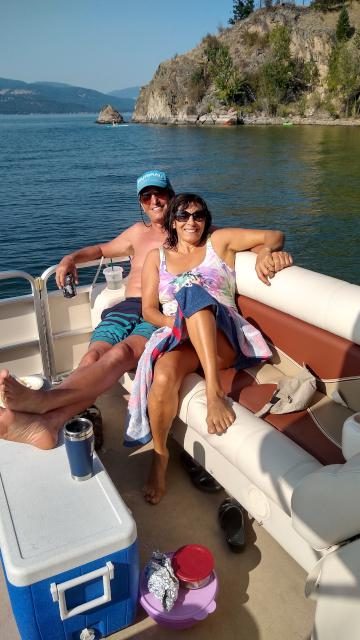 Testing out our friend's new boat in Okanagan Lake. Summer is coming to an end soon. Time to start looking for flights to head to Life Part 2