Current Location:
Natural Sauna, Pantelleria
Current Position: 36 46.51 N 011 59.48 E
Click to view map.
It is unfortunate that the town of Pantelleria presents such an uninviting face. Totally destroyed in the last war, it was rebuilt in a hurry with concrete blocks. It is clean, certainly, but it wins no points for charm.
As a result, I suspect that many people who stop here on the way between Tunisia and Sicily never take the time to actually explore the island, which is a great shame.
Fortunately, when we pulled in to Pantelleria, not only were we greeted by Paul and Gaby of Bella Nova, but they also told us that they had found a car to rent for just 25 euros a day! As you step off your boat in the Porto Vecchio, turn right and follow the harbour all the way around, crossing the Stop sign and heading down the road to the Porto Nuevo.  After a little while you will see a smal car rental place on the left. They serve up beaten up Fiat Pandas with minimal paperwork and no concern about the scratches and dents on the body work.
Perfect.
We took one of these little cars and did a total tour of the island. I think we drove every inch of the main roads.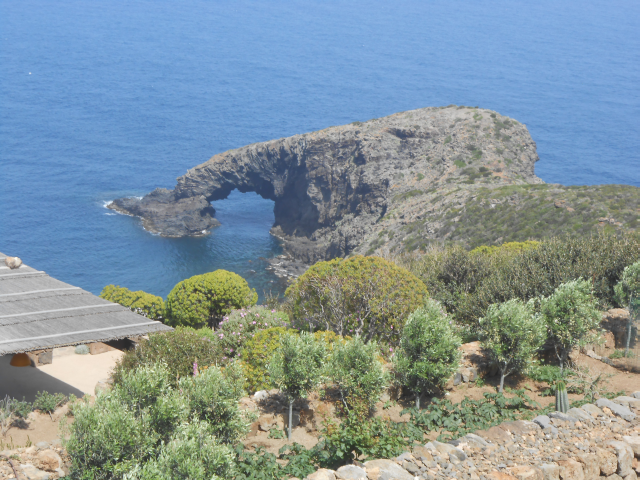 Now, I wonder what that rock is called? Pachyderms come to mind at all?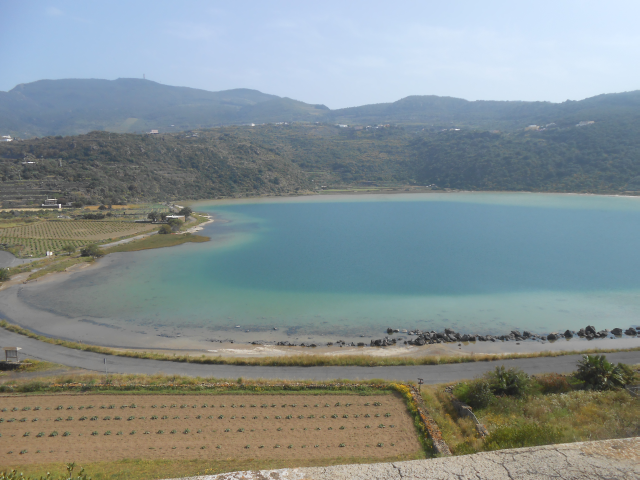 Once you get into the interior of the island it is beautiful. We drove up to the top of the Grande Montagne, the volcanic peak. We took a walk to a totally natural sauna – a cave half way up the mountain that gets hotter the further in you go.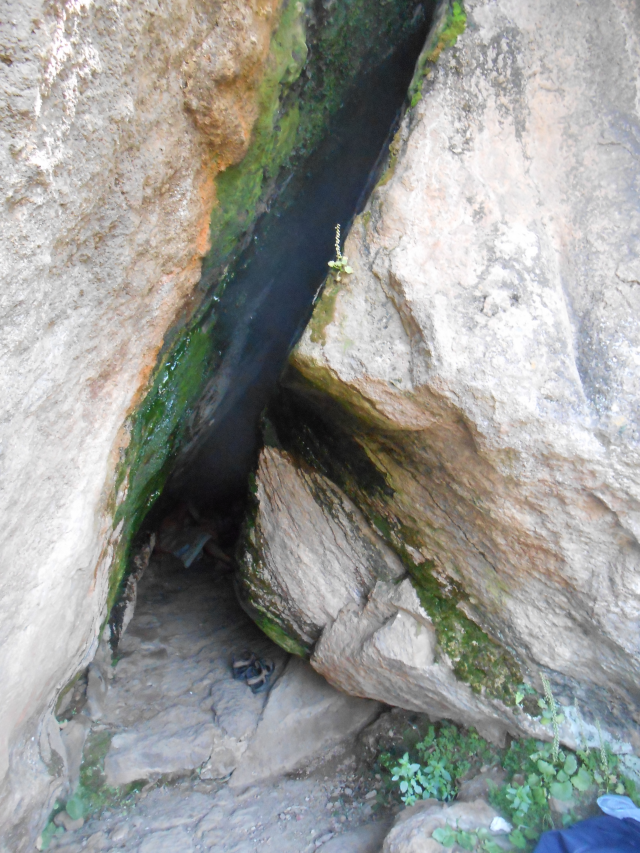 Actually it is really a cross between a steam room and a sauna, being a bit too dry for a full steam room, but wetter than most saunas – unless you really ladle on the water. And what is really nice is you can self-adjust its temperature just by moving in or out of the cave, so you can have it as hot as you like!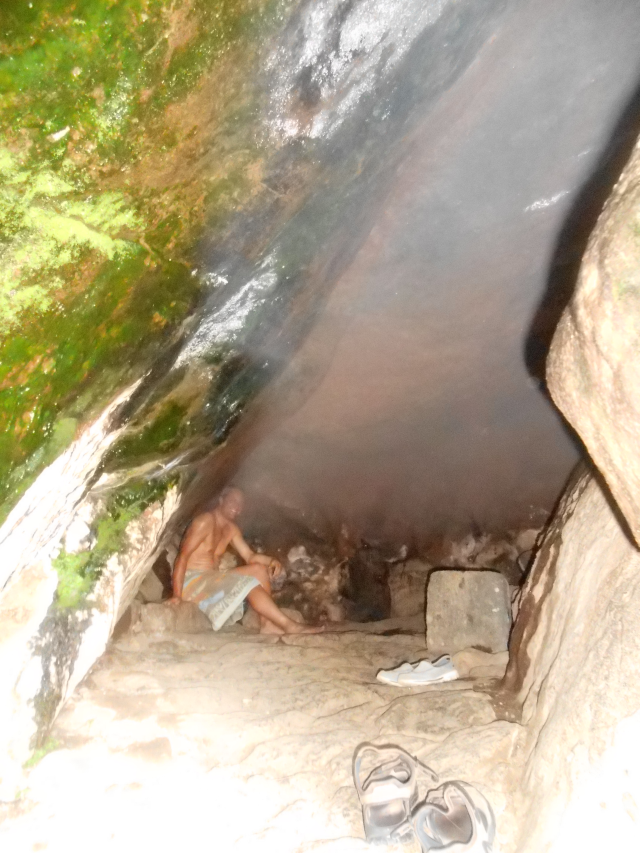 We also took a dip in one of the three hot springs down by the sea, though at 40 deg C it is slightly cooler than my ideal temperature.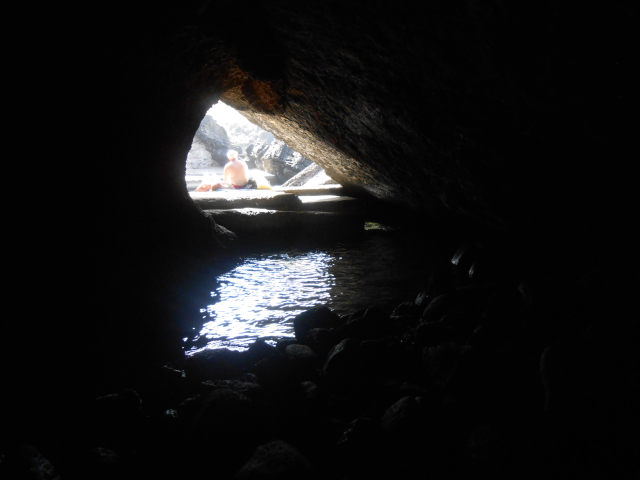 And we had several beautiful walks along nicely maintained paths, admiring the heaps of different wildflowers scattered in profusion everywhere we looked.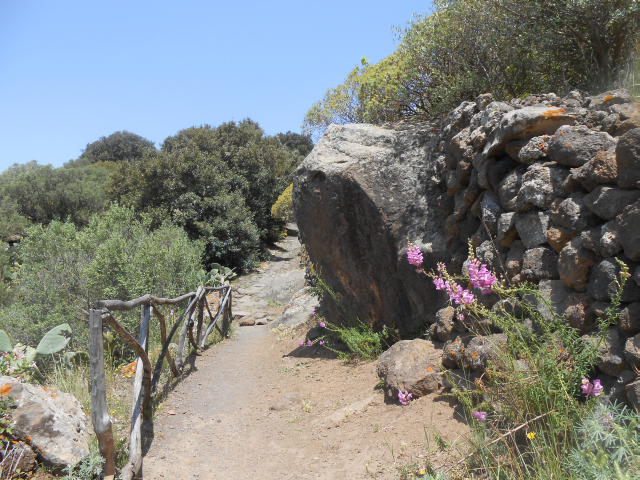 The scenery is actually quite varied. Some parts look like Mt. Etna – jumbled heaps of craggy black lava. Others are open flat plains cultivated be tiny grape vines and olive bushes – not trees! These bushes are just a few feet tall, presumably stunted by the regular winds that batter the island.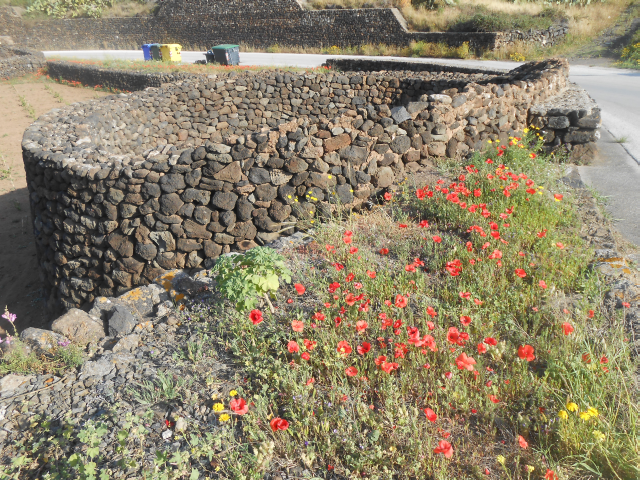 The conclusion is reinforced by the walls, such as the one shown above, that are built around single citrus trees to keep them protected!
Much of the landscape is terraced with beautifully made dry-stone walls, using the local black lava and basalt.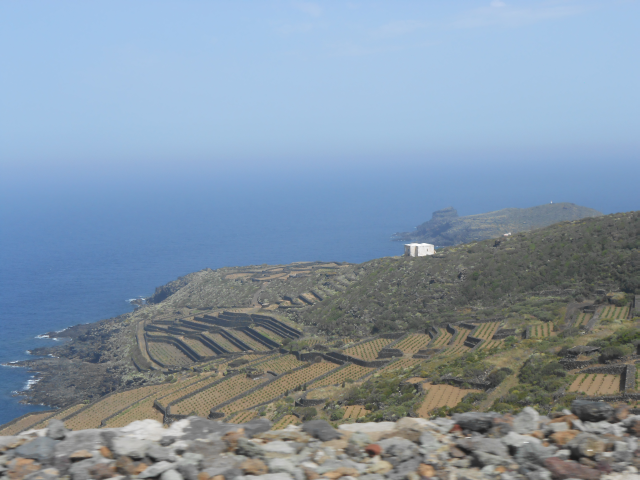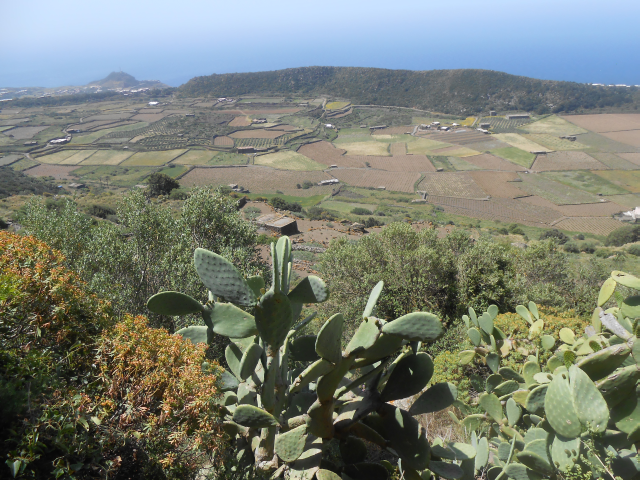 The houses, likewise, are of black stone, with dramatically contrasting white roofs that, like in Bermuda, and shaped and whitewashed in order to collect the rainwater. Most of the houses are pretty small, though we are told that several celebrities have properties out here. Quite a few were for sale, so if you want to really get away from it all, this could be your place!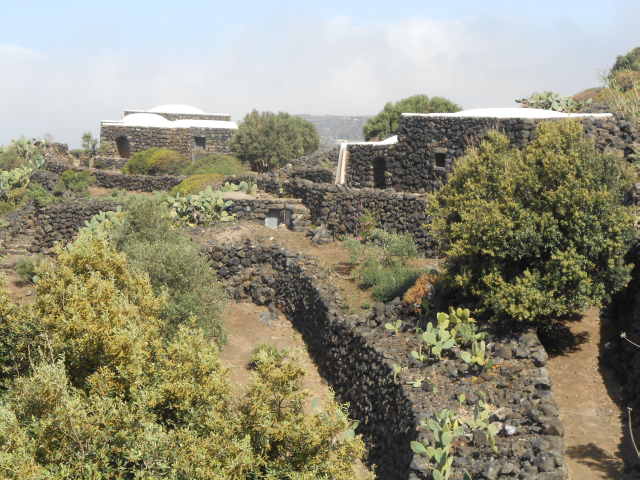 There are only two gasoline stations on the whole island, both in Pantelleria town, so make sure you fill up before you leave town – but in the whole day trip we used only 10 euros of fuel. Oh, and make sure you take enough food and water, as you won't find any during your tour of the island!
There are also only two harbours that provide any kind of shelter. The one we are in is, of course, the biggest, and can accommodate about 4 yachts alongside the main wall. That is us on the left, followed by Bella Nova, and then a small German yacht that had come from Tunisia.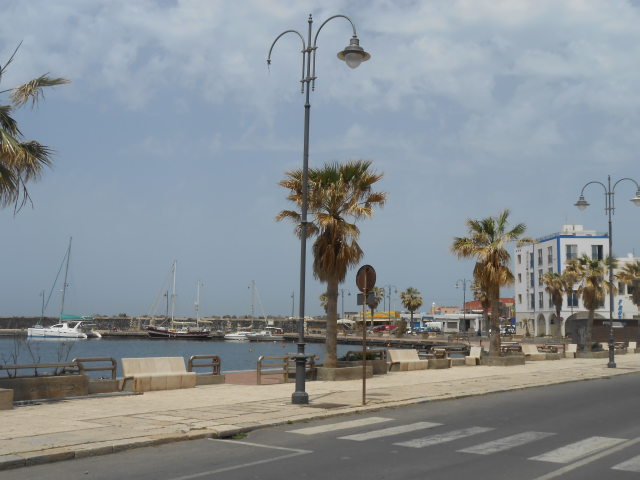 Around at the other end is Scauri, built so that the island can still receive some supplies when the main harbour is inaccessible – again a testament to the kind of weather this place gets, especially in the winter. You could get a couple of yachts into Scauri, but you have to be totally ready before you come in!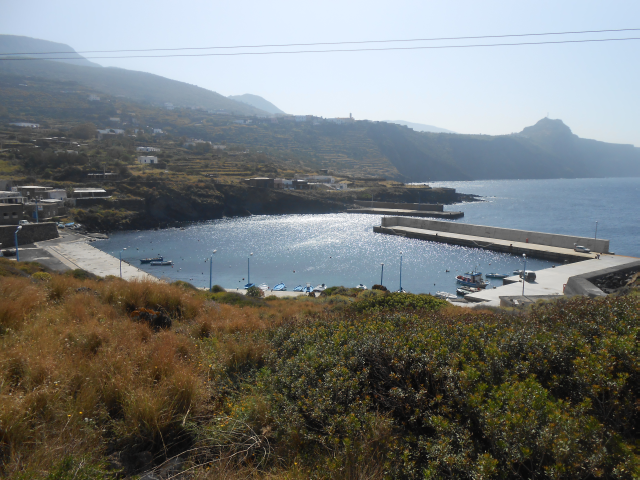 Well, after a beautiful tour of the island, we figured we had pretty much seen what there is to see, so this morning we set off in moderate winds for a beam reach across to Kelibia, Tunisia, some 40nm away. As I write this we are about a third of the way there, and doing a pleasant 6kts in pretty calm seas. And the sun is shining. What can one say?
Update: The wind picked up and we arrived in Tunisia in great time. Here we are, and now we have internet!
One Response to "Pantelleria: That Self-Adjusting Natural Sauna is Cool (er… Hot)!"