Current Location:
St. Tropez, France
Current Position: 43 16.26 N 006 37.78 E
Click to view map.
Distance sailed since last post:
3 nautical miles
.
View the map of our voyage track here
Last night we were anchored with illustrious neighbours. In fact, we were by far the smallest yacht in the anchorage, the others all being 80 ft (or bigger) motor yachts.
Where were we? Just outside St. Tropez harbour, and all these boats are the ones that couldn't find space inside the harbour.
It turns out that St. Tropez is actually quite pleasant. It is certainly upmarket, with some impressive art stores and designer boutiques. The restaurants are elegant. Every now and then a helicopter arrives to deliver another visitor who is quickly whisked away in a shiny black van with tinted windows.
And it is blissfully short of tacky tourist souvenir stores. So we liked it.
But we liked Port Grimaud even more. This is a small town and port at the end of the St. Tropez bay that was designed and built in the 1960's.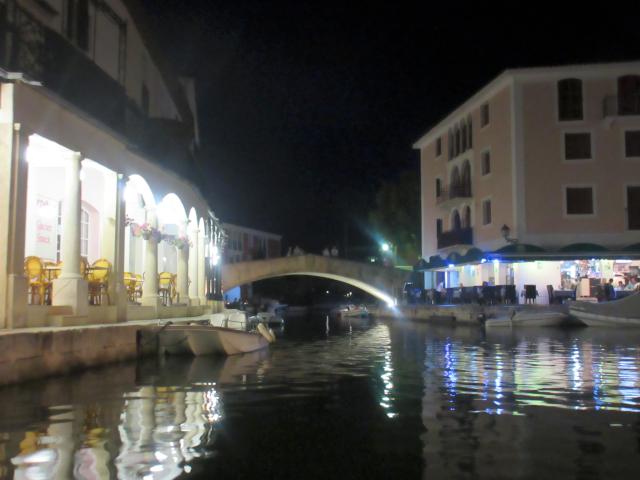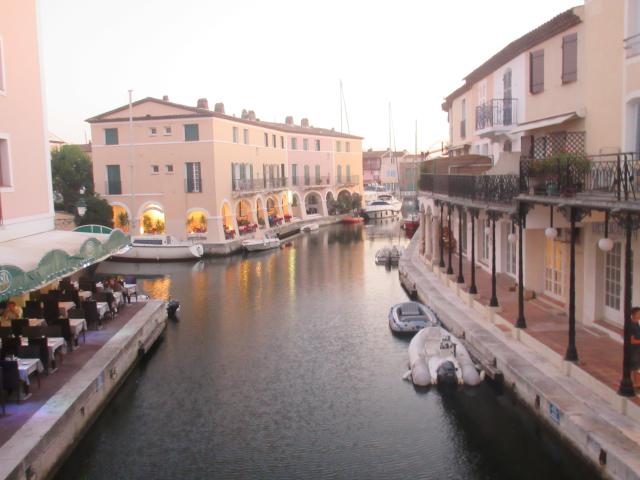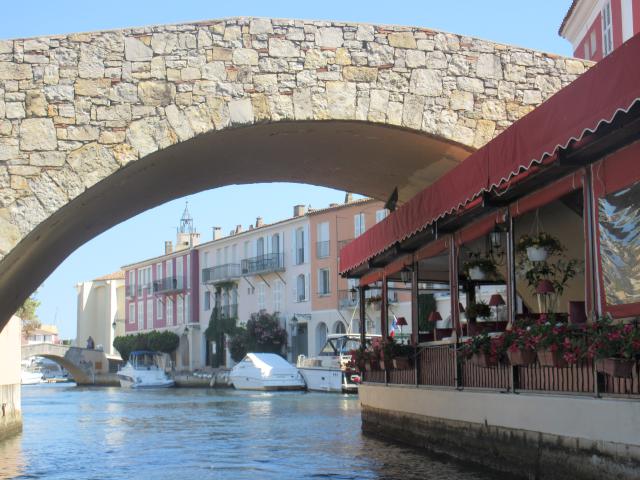 It is like a mini-Venice, but with St. Tropez style buildings. Lots of canals that intersect and are crossed by cute bridges.
The houses are right up against the water, with small front gardens filled with well-kept foliage and so many flowers. In front of each house or building is a mooring place, usually filled with a huge yacht. In fact, many of the motor and sailing yachts parked in front of the houses are bigger than the houses.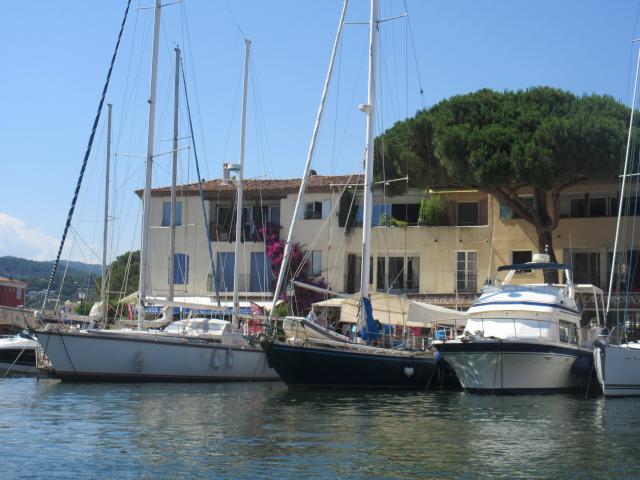 There are also some pleasant restaurants, creperies and ice cream parlours. Everything is done with some style and class.
Yes, it is totally artificial, being designed by an architect just 50 years ago. But even so, it is delightful.
St. Raphael and Frejus on the other hand are real towns. Yes there are the tourist stores – again done with style and class – but they are also real towns with real stores for ordinary people.
3 Responses to "Parked with Illustrious Company"