After being in Canada since March, we were anxious to come and check out Life Part.
Air Canada cancelled all of their few flights they had available to Grenada during September, and no other airlines were coming in either.
Mid-September we booked for Oct 4th / 2020. Many visits to the Grenada Government site online and phone calls. We needed to be up to date with their travel regulations.
We filled out some forms online and we had to be tested for Covid within 7 days of departure. We tested negative and departed with a copy of the results with us. Phew. That was stressful.
By now Canada, had changed from a low-risk country to medium risk. Canadian number of cases are going up, and especially Ontario was not doing well. So with this, came a new rule in Grenada for medium risk countries like us. On Oct 1, anyone arriving must quarantine a week, and be tested again. Even the residents coming home.
The planes were about 80% full. On both flights, we had an empty seat next to us. There was no chaos, and the airports are so much quieter. A more relaxed atmosphere than prior to Covid. Everyone is wearing masks, and practising distancing. We get into the plane and we are all one next to the other, go figure. Many things don't seem to make sense, but everyone is getting used to the "new normal". You get into the plane and they supply you with a goodie bag. A mask, hand sanitizer, wipes, a bottle of water and pretzels.
One good change is that they call in passengers in small numbers with zones from 1 to 8 or 9. It's nice that not everyone is lined up to get in, all in zone 3 and 4. Prior to this, everyone was lined up in a hurry as if you lose might your seat, or the plane might leave without you. lol
The trip went smoothly and the arrival in Grenada was fine too.
Filled a bit more paperwork, presented our test results and we were free to go into an approved taxi, and into an approved hotel or apartment for a one week quarantine. They had given us a list for us to book prior to departure. We chose a new little 1bdr apartment just outside the University Campus.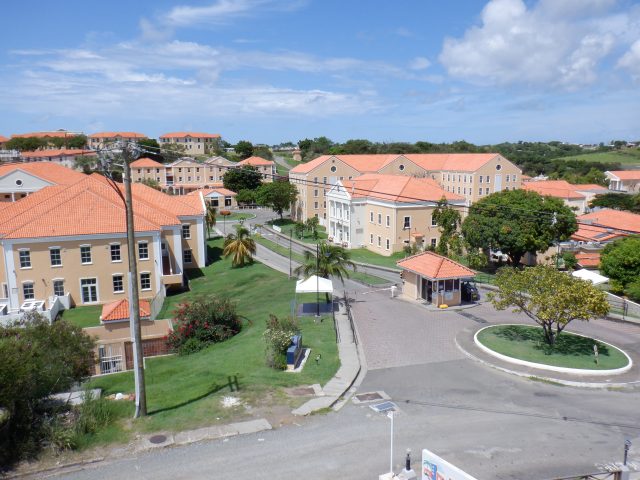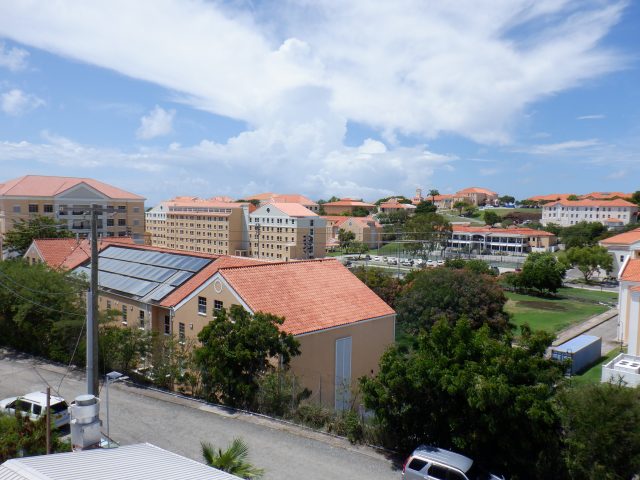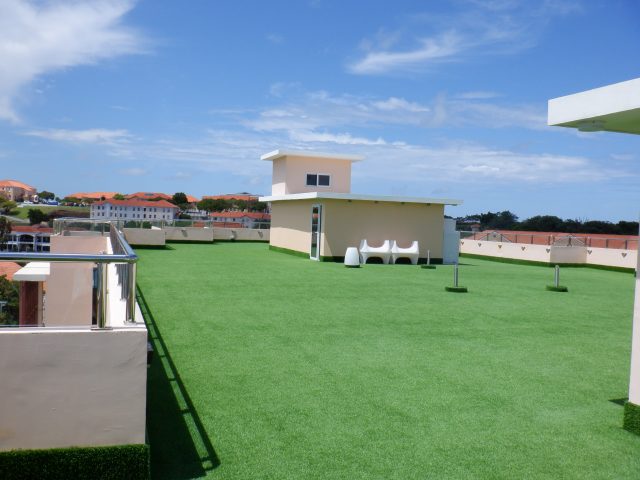 The rooftop patio has a nice lounge, cafe/bar. It is all empty and shut down, outdoor furniture packed away, but one can just imagine how beautiful it must be for students renting out here or guests to mingle. The University is open but not with many students attending. They are keeping all students inside the campus, we were told they are not allowed to leave. Although University is open, many students chose not to travel here or didn't like to stay in the campus at all times.
Beautiful views all around and out to sea.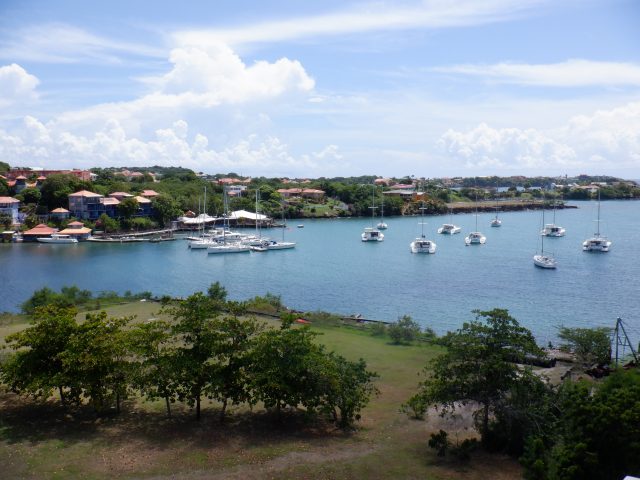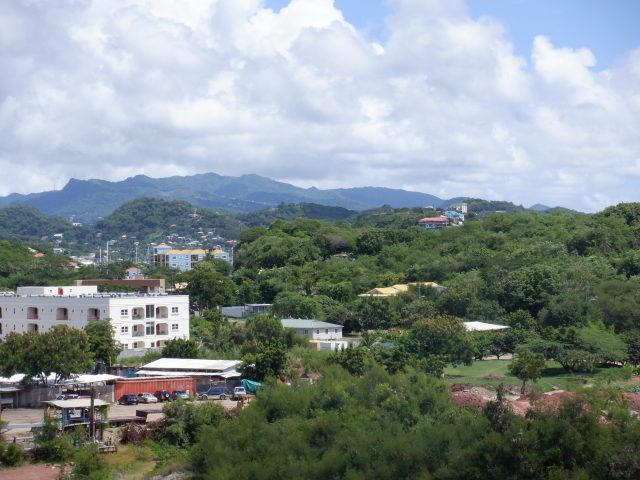 Update: Nurse came into the building do our Covid test
We now wait for the negative test results and look forward to getting to our boat.
Noel is busy catching up with some work online, and I have kept busy updating the blog, organizing photos, and preparing meals. We have had a couple of meals delivered from the Restaurant on the premises, but I ordered groceries and have been cooking.
We have the wonderful, huge rooftop we can go to any time. For us is good having it empty. There are only a few guests staying here and probably all from our flight. We can jog around if we want to, I like to go there in the mornings with my coffee and a bottle of water. Admire the views, do some yoga stretches and do lots of stairs instead of the elevator.
Patience…Life is good. Let's be thankful