Current Location:
Gallipoli, Italy
Current Position: 40 3.19 N 017 59.02 E
Click to view map.
Distance sailed since last post:
36 nautical miles
.
View the map of our voyage track here
The first night at anchor in Brindisi was fine. But then the coast guard came and told us we couldn't anchor AND we couldn't windsurf AND we couldn't come into a free berth at the town quay – despite the fact that there was an Austrian boat tied up there that had asked and been told he could stay there for free. And he had done so on 5 previous occasions.
So we had to spend 39 euro for a night in the marina. The next day we took the 20 minute bus ride into town and went to see the coastguard. The told us that there was no problem, of course we  could bring the boat in to the empty town quay and tie up for free. So we did. So what was all that about?
In fact, we stayed two nights, as the next day was rather rough too. But, of course, the following day was light winds. Either too much or too little!
From Brindisi we sailed and then motored 40nm south to Otranto. There we anchored with a forecast of calm overnight. So where, then, did that NE swell come from, causing such a roly night???
The next day we had a fantastic spinnaker run down to Santa Maria di Leuca, at the very tip of the heel of the Italian boot. There we had a very peaceful night.
Today we had another fantastic sail. Moderate winds with a beat for 20 nm to Gallipoli (not to be confused with the Turkish Gallipoli of WWII infamy)
On the way we passed some lovely caves.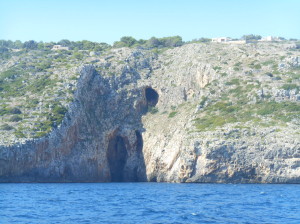 And then we caught a fish!  Yay!
So that meant sushi!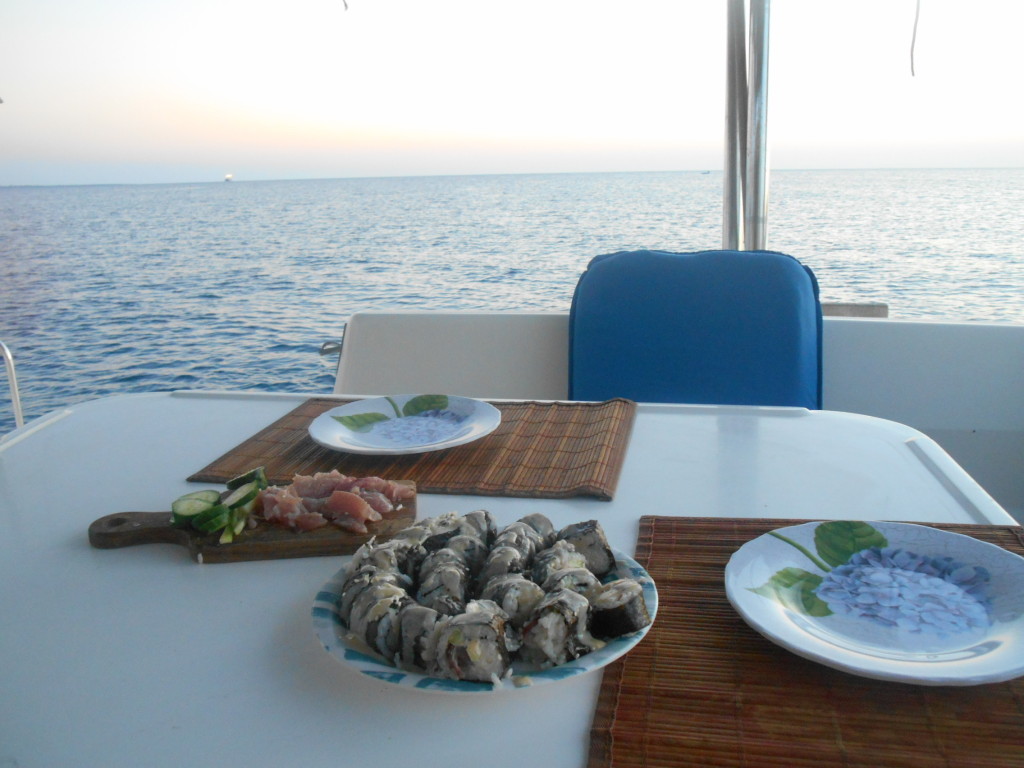 Ok, so maybe not the word's greatest sushi as we weren't exactly prepared with the right ingredients, but it was fresh and tasted great! Now we just need to catch some more tomorrow.
2 Responses to "Caught a Fish – Sushi Tonight!"