Current Location:
Mount Nemrut, Turkey
Current Position: 37 51.73 N 038 35.1 E
Click to view map.
Bellow are the photos of the city of Antalya we visited for a day before getting on the night bus to Cappadocia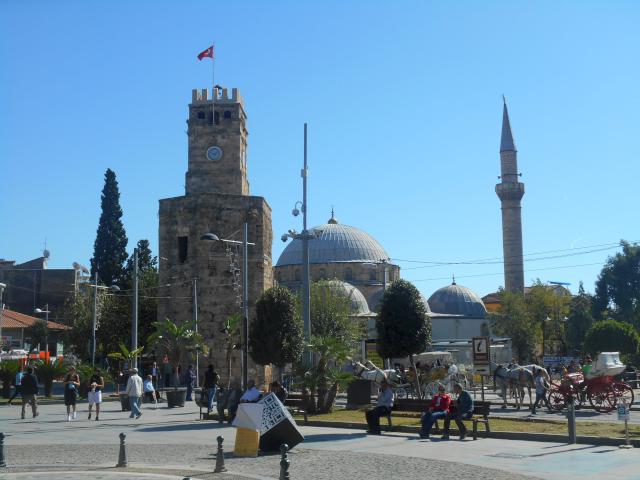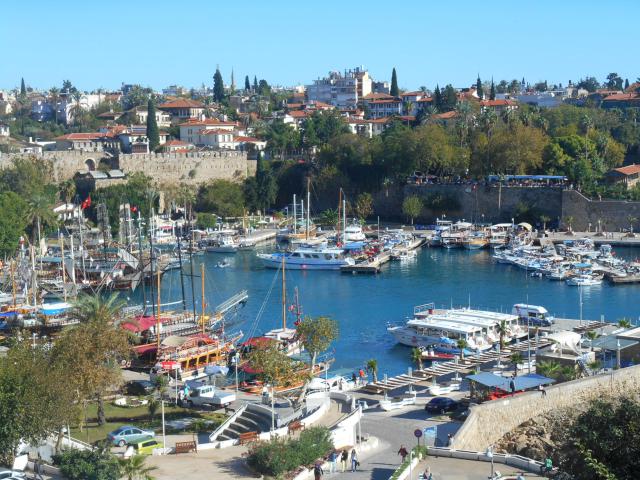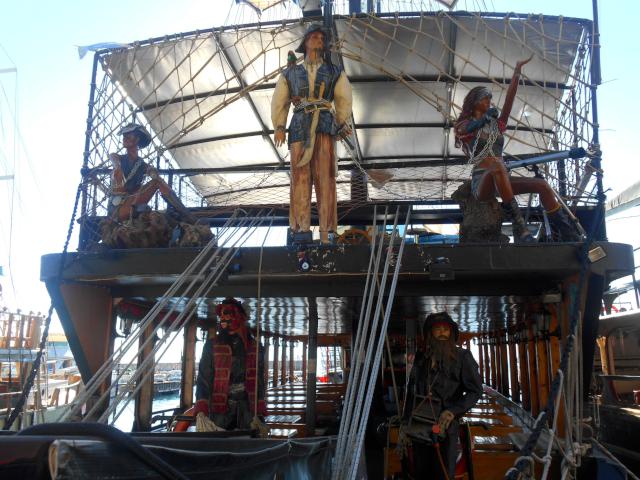 All the gulets here had a pirate theme to them, with many of them having larger-than-life models of pirates to greet you as you come aboard. They also had fake square-rigged sails.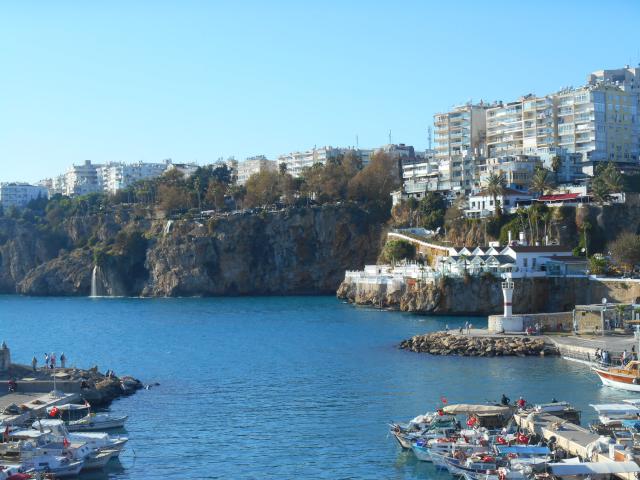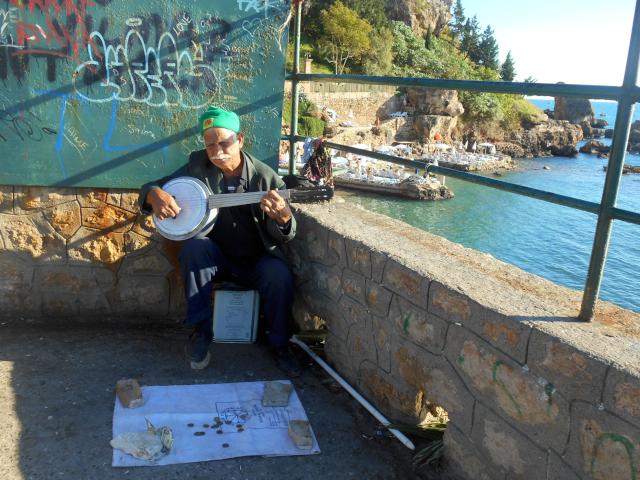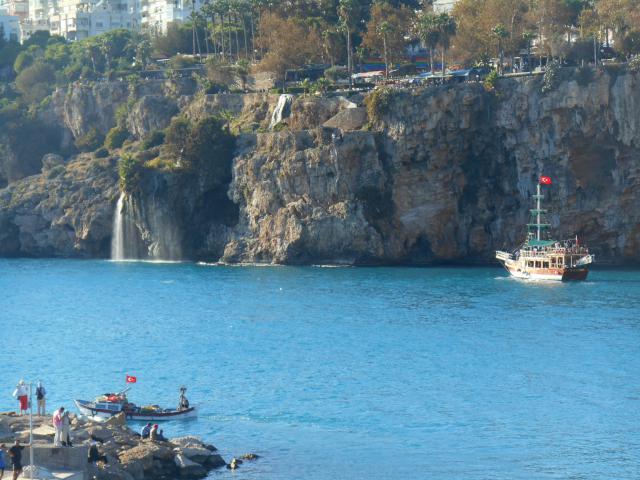 The beautiful harbour of Antalya with some impressive waterfalls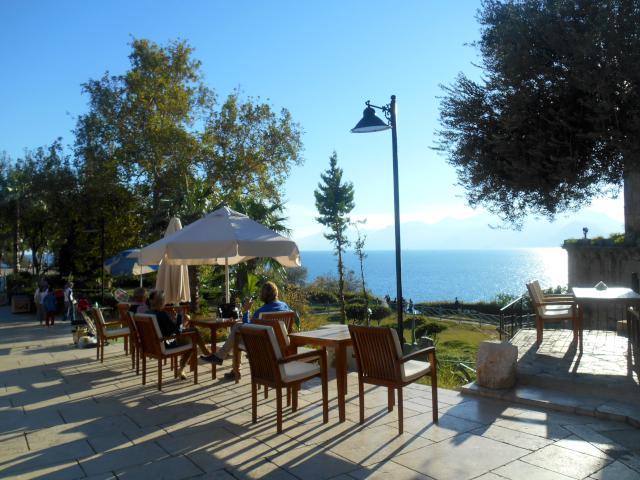 We enjoyed a beautiful walk along the sea wall, backed by a really nice park and restaurants.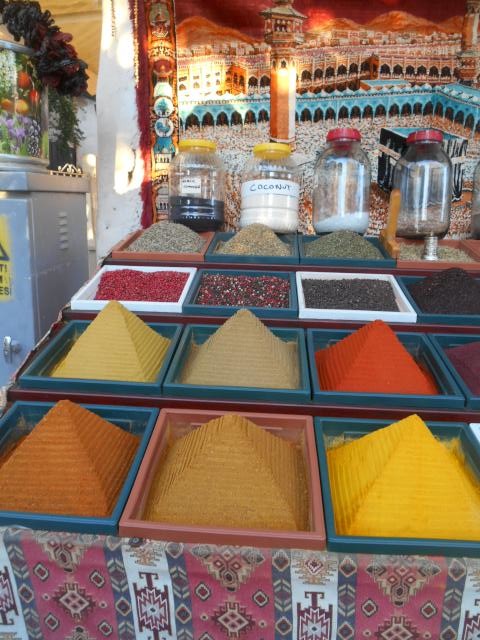 Look how neatly piled these spices are!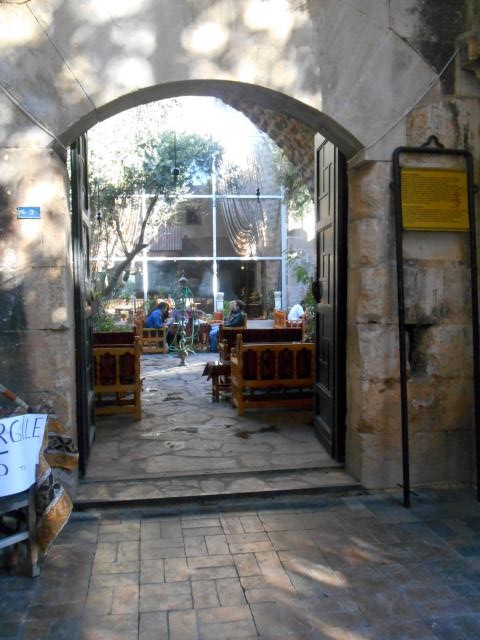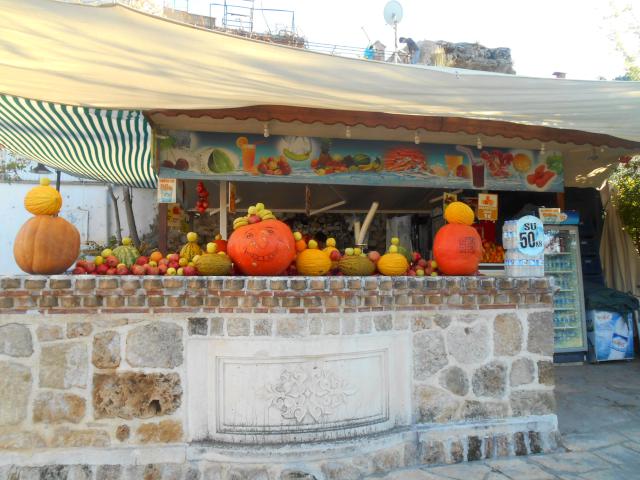 Enjoyed some fresh squeezed juice from this nicely decorated bar, one would think they celebrate Halloween around here!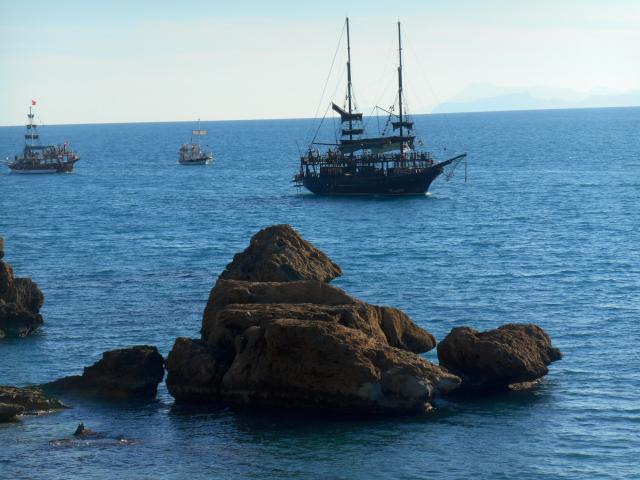 At sunset we started looking for a place to eat and enjoy the views of the harbour and have a rest. One of the many pirate ships is on its way in.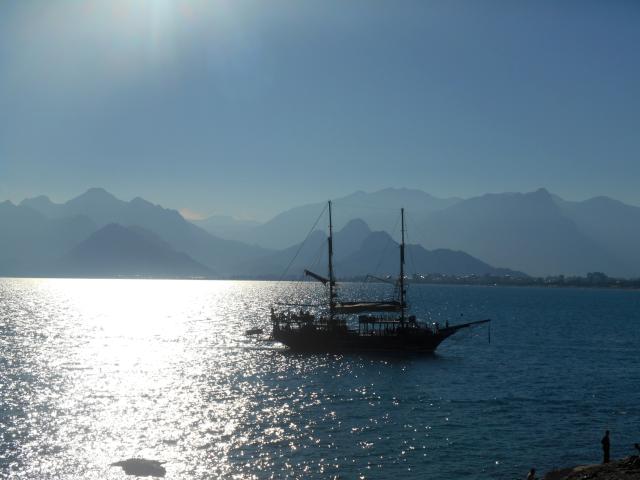 We had a really nice meal here, with some amazing views. We had fun watching the fancy pirate theme gullets going in and out of the harbour for their sunset cruises. We did have the waiter take a photo of us here at the dinner table. He actually took 2, and again they were terrible photos.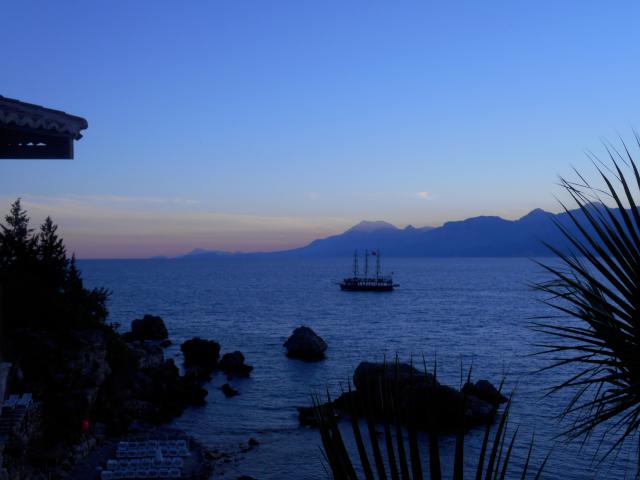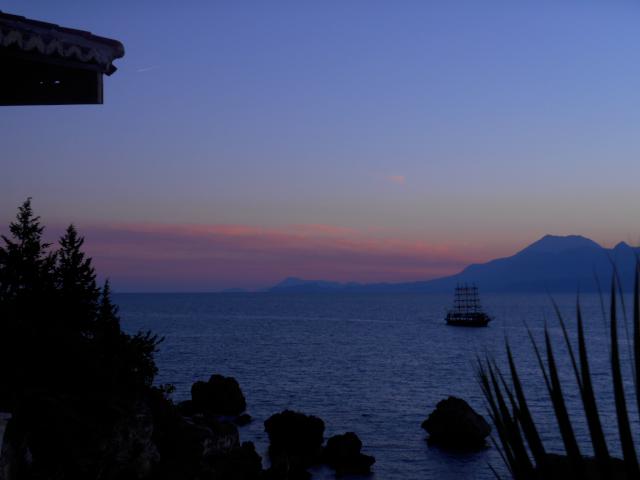 After dinner we left to the bus station for the night trip. The bus station was huge. It was like being in a small airport. Inside there were not only snacks available, but a few cafes serving pizza, muffins and all kinds of baked goodies. The place was very clean with cleaners making sure of it, and emptying garbage cans often. Buses were very organized. Off we went to Cappadocia.
Mount Nemrut
Below are the photos from our trip down to Sanliurfa, East of Turkey from Goreme, Cappadocia. We left Goreme on a small bus with a group of 10 people and our tour guide. The scenery changed very often from plains to hills, mountains, rivers, lakes and gorges. Fruit trees, potatoes and lots of other vegetables and many cotton fields. Cotton was being picked and transported by trucks into big warehouses at the sight of the first clouds in the sky. There I think it was the first time we actually felt we were in a foreigner country. It is not touristic place, no English speaking and the people are very religious and modestly dressed. Compare to most places where only a small percentage of women wear a scarf, here was totally different. They all go about their own lives, no one harasses you into their stalls that all look the same to buy all this touristic stuff. None of that here.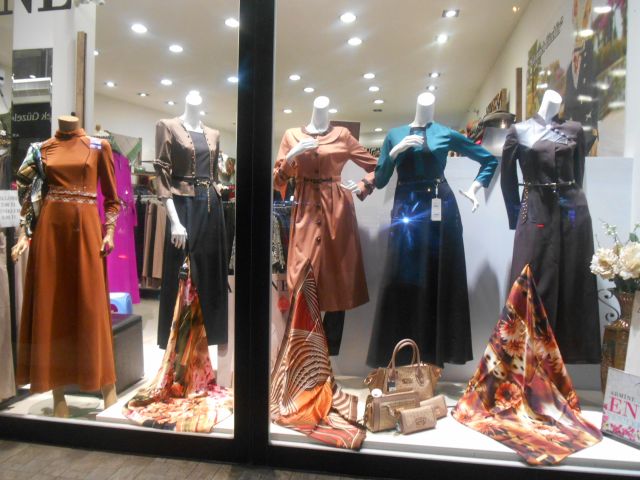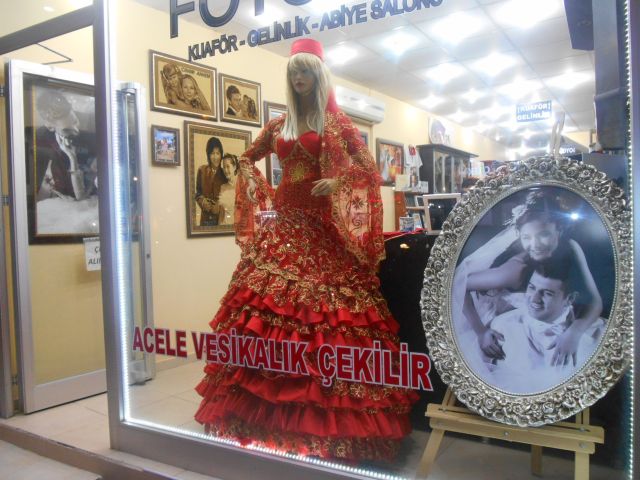 Shopping. A totally different experience!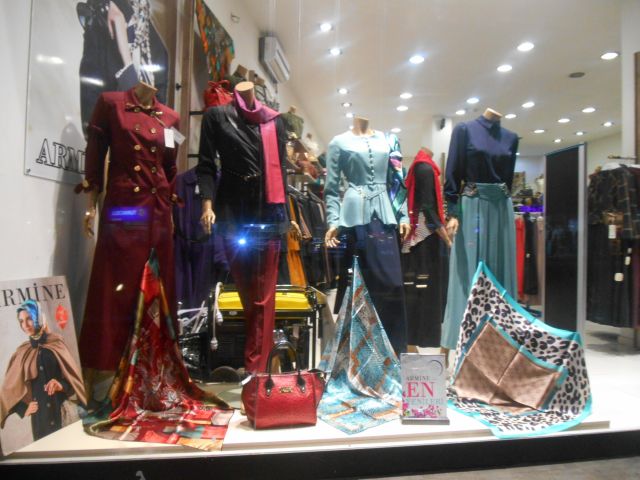 3am wake up call: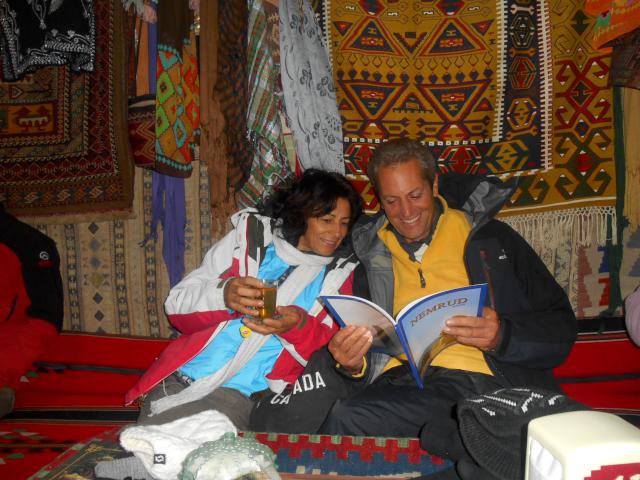 We spent out first night in Adyaman, the popular place for visiting the next morning. Yes, our wake up call was at 3:00 am. It was a 1 hour drive to the base of the mountain. There, we stopped at a coffee/souvenir shop coffee or tea, souvenirs…etc. Afterwards we walked up the hill, with newly built steps to the summit and watch for the sun rising over the statues. Wow!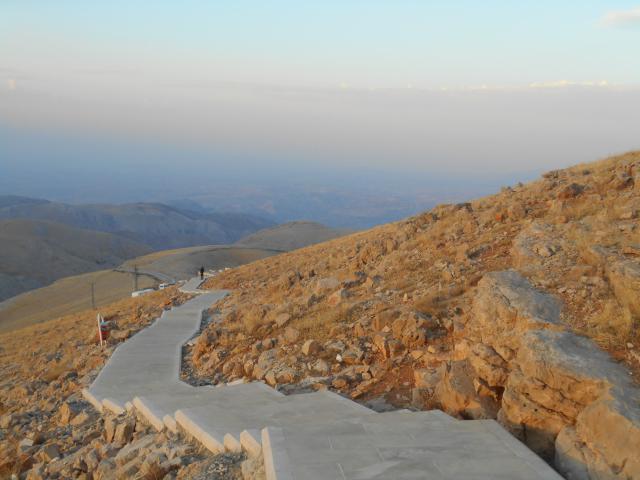 Mount Nemrut is situated in Southeastern Turkey.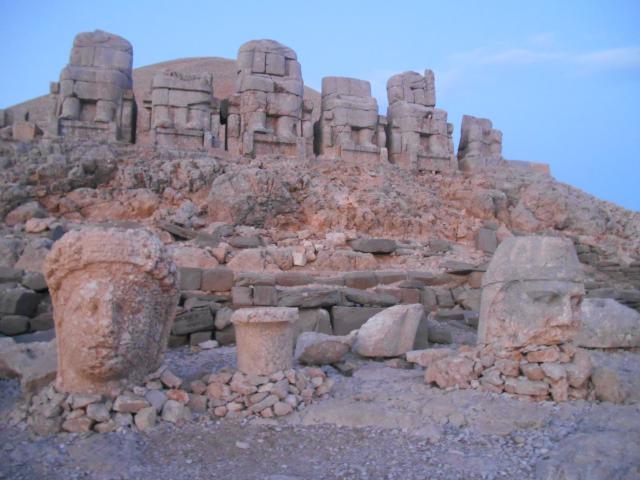 Large statues and heads of Kings and Gods statues are erected around a royal tomb from the 1st century BC. At some stage the heads were removed from the bodies above and are scattered around the Tumulus.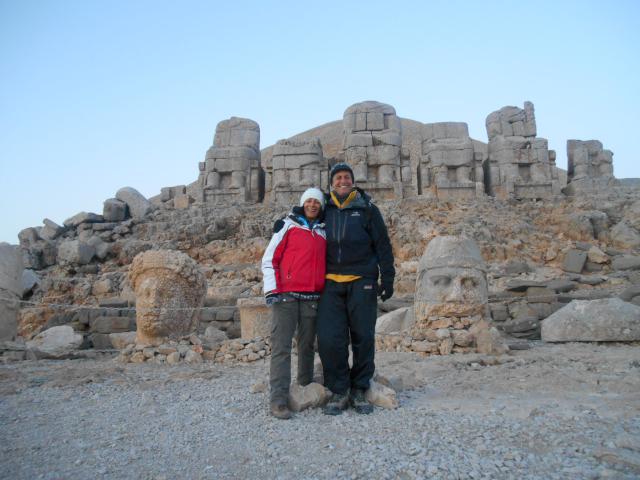 These are photos of the East side Terrace. Early cold morning, but lots of fun and sure worth it! Incredible!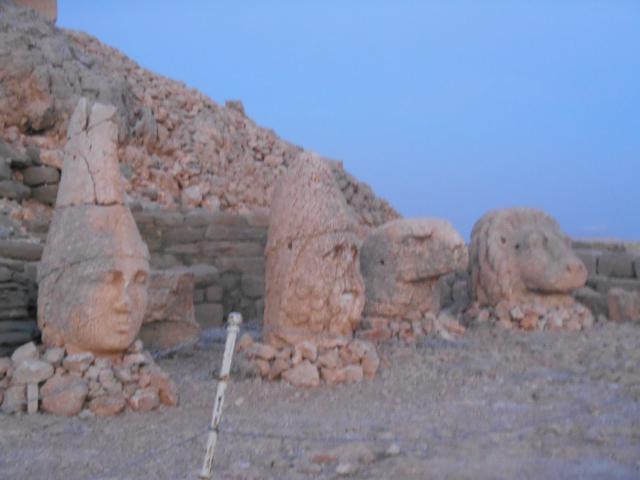 The sun was a bit late showing up, we had a few clouds that morning, but what an experience. I will share this, but for the history on it just google Mount Nemrut, it's fascinating.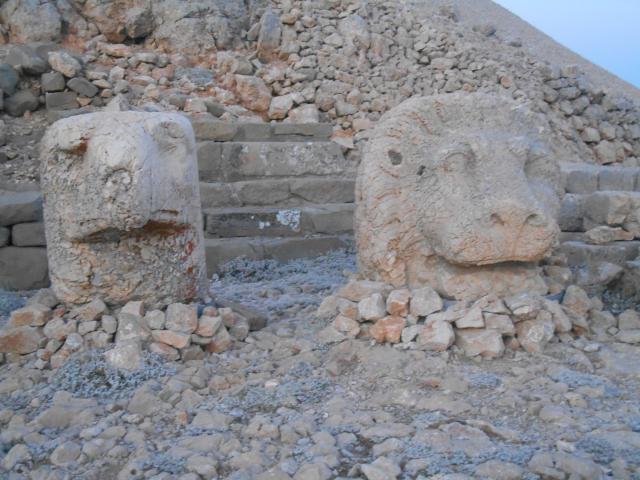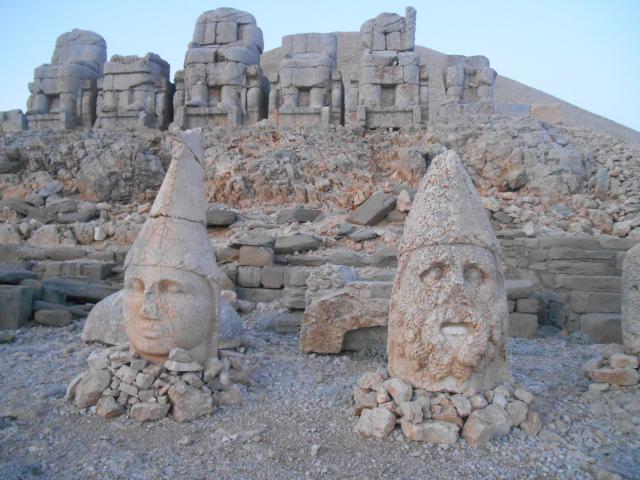 The photos bellow are from the West side terrace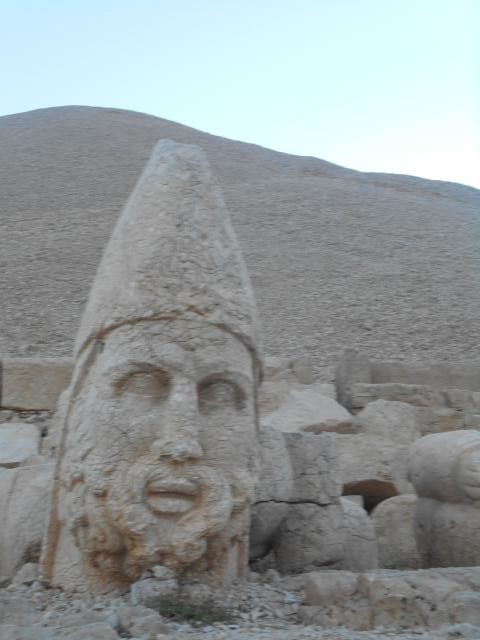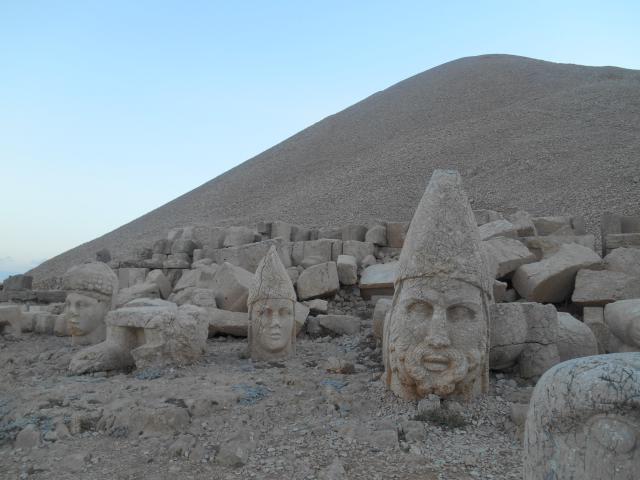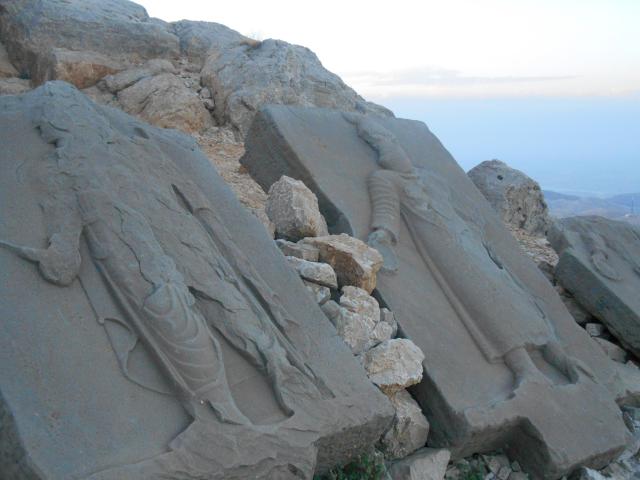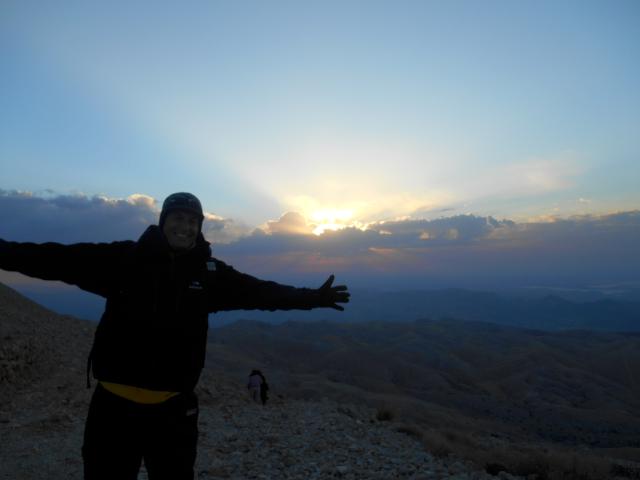 The Taurus mountain behind. The sun finally showing up!!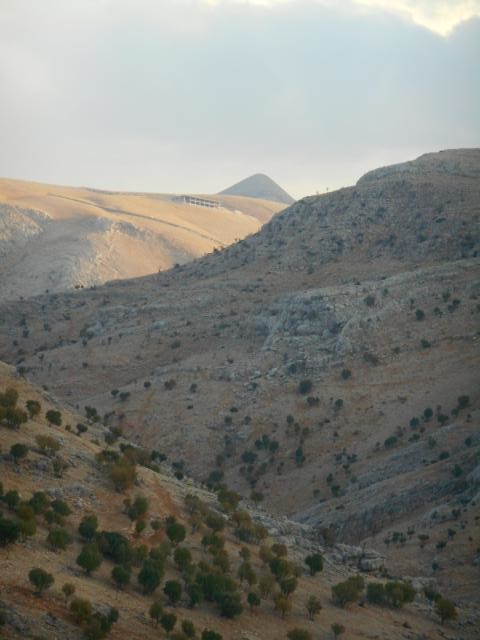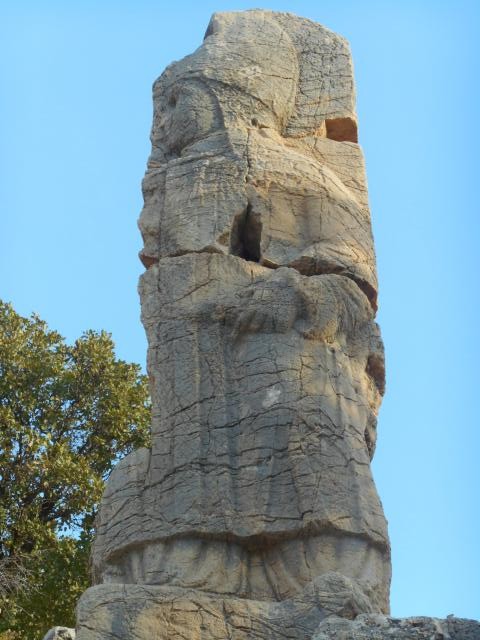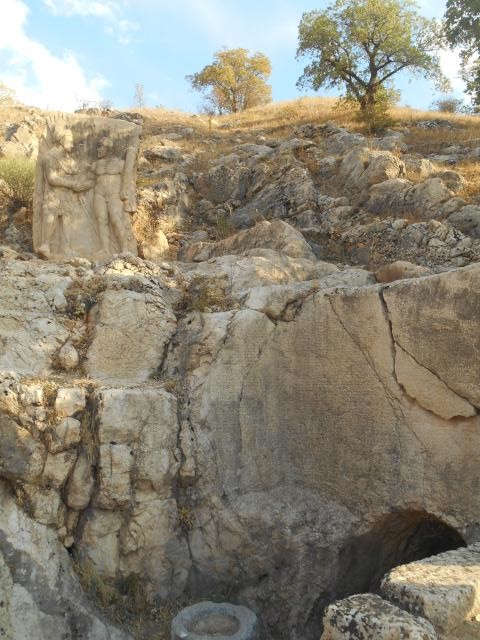 Ceu communing with Hercules and King Antiochus
Beautiful scenery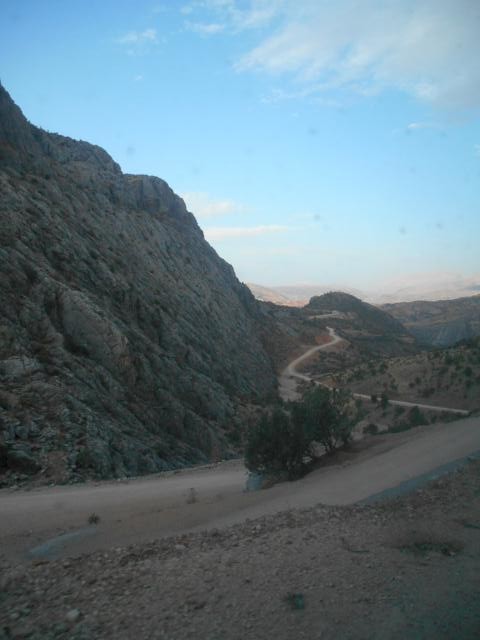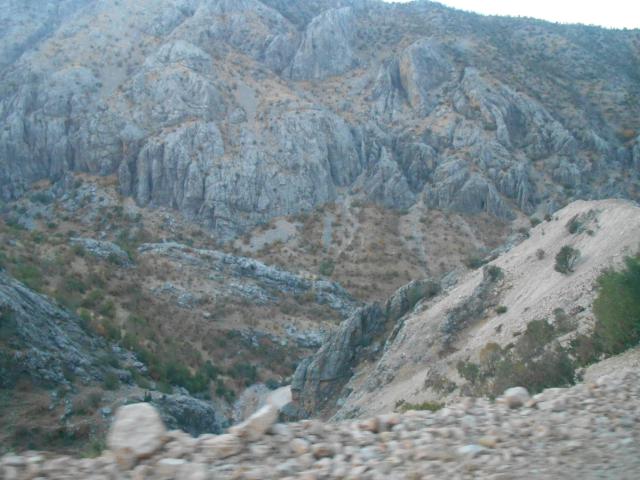 Ancient Roman bridge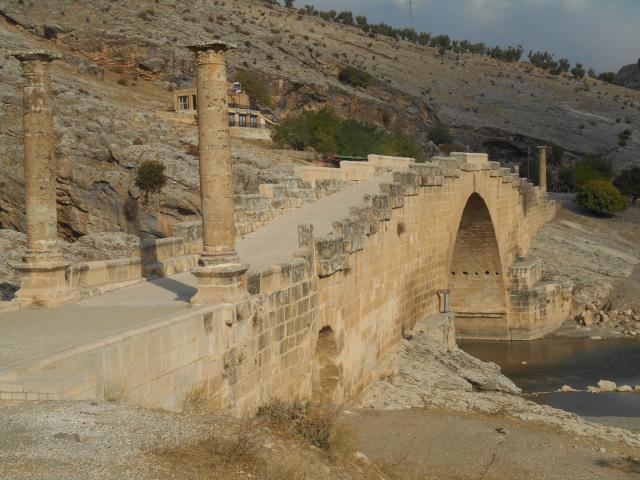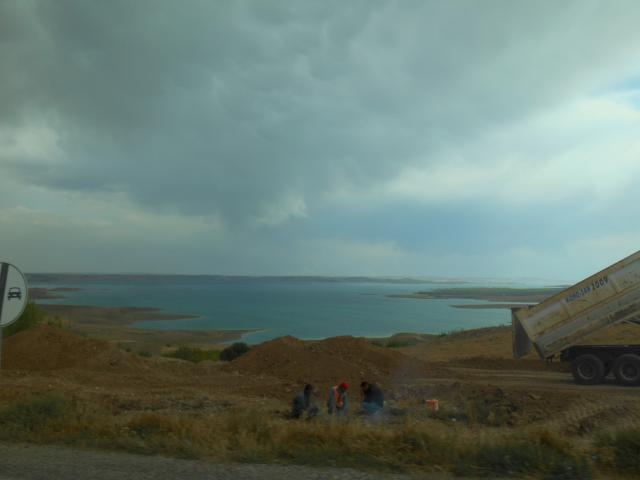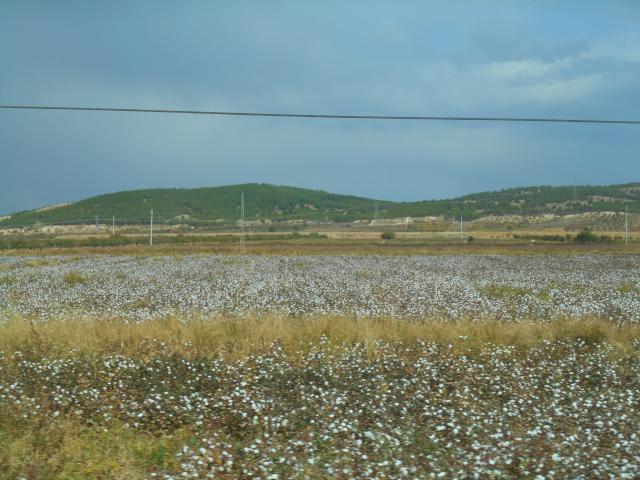 Cotton fields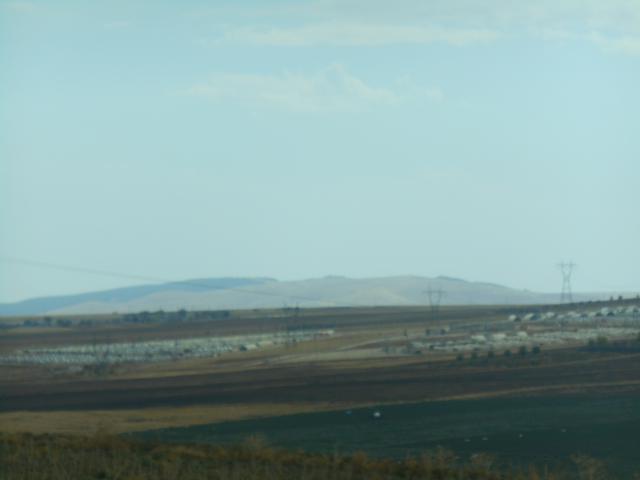 Above photo: what looked like greenhouses to me, were in fact refuge camps form Syria. We saw 2 guys being dropped off on the side of the road with their duffle bag and walking towards camp. We were only 15km from the border.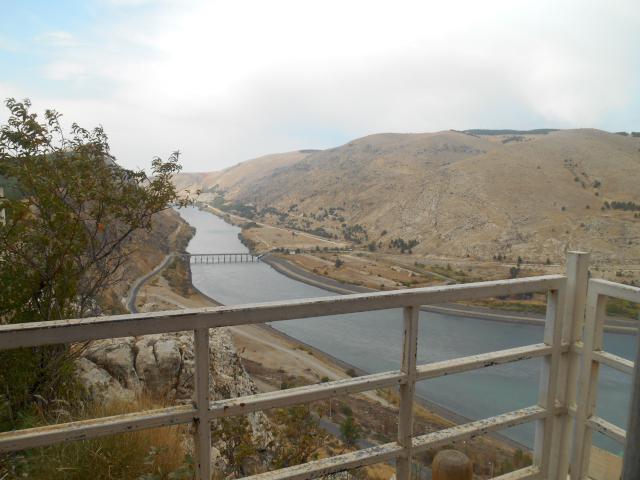 Antaturk Dam. The biggest dam in the Middle East.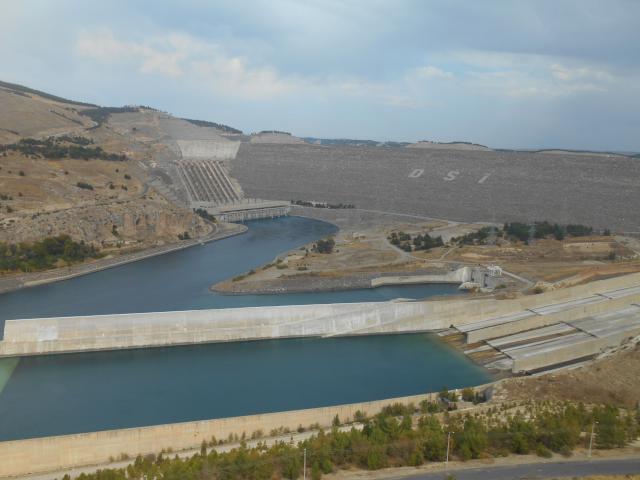 Our guide told us if we had time he would show us something that was not mentioned in our itinerary. He surprised us with a visit to the oldest Temple in the world, Gobekli, just being excavated. It is older yet than the Sanctuary in Malta we visited before (and was advertized as the Oldest in the world)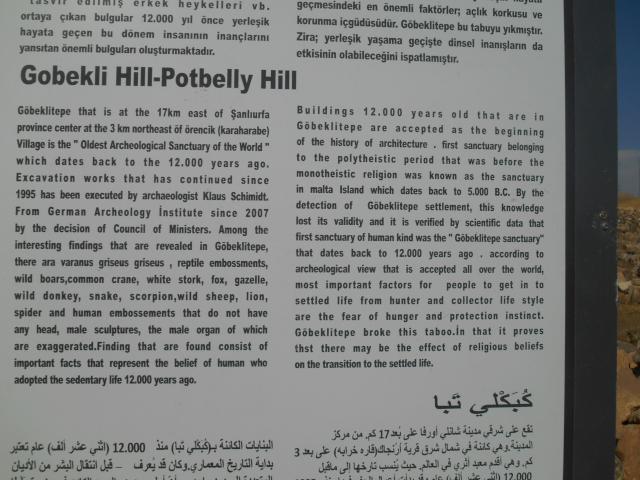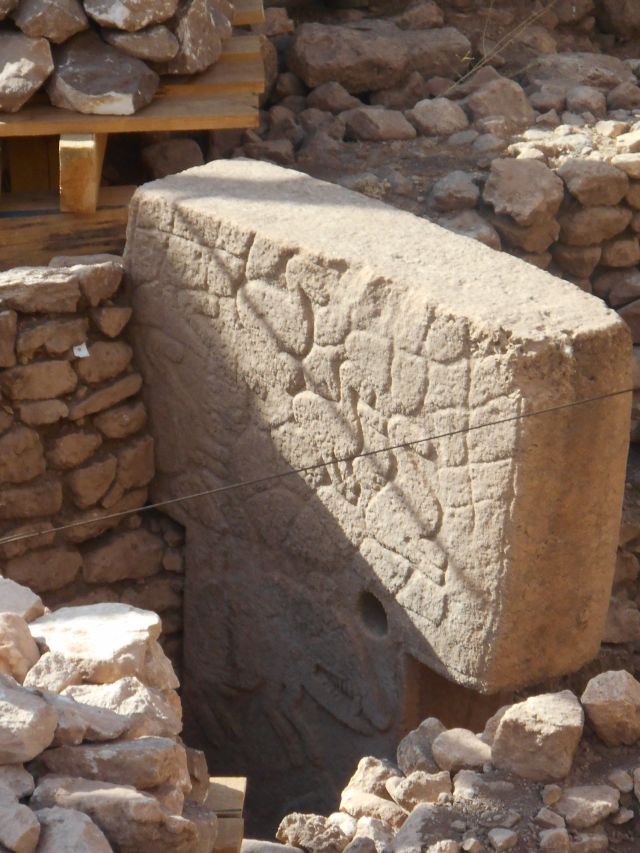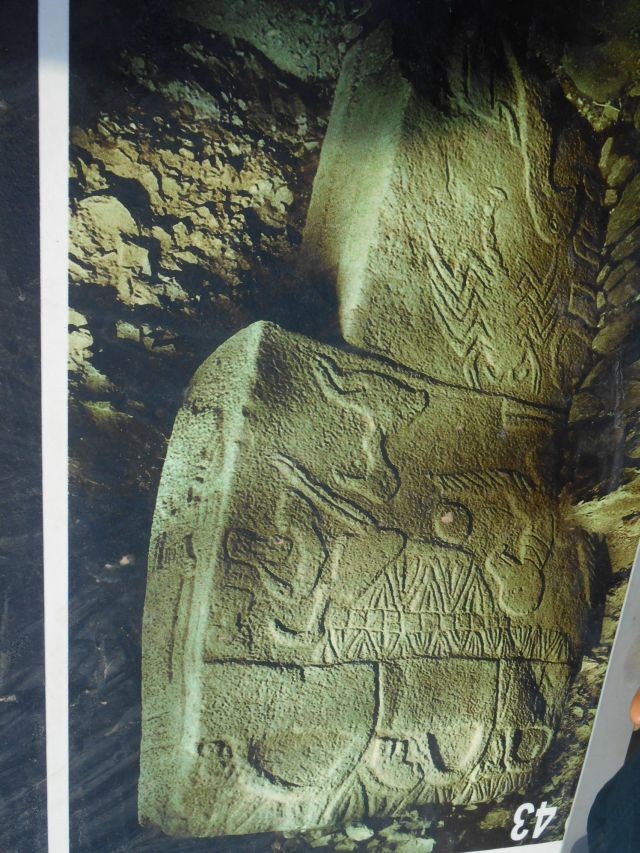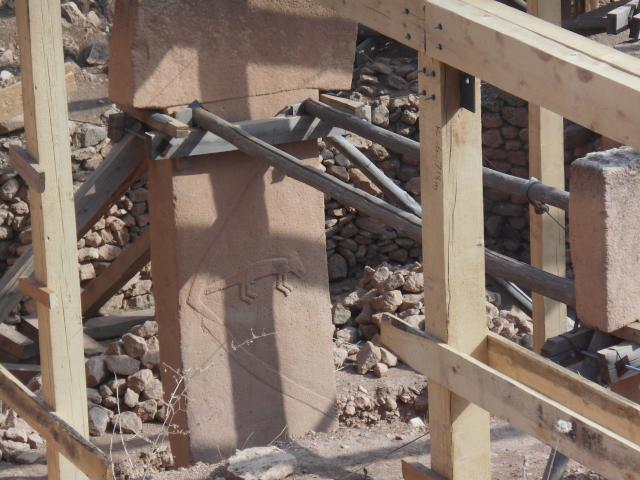 Welcome to Abraham 's Cave, where he was supposed to have been born: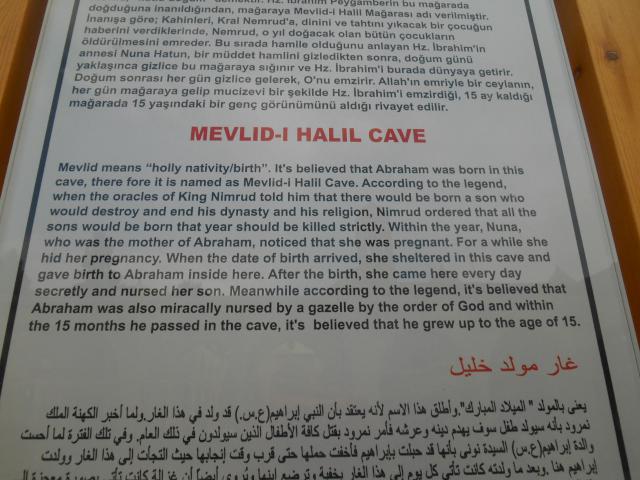 Please google for information on the sites if you like.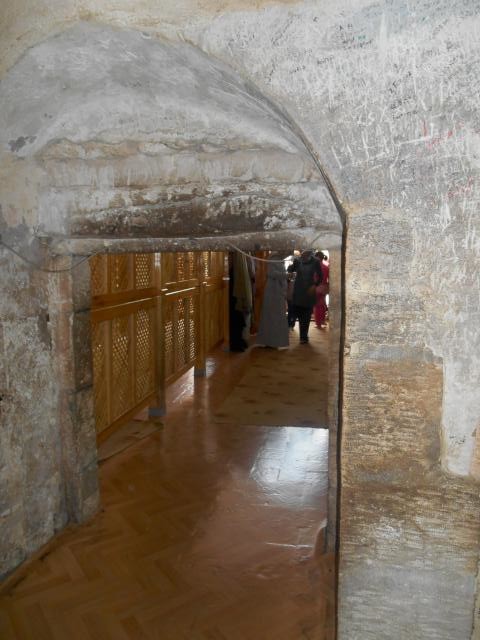 Entrance to Abraham's cave.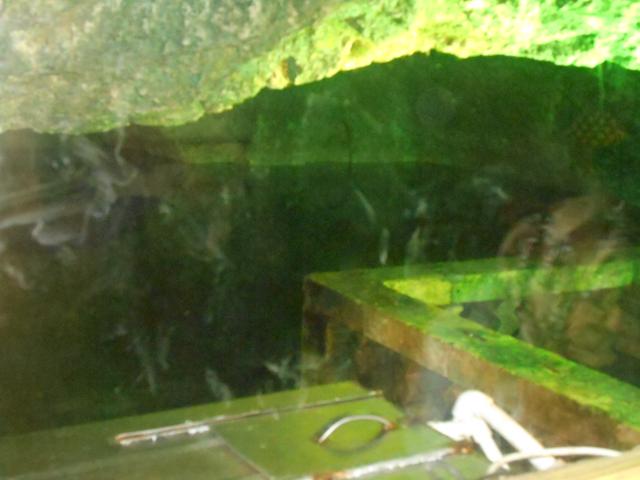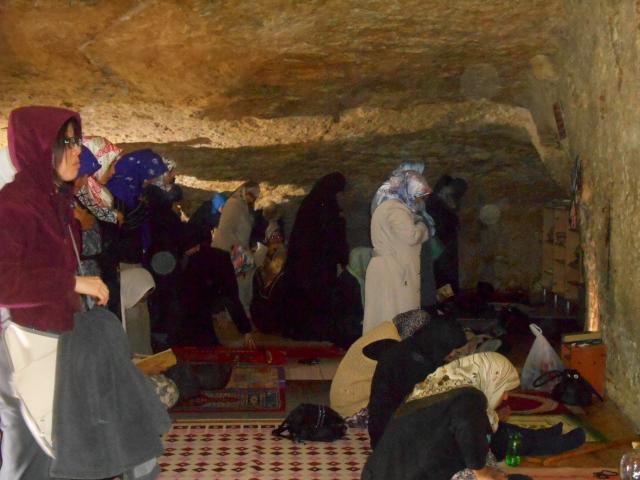 Inside people pray…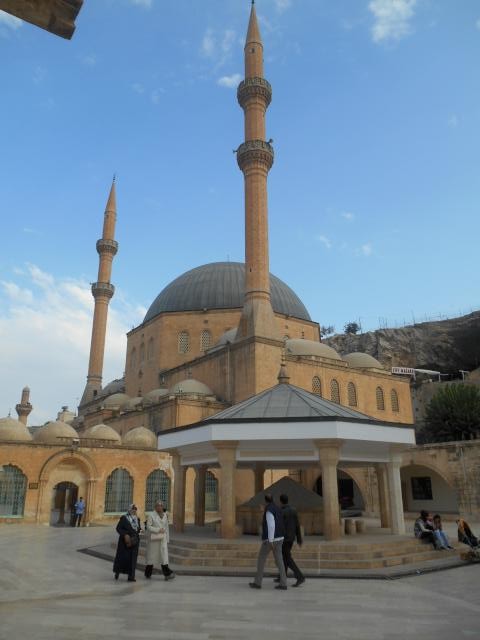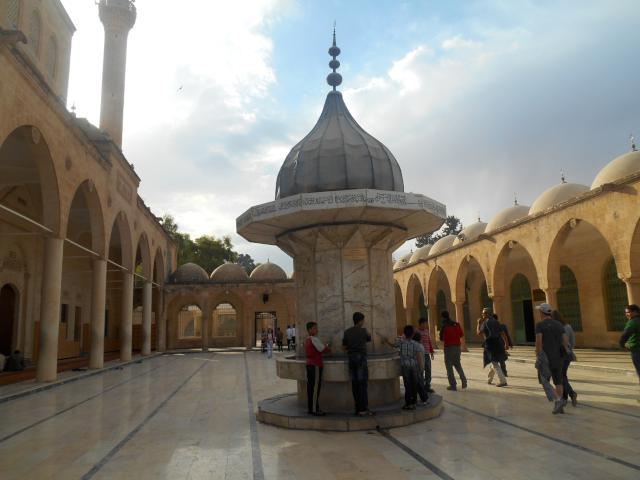 Beautiful mosque and courtyard next to the cave
Outside…the famous pool with the holy carp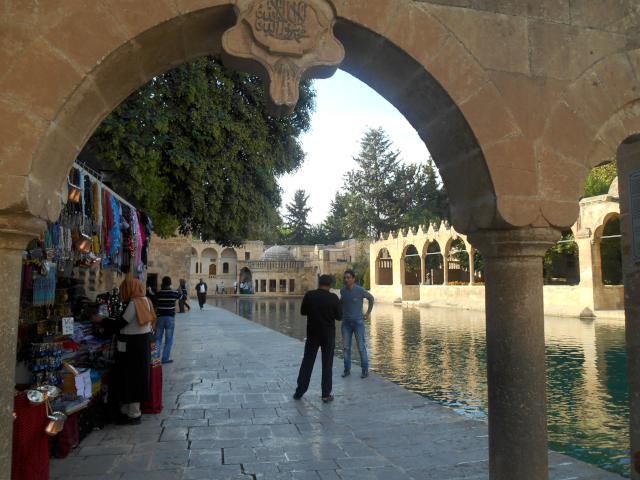 Its a beautiful sight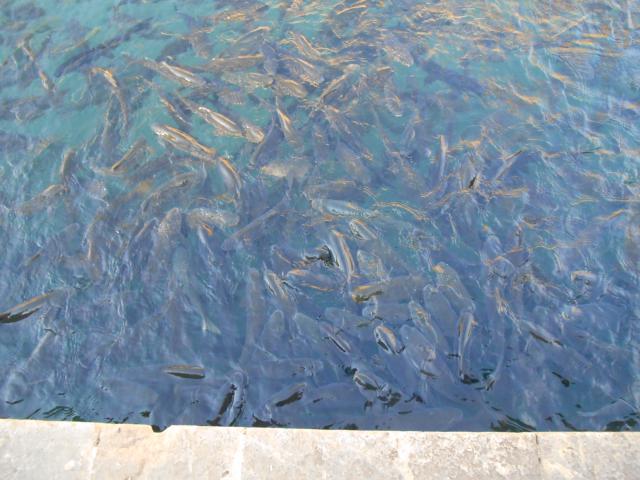 They sell you little bowls of food to feed the fish. Wow, they go crazy!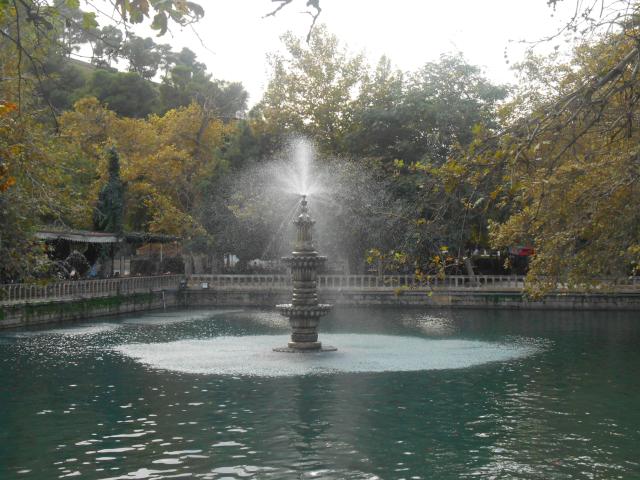 Its a beautiful sight indeed. Surrounded by a big park nicely landscaped, fountains restaurants and cafes. It is always open and free to everyone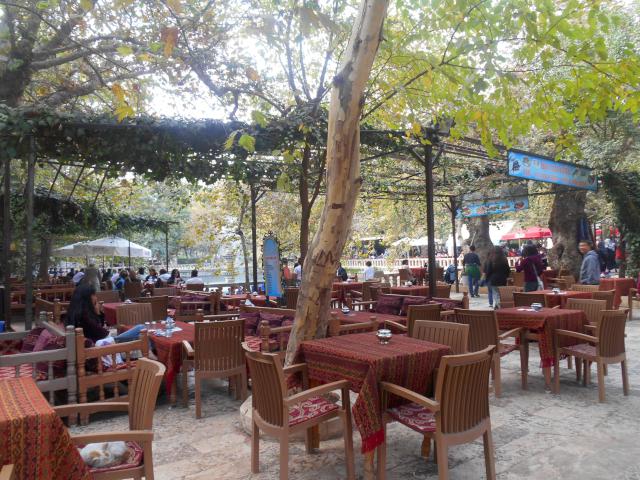 We enjoyed our tour very much, the scenery, the history, all the legends that go with it, Fascinating! We moved on to our last stop of the day, Harran. This is where Abraham lived for a while. The village of mud- brick beehive houses.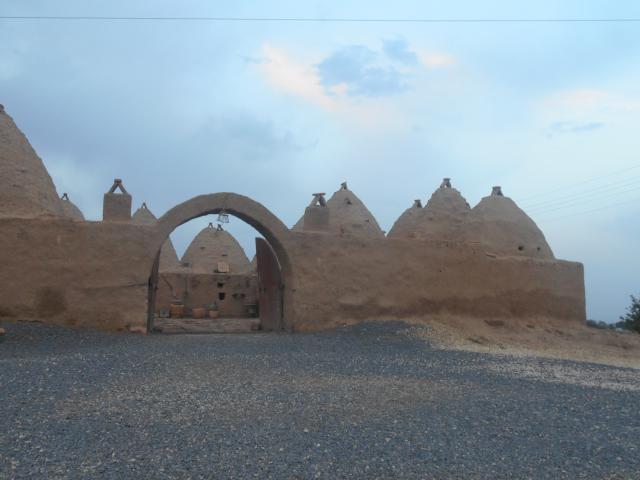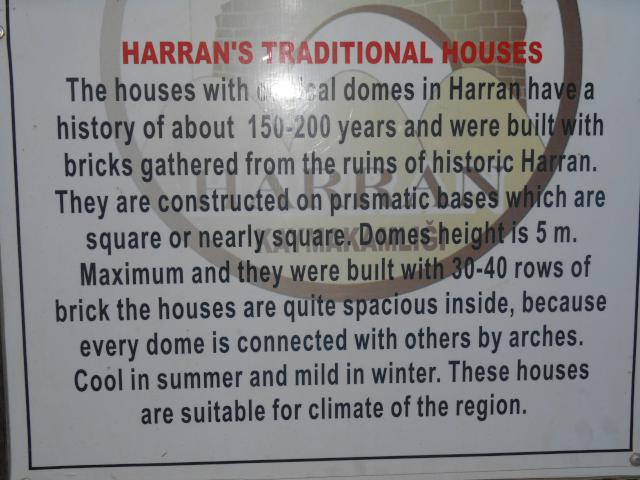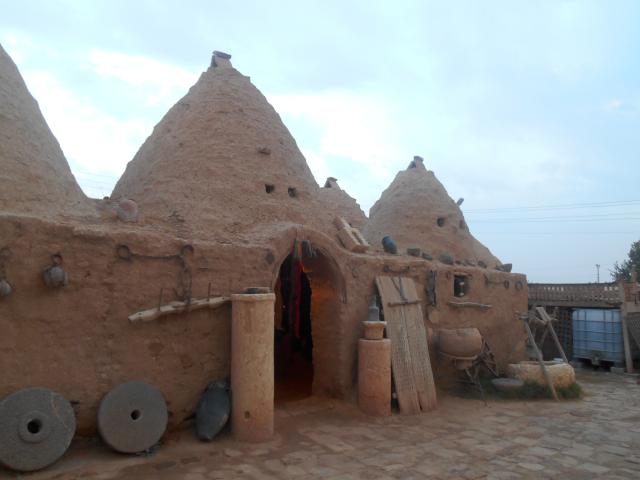 According to the book of Genesis, Abraham spent the last years of his life here.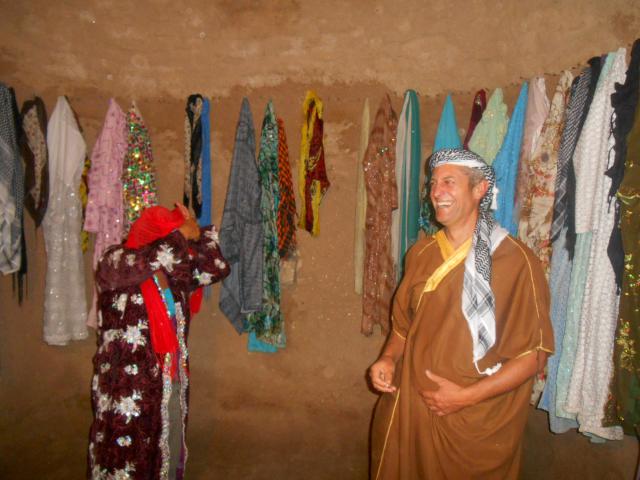 The dressing room. Our guide had fun dressing us up, Noel and I.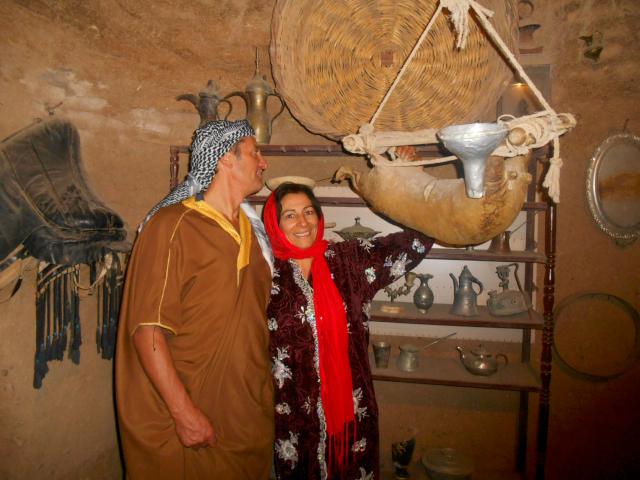 We took a tour through the house and all the rooms. They were so cute. This is an old yogurt mixer. We are in the kitchen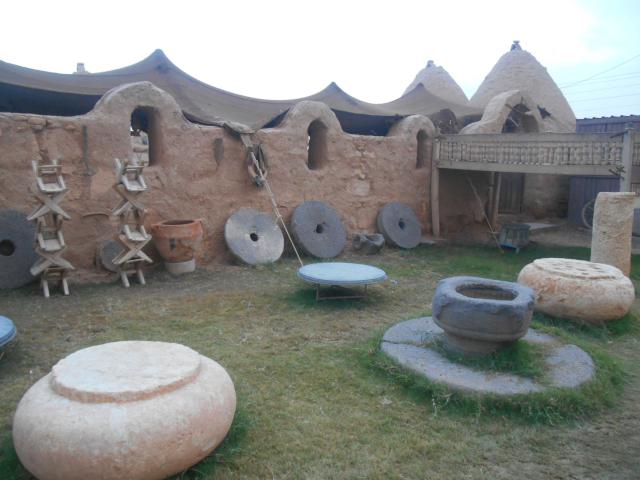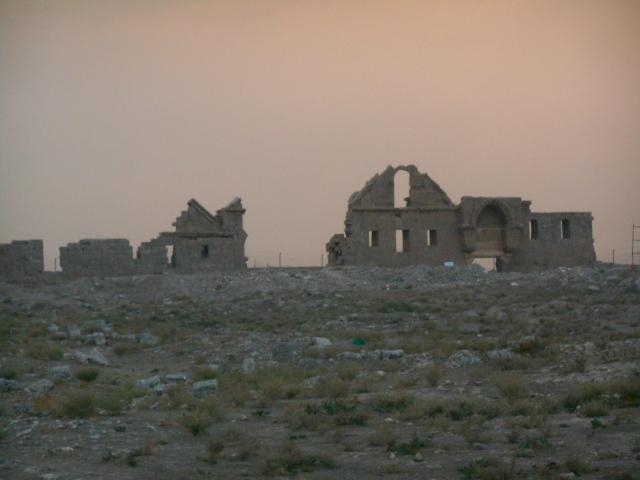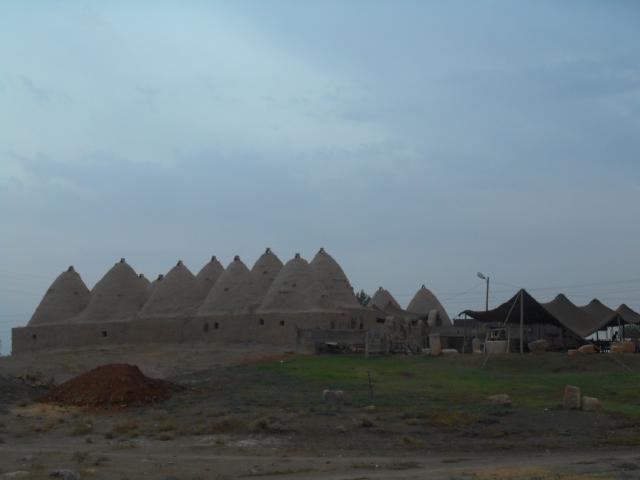 A view of more mud-brick houses in the village of Harran. As you can see is about to get dark and we re just about ready to leave our cute village. What a full day! So many places, so much history. So wonderful And this is my last blog of the season!!!!! Soon we are going home
3 Responses to "A trip to Abraham's roots"