Current Location:
18.057599168193846, -63.11244216464844
Current Position: 18 3.46 N 063 6.75 W
Click to view map.
Distance sailed since last post:
129 nautical miles
.
View the map of our voyage track here
Wow…time to catch up where we left off last November 2019.
In October we joined Life Part 2 in Trinidad where we had left it for the hurricane season and to have some work done.
We joined a small group organized by the Marina for a food tour around the island. It was fun trying all the foods, and at the same time, you get a tour of the Island. The food was really good, but towards the end, all food started to taste the same. Mostly curry-based dishes.
We also did an evening tour to watch the leatherback turtles lay their eggs. As soon as we arrived at the beach we immediately quiet down and saw a turtle come ashore in the sand and started digging a hole with her long hind flipper.
The turtle dug a hole of about 3 or 4 feet deep. We were in awww, watching the eggs fall in on top of each other and without breaking. They have this thick mucus around them. When she was done she covered them up again, to keep the eggs soft and hopefully safe from the surface predators. Lost count of the eggs, but at least 50. It was very cool.
After that, we couldn't wait to get going. Trinidad is very hot and humid.
Grenada
Our first stop was Grenada. It was nice to meet up with old friends and make new friends. Joined in activities, had a roast pig on the beach, shared some drinks, some stories, and good laughs.
We enjoyed some hikes to the waterfalls around the island, and we even, once again, joined the Hash Harriers. It was a very muddy hike this time, through hills and plains and cow land. We hosed ourselves down when we got to the end, where the organizers had the cold beer and dinner ready.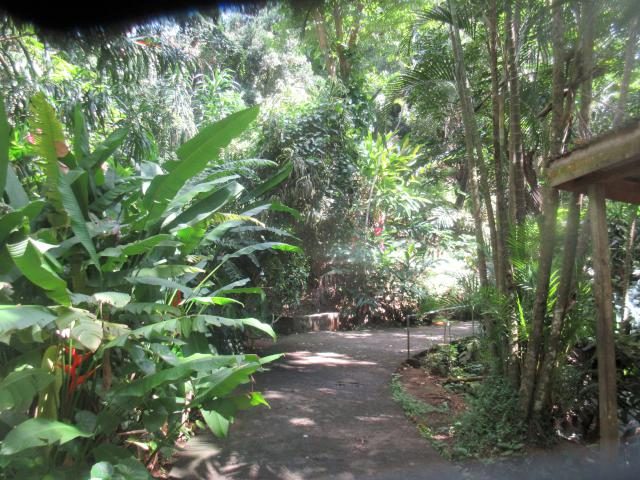 The beautiful Annandale Falls, surrounded by a grotto and luscious vegetation. What a refreshing swim. It's located on the southwest of the island and a short drive from the capital St Georges. This handsome guy always ends up in my pictures…..I'm keeping him.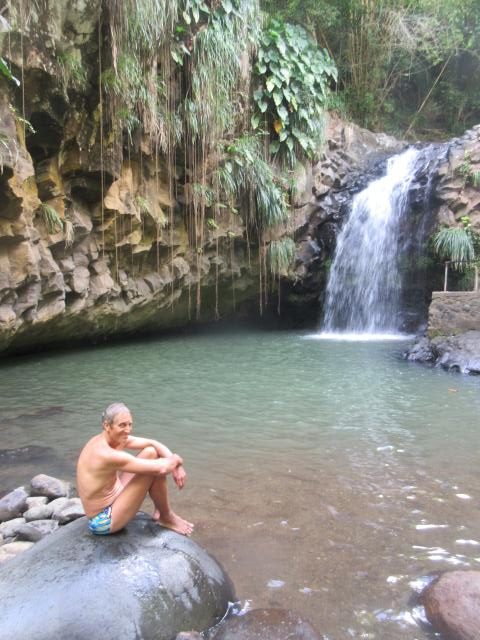 We also took a local bus trip to visit the Belmont Estate cocoa plantation.
It first started off as a sugar and coffee plantation nearly 400 years ago. After the decline of the sugar cane, they started with cocoa, nutmegs, and bananas. Their cocoa beans are certified organic and in 2003 opened their chocolate factory. They have been Fair Trade since 2014. The third or fourth generation looks after it now and has diversified into agritourism and sustainable farming. They even have a goat farm on the premisses.
We enjoyed a nice day out. Such beautiful grounds. The chocolate tasting was yummy. We bought a few chocolates to bring home. They offered to keep it for us inside, away from the heat, while we visit the Plantation. After a beautiful walk and a nice stop for lunch at their Restaurant, we got on the bus.
When we got home we realized we had left our yummy and expensive chocolate behind. After making a phone call, a nice lady answered and said it happens a lot. She sent it to us the next day on the first bus out. Another adventure in Paradise.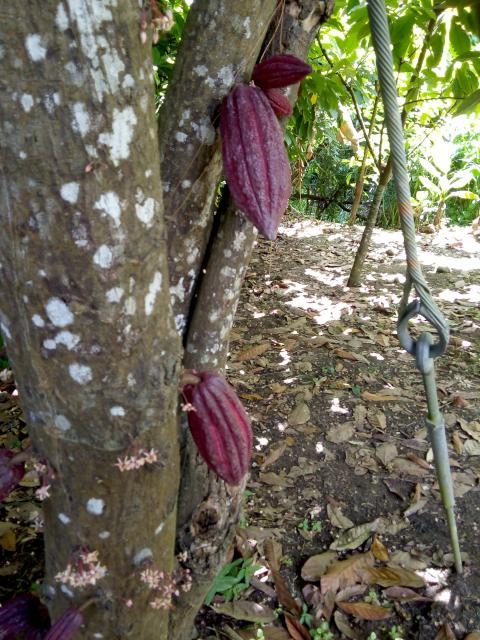 Cocoa tree and pods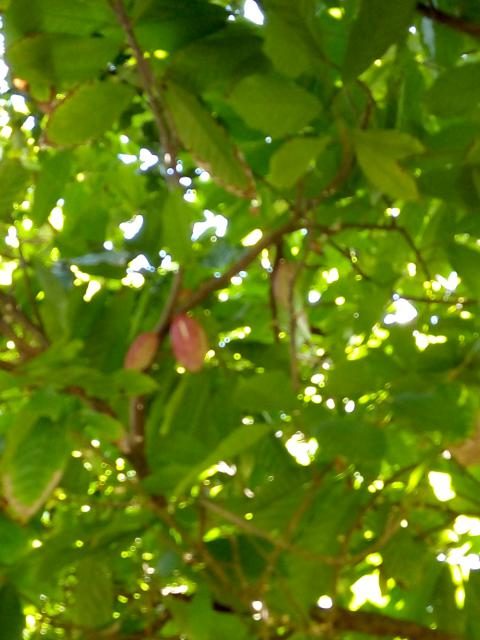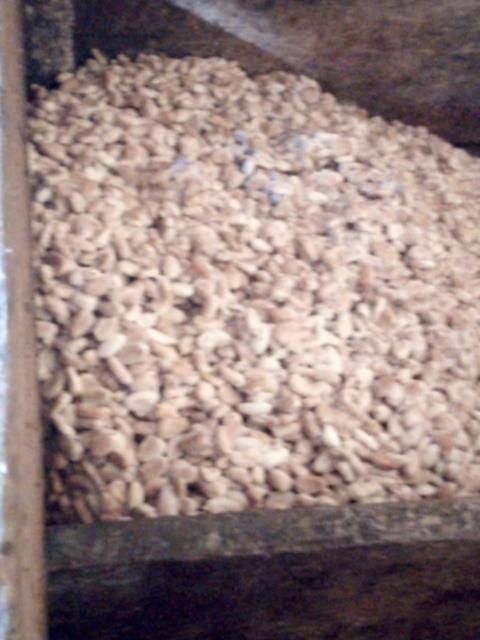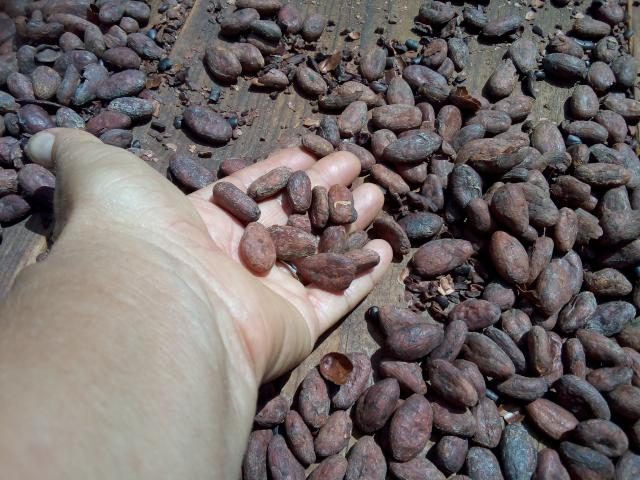 The cocoa beans drying out in the sun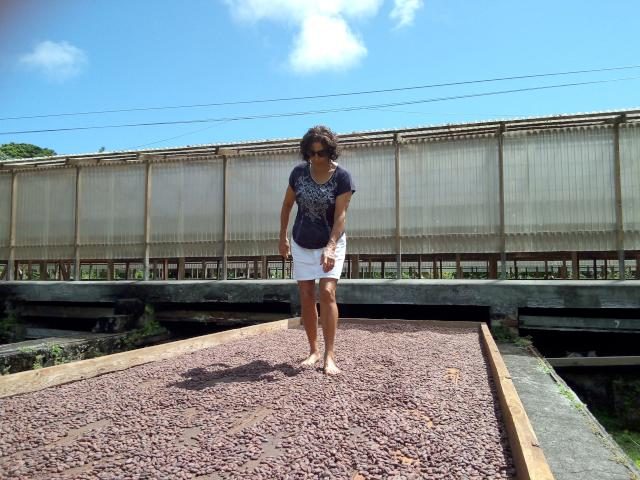 These trays are on wheels so when they get their tropical showers, they can just wheel them into the building.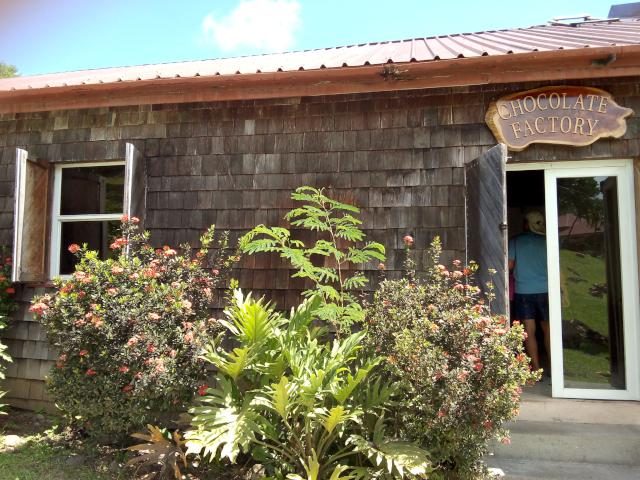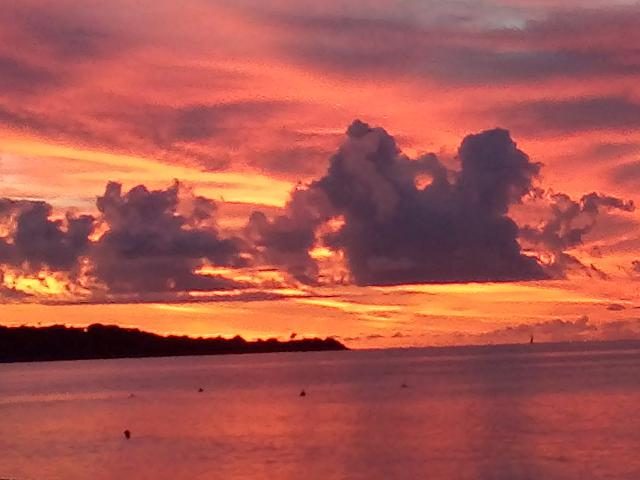 Out for a drink here, on a beautiful evening. Met up with some sailors and a few Americans who are professors here at the University of Grenada.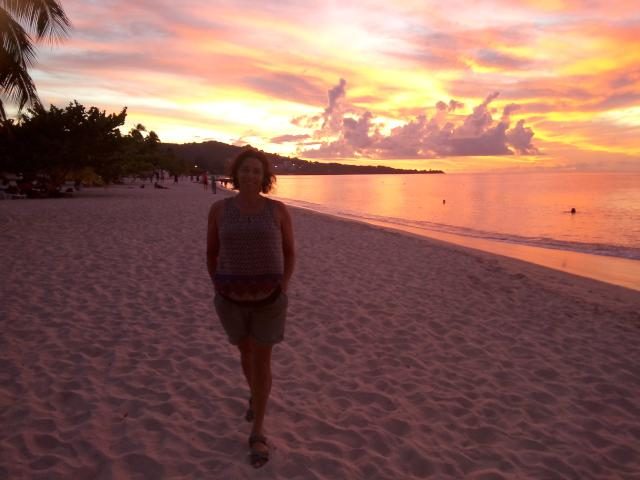 Grenada has the most beautiful sunsets.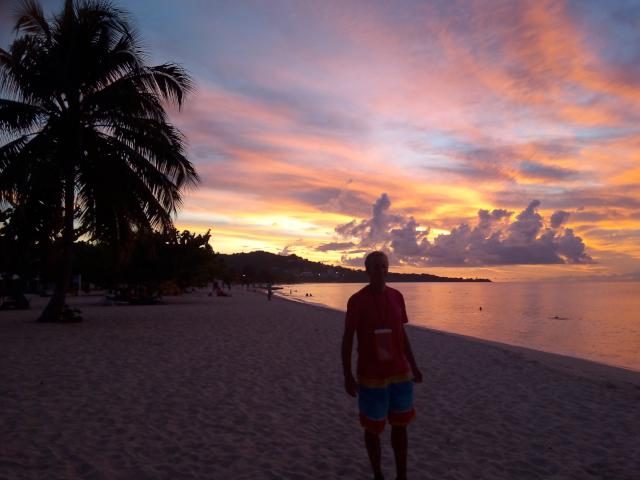 We headed up the Islands. Tobago cays, always a favorite. Swimming with the turtles is always fun and never gets old.
Union Island a good spot for windsurfing. Stayed here for a few days where Noel enjoyed some windsurfing. He also tried kite surfing with a friend.
Our next longer visit was St. Vincent, where we wanted to do some hiking.
St Vincent and the Grenadines, with St Vincent being the main island. This a cluster of 32 islands, only 9 of them are inhabited. They are so beautiful.
Kingstown is their capital. A very busy bustling town is the main port and commercial center for St Vincent and the Grenadines. . It's also the cruise ships and ferry Terminals. It's such a vibrant seafront with a big outdoor market selling local produce, fish market, lots of stalls, street vendors, shops and boutiques. All of this plus the nice music playing. And on cruise ship days you are butting heads with the tourists.
Many Historical buildings and Botanical Gardens. Lots of interesting architectural styles dating back to the 1800s.
We had visited St Vincent 10 years ago and loved it. In the past little while, we kept putting it off because of its bad reputation with robberies. Many of our friends have not had any trouble recently so we added it into our itinerary.
Such a gem. So Green, tropical lush, unspoiled, beautiful beaches, hiking snorkeling and more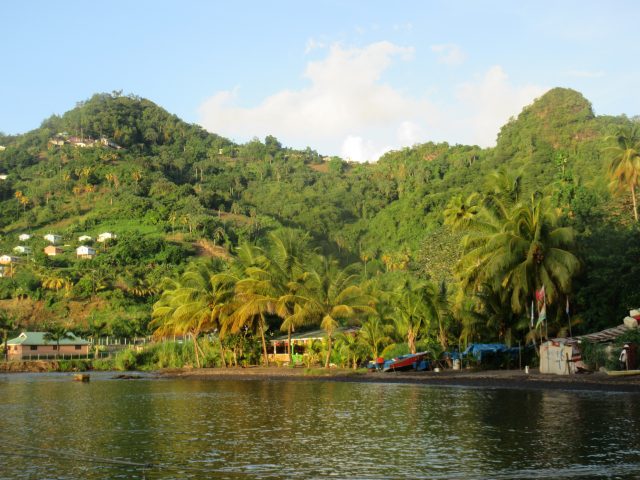 We anchored in these lovely spots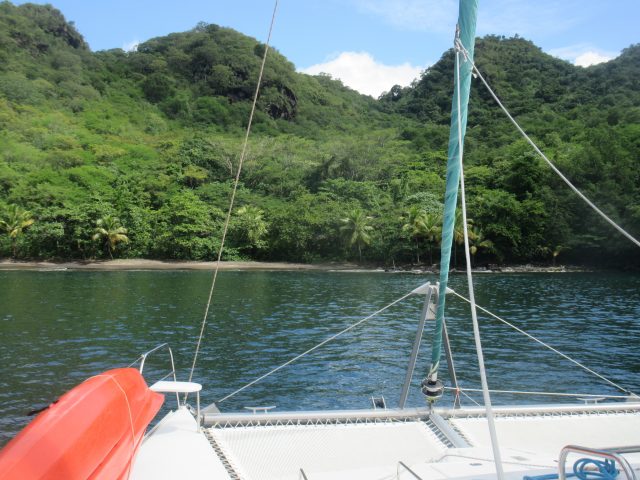 We didn't anchor in many different places. Every time you arrive somewhere locals just come and harass you to buy things. I wish they were selling nice vegetables that they should grow in their gardens, instead of jewelry and other tacky tourist stuff. Sometimes, they bring you fish.
Other than that, we found the locals friendly. We did a lot of walking and local bus rides.
We had to hire a guide to take us to Soufriere volcano. Not allowed venturing on your own.
La Soufriere, St Vincent
This is an active volcano last erupted in 1979. It is the highest peak on the island at 4055 feet high.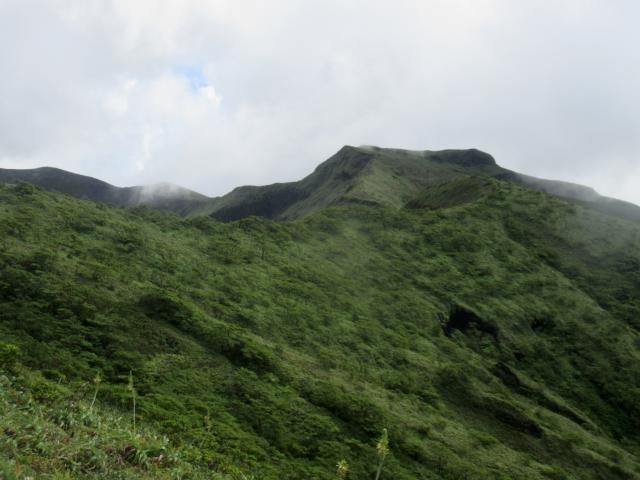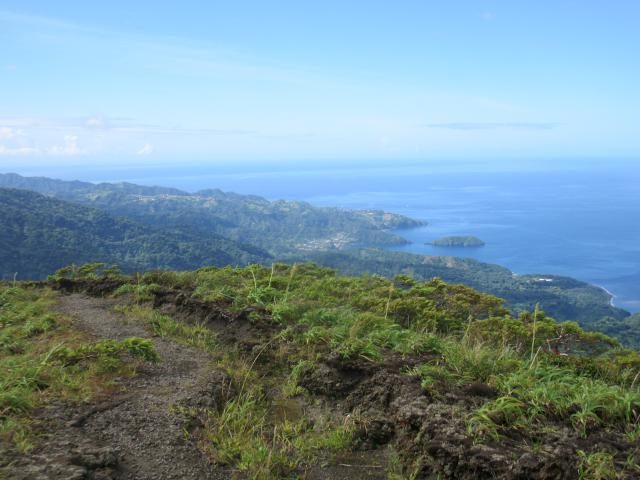 The hike was very steep, but it was amazing. It started off in its tropical lush near a river and then changed to a bit drier as you got into higher altitude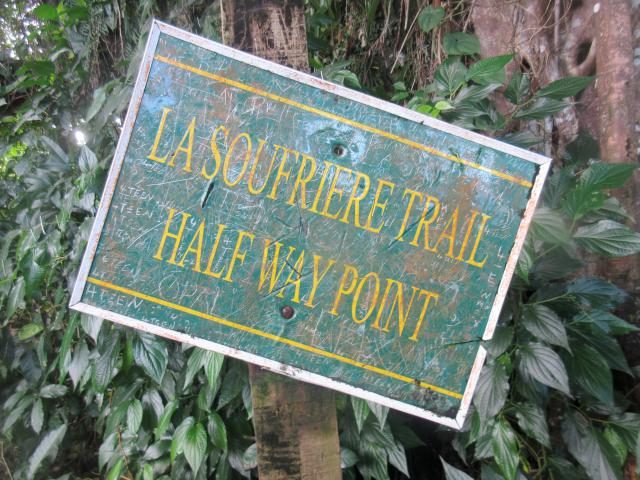 After this point, the hike got steeper and steeper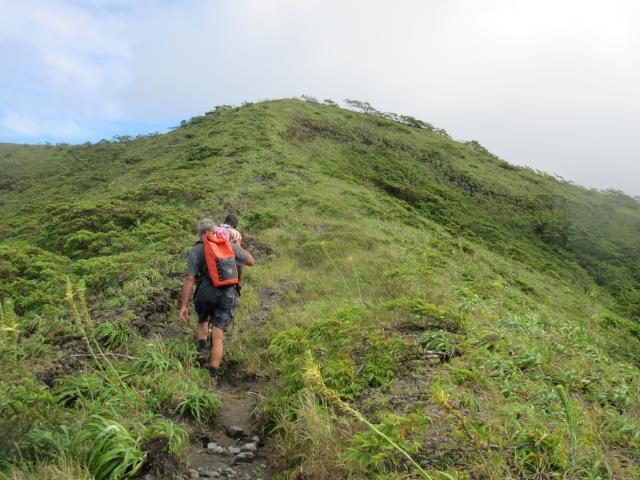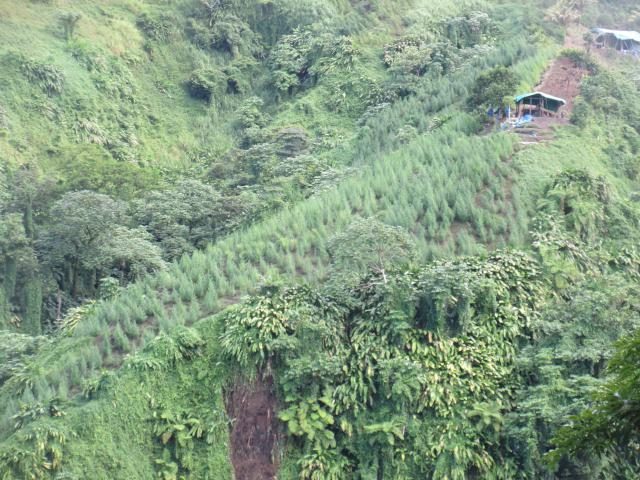 Big Marijuana field across, that's why you cannot do the hike on your own. You don't want to take a wrong turn and end up on their property unexpected. We actually visited one of the farms on the way back with our guide. They shared a quick joint and we moved on…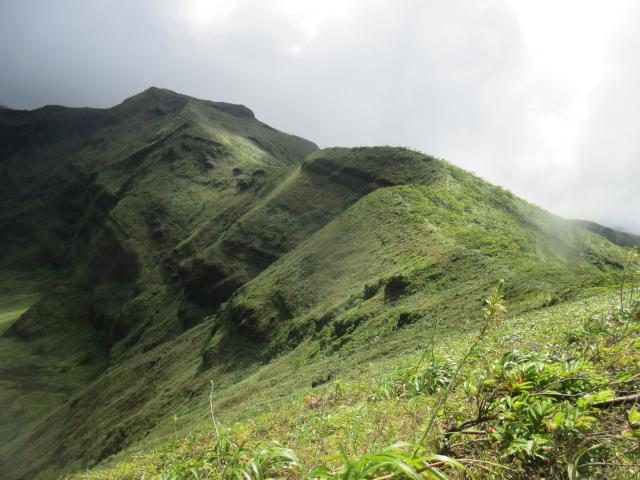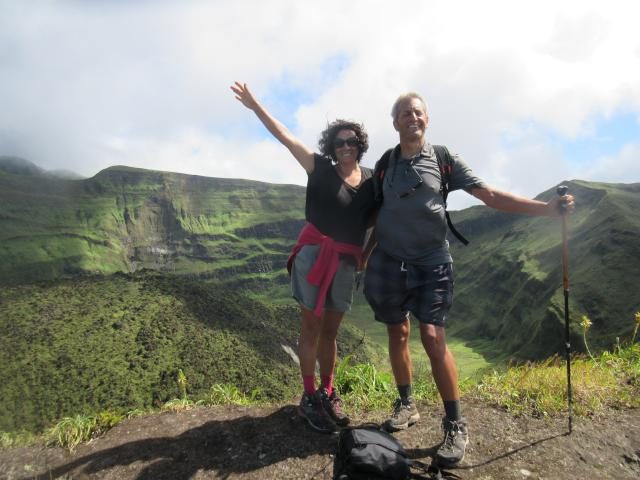 Mission accomplished. Time for a snack now.
And it was all downhill from here. Ended here at the beach below, near a river, where we soaked our feet and splashed around while waiting for a boat to take us back to our anchorage. Behind us, all the way up.. is where we came from. Feeling good.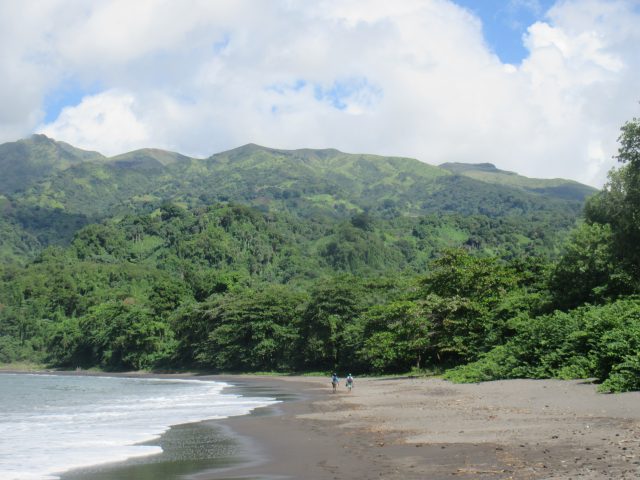 Wallilabou and a visit to the site where Pirates of the Caribbean was filmed in St. Vincent.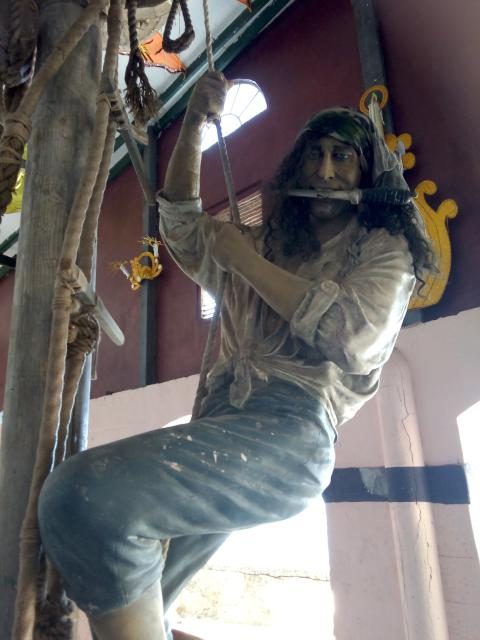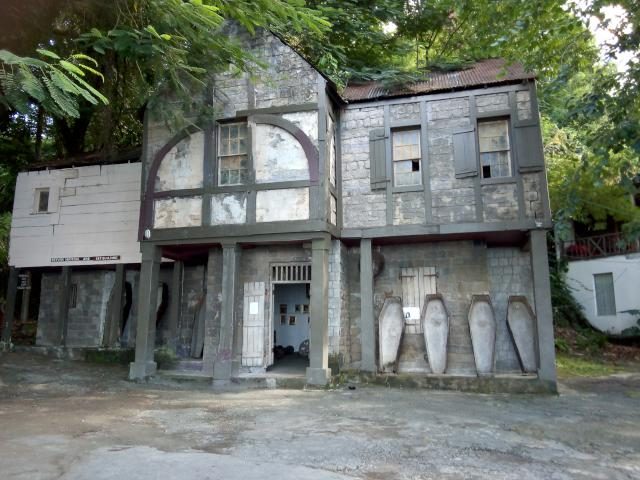 The museum still has photos of the cast with their schedules all over the wall. The Restaurant owner told us how much she enjoyed meeting actress Keira Kightley but Jonny Depp- everyone said he was very strange.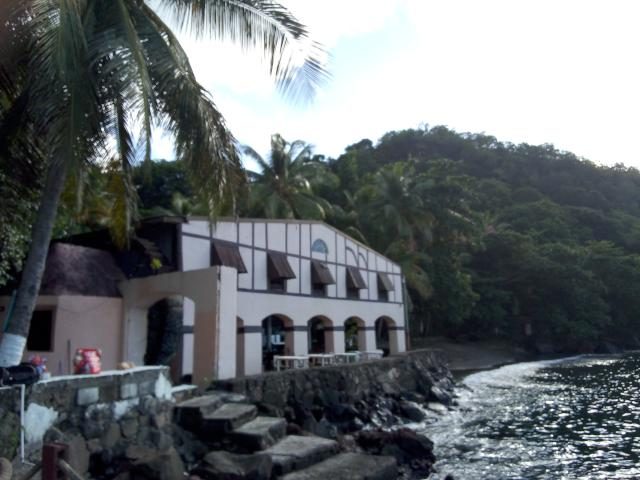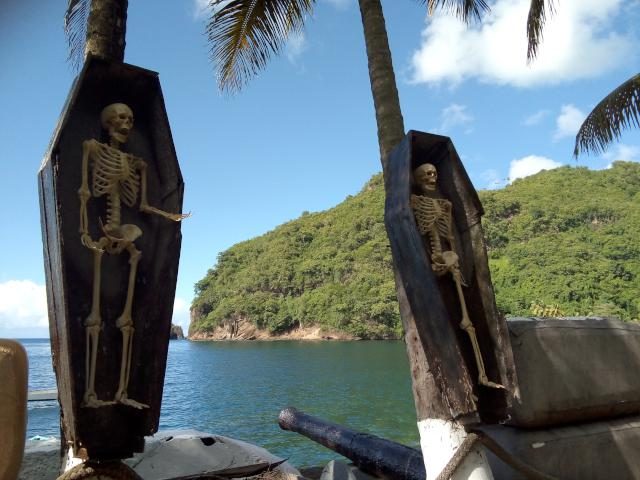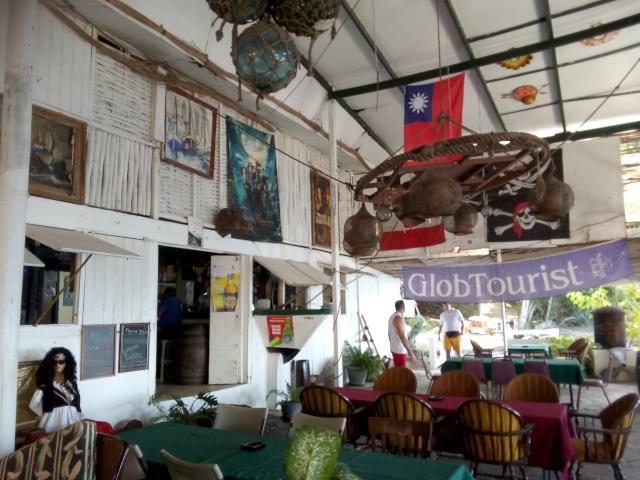 Our next stop was St Lucia.
By then I was really excited to stock up on fresh vegetables. These are sure not so readily available is smaller islands. Castries has a nice market and even the stores are more stocked up.
Local boys selling coconut water on the streets is another of our favorites in St. Lucia. Ahh, freshwater pouring out of the coconut and into a one-liter bottle right in front of your eyes. You would think coconut water would be cheap and available everywhere in the Caribbean, NOT. You don't see it much around the Islands.
Our next shopping spree was Martinique. Couldn't wait to stock up on French cheeses and wine. Gotta love the french islands…we especially like Guadaloupe for all their hiking, and scenery.
As usual, we enjoyed our times in the islands and especially enjoyed meeting old and new friends.
We spent the months of October and November just cruising up the chain. We were headed to St Martin where we had plans to leave the boat for December and January, while we went home to Canada.
St.Maarten
We arrived in St Maarten in late November just in time to celebrate my Birthday. Known for their gastronomy, Grand case lives up to its fame. A beautiful long sandy beach, and a one mile long street of restaurants making it hard to choose from. It all looks and sounds so good. We were not disappointed. I even decided to try frog legs for the first time. They were delicious. But the sauce…to die for.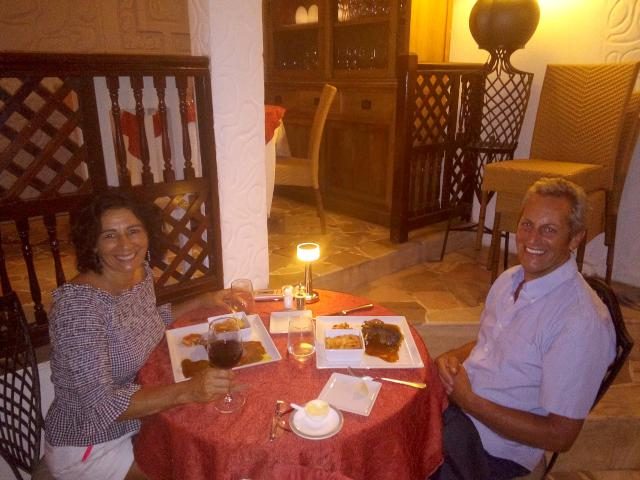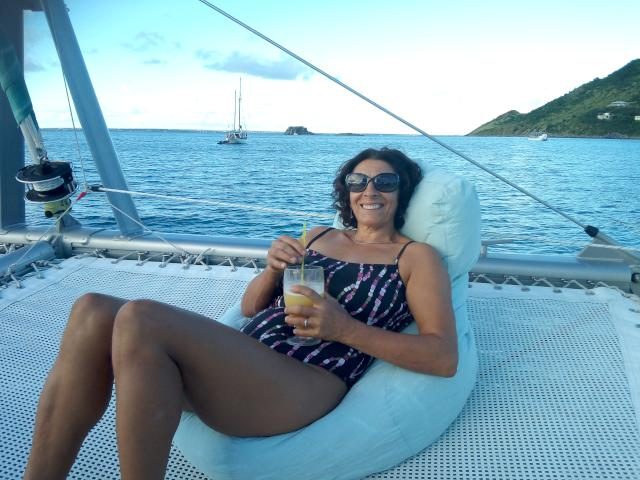 The Birthday girl. Drink, swim, and a nice dinner. Let's celebrate getting older
We will leave the boat in Simpsons Lagoon under the good care of Atlantech Divers on the French side of St Maarten for a couple of months.
Looking forward to seeing the kids, all the family and friends, and downhill skiing.
Au Revoir, St Maarten
See you in 2020