Current Location:
Barcelona, Spain
Current Position: 41 22.92 N 002 11.85 E
Click to view map.
Distance sailed since last post:
4 nautical miles
.
View the map of our voyage track here
I know…I know! We are back tracking a little bit here but we had so much fun in Barcelona and all through the coast of Spain that we have to share. Even though we did not feel so welcome on the first day arriving in Spain by an unfriendly Harbourmaster, things quickly improved, like they always do.
Beautiful Barcelona!
The big stop along the coast was, of course, Barcelona. The first night we anchored outside Badalona, but it was a bit far from Barcelona, so we moved a few miles down the coast and anchored just outside Porto Olimpico – and that is a whole story in itself that we will tell you shortly.
We visited many works of the architect Antoni Gaudi throughout the city(1852–1926). Many of these sites are classified as World Heritage by UNESCO. He contributed to the exceptional  and creative development of architecture and building technology in the late 19th and early 20th centuries.  All his work has a very personal style  in the design of gardens, sculpture and all decorative arts, as well as architecture.
Antoni Gaudí was a son of a coppersmith and took to architecture at a young age. He attended school in Barcelona and became the most internationally prestigious figure in Spanish architecture and design. He was born  in 1852 and died in 1926 after being tragically hit by a trolley car.
In 1883 he devoted himself into building the famous Sagrada Familia.
Only one of the 4 towers was built at the time of his death. With so much money coming in ticket revenue everyday from the tourists that flock to this extraordinary attraction, his dream lives on…. and completion of this Beauty will be in 2026 to mark the 100 anniversary of his death. One must buy the ticket in advance and it has the time on it when to go in. It maybe same day or you may have to wait till next day, because only certain amount of people are allowed at a time and per day.
The interior of the Cathedral is very impressive. Very unique, amazing, hard to describe this exceptional work of art!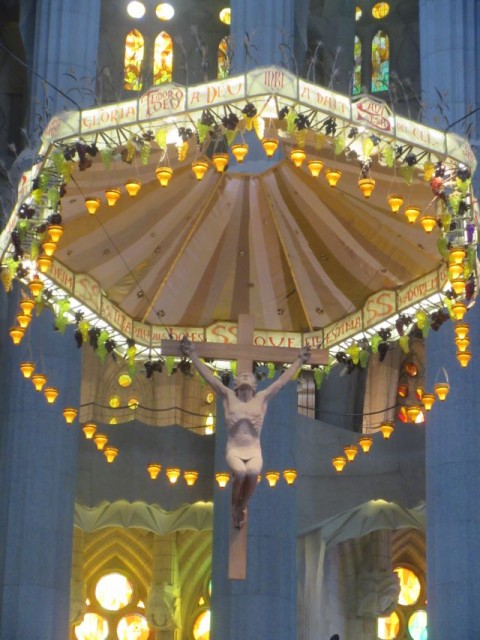 Park de Guell. Gaudi's architecture in garden form.
After Hoping On and Hoping off at this beautiful Park de Guell, it had been sold out for the day. We bought the tickets to come back the following day and just took one of the many local buses to the destination.
It sure did not leave us disappointed! Situated at the top of the hill with the views of the city and the sea. Everything was so over the top wit Gaudi. His main source of inspiration was nature. This park was initially planned to be a residential garden city in English style. It was not a success and only one show home was built, where it houses now a Museum devoted to Antoni Gaudi. The park was named after Gaudi's  great patron Count Eusebi Guell, whom he met in Paris in 1878. Guell  was so impressed with his showcase that he became his leader n the adventure on the Estate. It was finally donated to the city in 1923.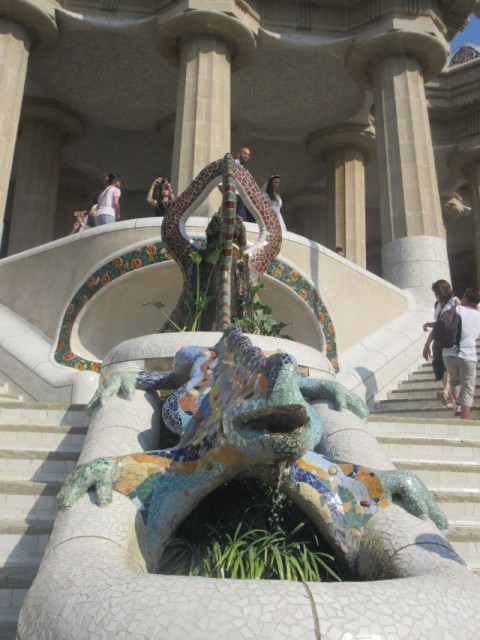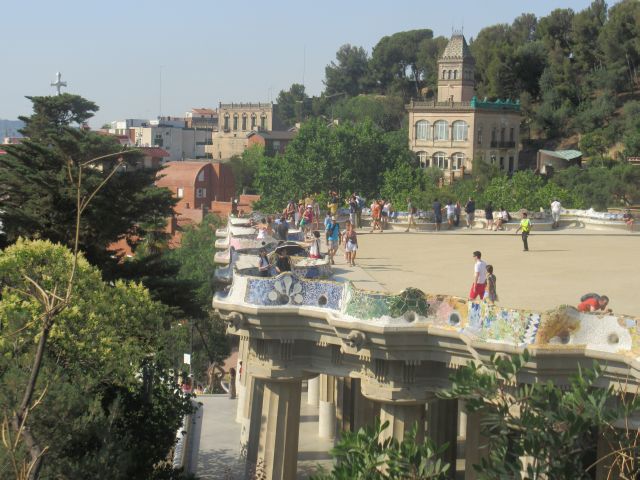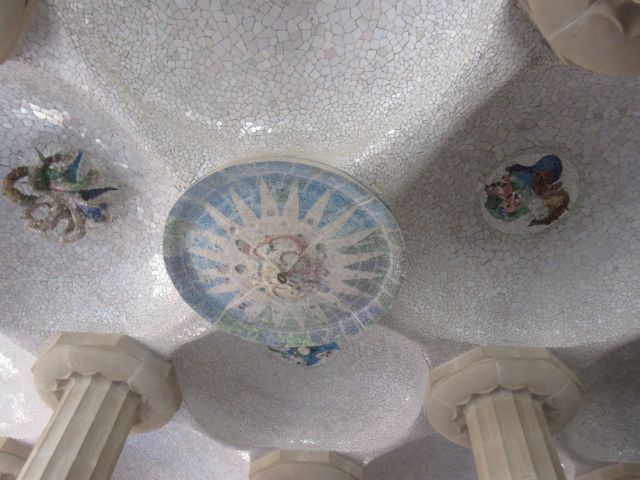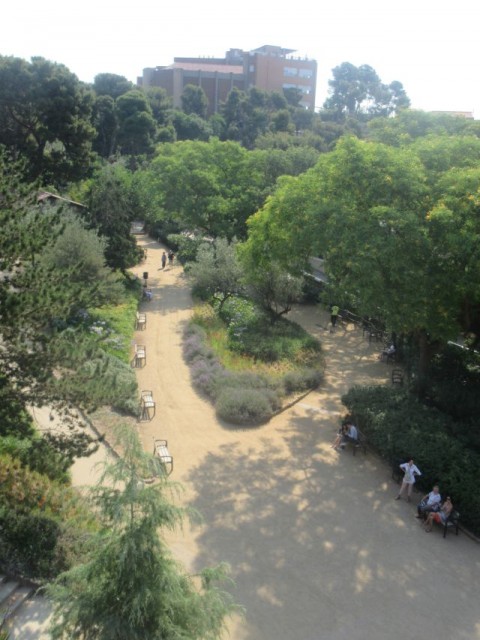 And the story goes….after visiting all these beautiful places, we enjoyed a very nice Chinese dinner at the marina just before getting to our dinghy. Well, we are always so happy that our dinghy/taxi is still there and available to take us home especially after a long day.
It was now about 10:30 pm. We get to the docks and, oops… it looked like we were parked in someone's spot. A small fishing boat. Somehow (with much man power) they had hoisted our dinghy right up onto the dock.  After a walk along the dock we realized that there  was really not a foot of space available where we could drop our dinghy back into the water
Spotted an unlocked big rib about 30 feet away and we managed to carry/drag our heavy dinghy along. Now what? Untied the rib, jump along to the next door boat and tied it at the stern to get it out of our way. Ran back to drop our dinghy onto the water, and back on the neighbour boat and pick the rib again and tied it back to it's berth. All of this in front of a dozen restaurants full of people. I was about to take a photo of this but Noel "let's get out here" attitude, we managed to do this very quickly and very quiet. I don't think our audience noticed much – at least no one arrested us, yet! What an adventure on a late night!
Next day we went back to visit more sites of Barcelona. More works of  Gaudi. La Pedrera, Casa Mila, an exquisite apartment building built between 1905 -1910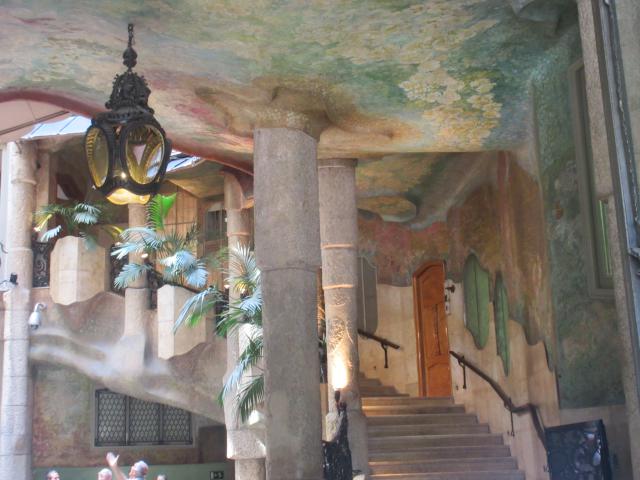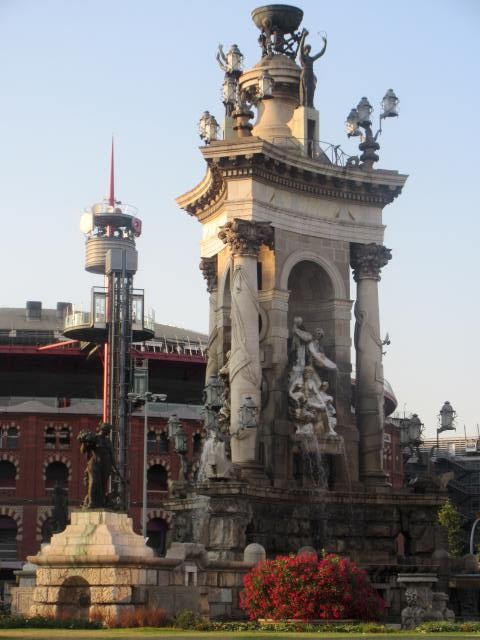 A stroll anywhere in the city never leaves you disappointed with the many parks and avenues with beautiful art for all tastes scatted everywhere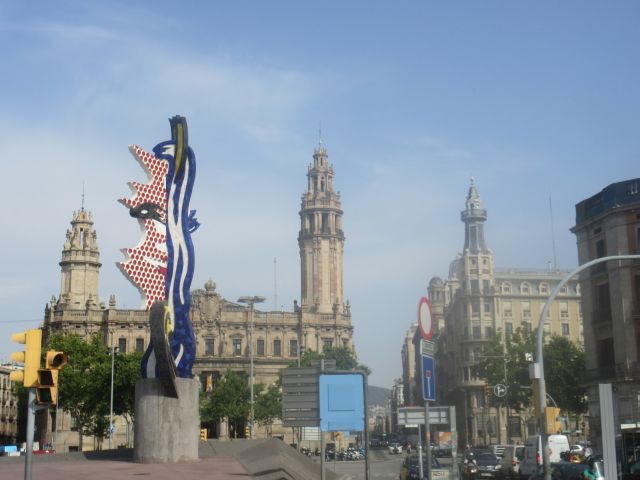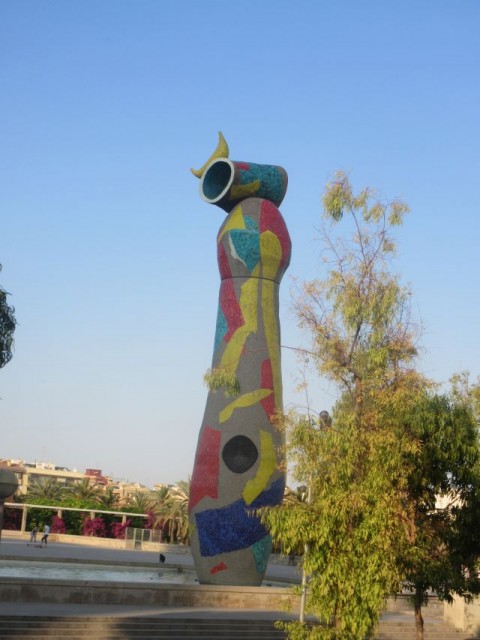 Loved the buildings throughout the city. Some of these photos I took from the Hop On Hop Off we took around the city one day.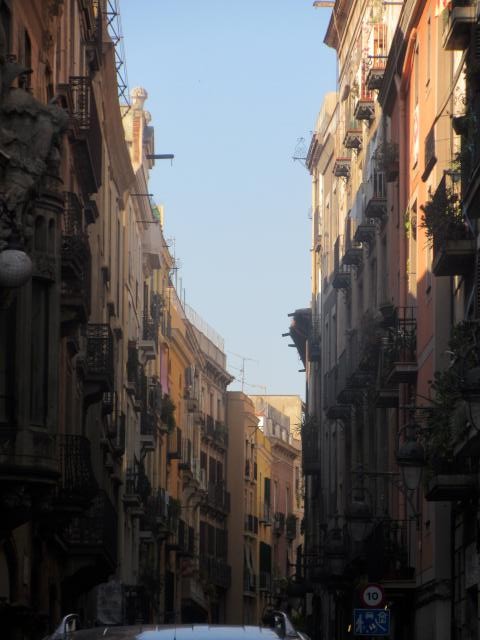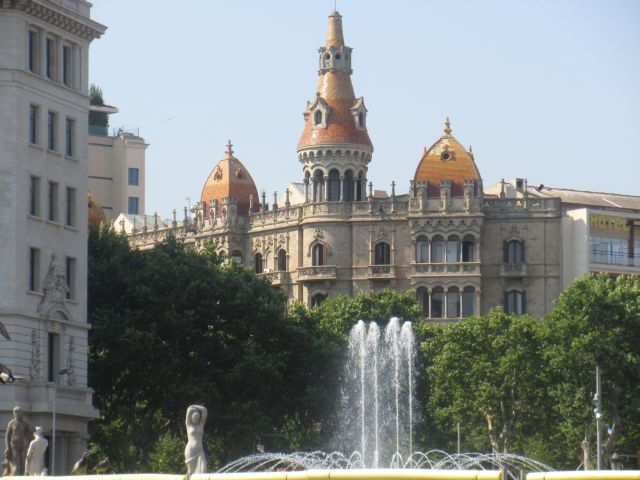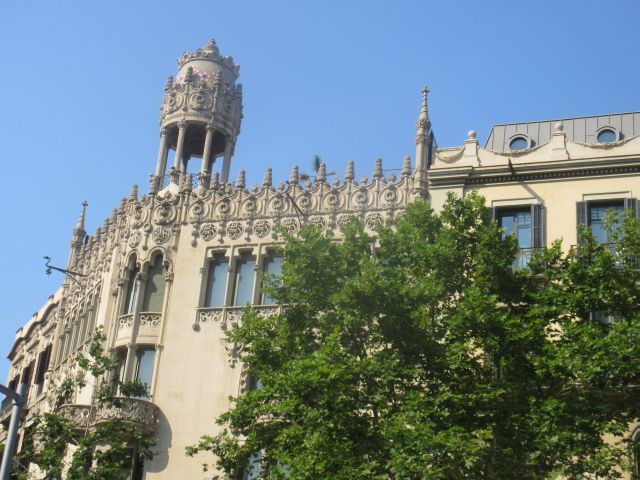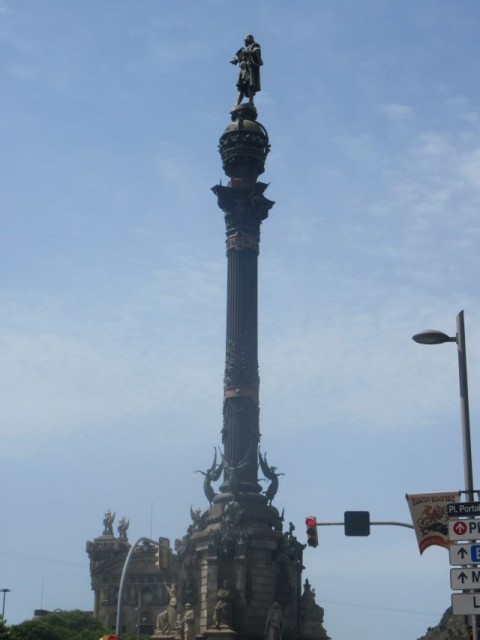 La Rambla is a fun street full of surprises, from theats and museums, to old buildings and many vendors and eateries.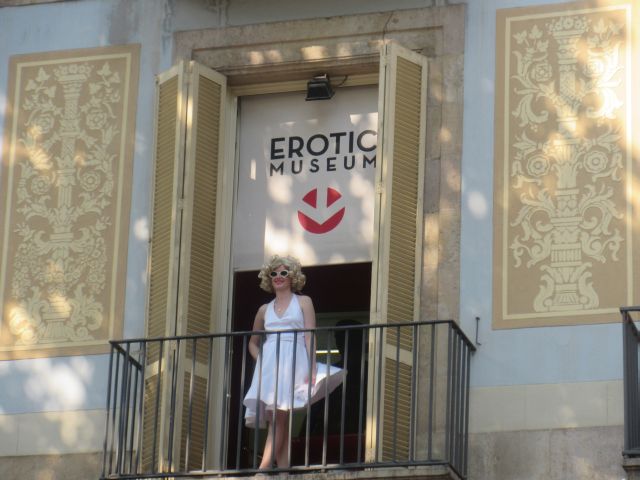 In La Rambla you can also visit the Museum above, where Marilyn is always ready to give you  a tour!
 Almost Arrested
During our stay in Barcelona we were anchored off the beach just outside Porto Olimpico . On our second day of visiting Barcelona, we came home to another adventure.
As we started to weight anchor to move somewhere else,  we were told to STOP. We were surrounded by 3 police boats (the other 2 didn't speak any English, they were frightened by the Canadian Flag) we started to wonder what crime had we committed??? We had been at that anchor for the last 2 nights without any trouble. They told us to go in to the Marina, tie up, bring all documents and have a chat.  Apparently a new law (as of 2 weeks prior) dictated that you cannot anchor within 500 metres of an entrance of any harbour in Barcelona.
To make the story short, we then had to pay for a night in the Marina, go to the harbour master's main office to discuss the matter. The trip to the Capitaneria office,  was another adventure itself. Best way to get there, would be a taxi. Gave driver address. 2 minutes later he turned the wrong direction. We pointed it out. We knew more or less where we were going..He looked and confirmed address and told us he did not know the area well enough to take us there because it is a very big ship terminal and very confusing. We waved another taxi, only to be told pretty much same thing. Ok…next! The third driver took us there. After asking many times for directions within the terminal, with ships leaving and arriving to and from all over the world, he made sure we made it to the door.
We got to the office and were attended by a nice friendly man. To my surprise in an international place like this he only spoke Spanish. I asked if he spoke English, he said " No, but we would understand each other" because I had Portuguese passport. For many of you that "don't know", we speak Portuguese in Portugal, not Spanish.  He was very nice, and we did understand each other. At least enough to tell him  that we had been their 2 days and 2 nights and with much daily police rounds and they never said anything to us. We would have moved. He said that "police maybe did not know the new law" How are we supposed to know? He then said we had a really good argument and needed our story in writing, before any decisions were made. I had a good feeling after that! At first I was a bit nervous having to do all this in my Portinhol, with so much lost in translation. I could loose my case! LOL.
I told him how much we had enjoyed his city and would love to leave on a good note . He gave me same nice smile with a grin,(could only be about my Portinhol)
We came home and sent email. Along with a photo and coordinates of where we were anchored, safely away from entrances, beach and swimmers. At 7 pm we received  a letter stating we were free to go and no penalties.
We decided to stay another day, cause day was getting on and we got to spend another day in Barcelona. What a treat it that was…we got to visit the old town of Barceloneta built in the 18th century. Beautiful old neighbourhood and a most beautiful Cathedral. We also indulged in a a nice lunch buffet at a Lebanese restaurant  with a Bonus: great internet connection, for a change!
We said Adios to Barcelona, for a night passage. As we sailed by the big commercial port , there were at least 7 cruise ships inside.
Ibiza and South
We did a 24 hour passage to Ibiza. This time we headed straight to beautiful island of Formentera, just a few miles South.
Caribbean like sand and turquoise waters in the beach Espalmador, Formentera. Spending the night here sure is a plus: deserted evening and mornings. There is only a restaurant ashore. Just an amazing place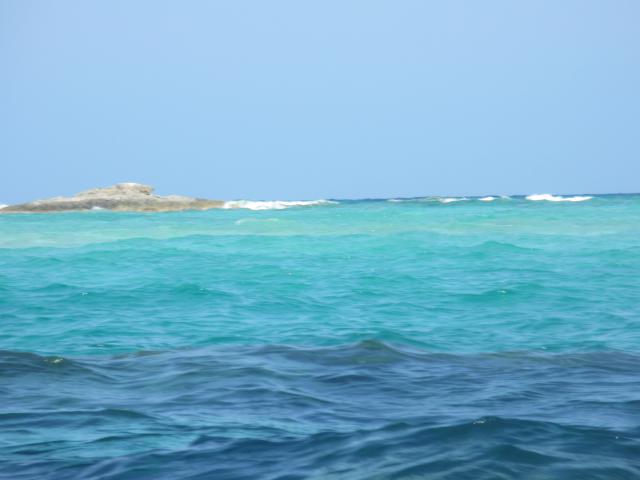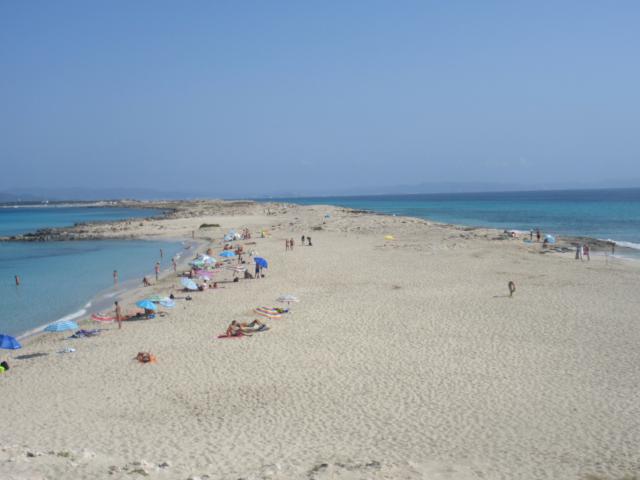 With the weather being in our favour, we found a few nice calm anchorages along the coast where we spent some nice evenings.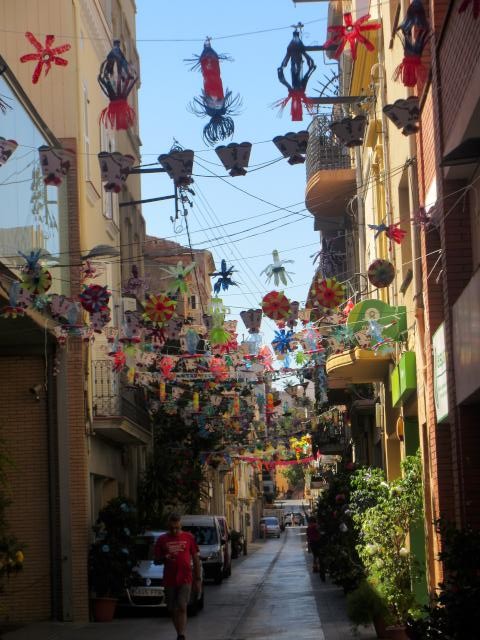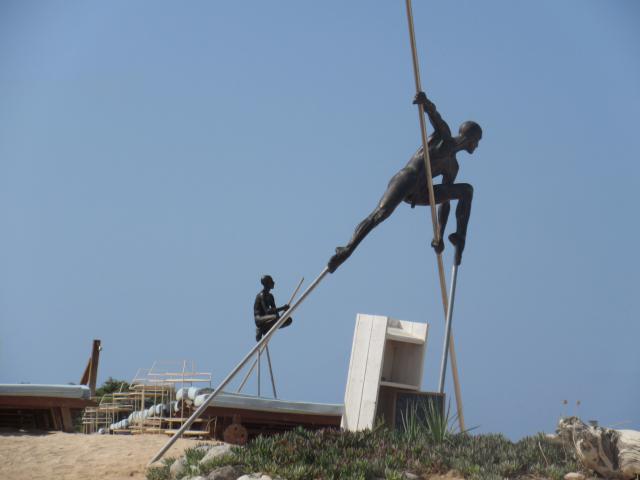 Nice anchorage here by the big rock in Calp, just before the big Resort Benadorm popular with the Brits and next is the the city of Alicante.
Our next stop is Alicante. Nice city with beautiful promenade. We were joined here by Noel's sister Mitzi and husband David for 10 days.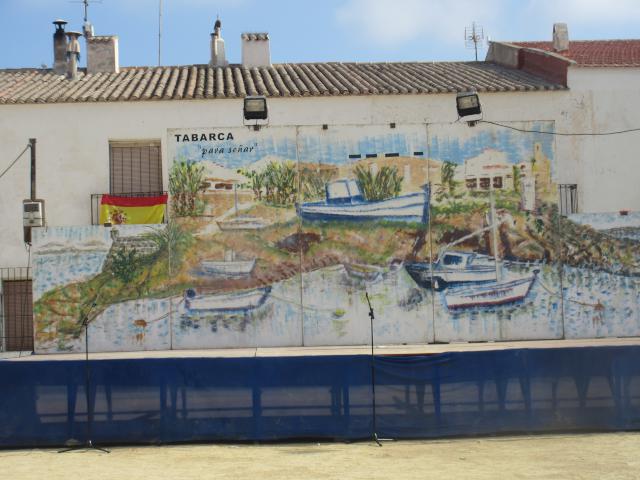 We sailed over and explored this small island of Tabarca near Alicante, for a couple of days. We had one of the best snorkeling in the Med second to Ibiza.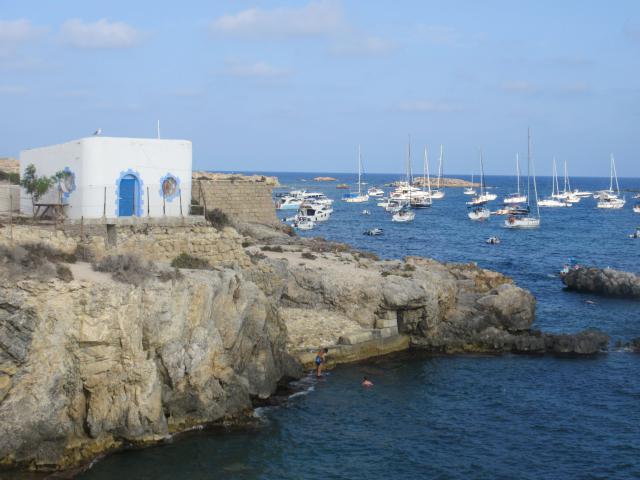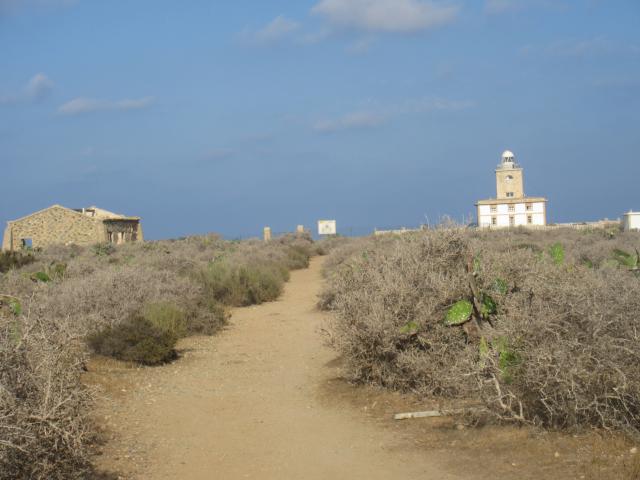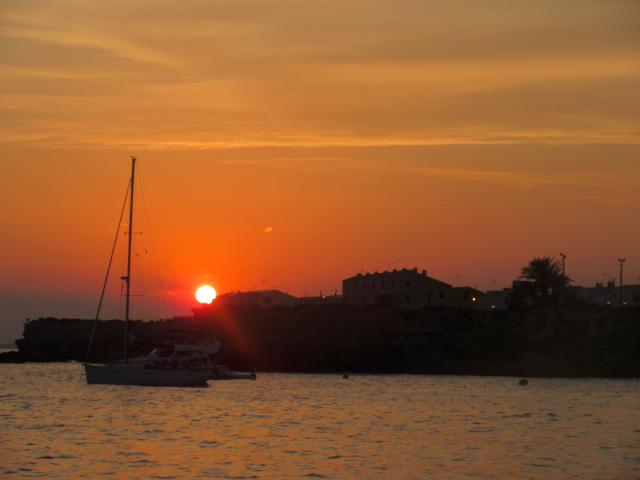 A short sail took us to Torrevieja. There we took a couple of day trips inland
After Torrevieja our family headed back to England and we set off en route to Gibraltar and then Portugal.
It was hard to choose photos to share, there are so many. I hope you all enjoyed these.
It has been some updates since then. This was the catching up one in Barcelona.
Next blog post will by Noel on the bottom of the boat. Its gonna be good! Stay tuned.
Just a quick update though: We have finished that job and at this moment we are finally on the train to my hometown for a real holiday!
One Response to "Beautiful Barcelona and stories to tell…"