Current Location:
Kotor, Montenegro
Current Position: 42 25.44 N 018 45.93 E
Click to view map.
Distance sailed since last post:
77 nautical miles
.
View the map of our voyage track here
When I say bombed, I mean literally bombed. We have been in Montenegro for over 10 days so far. So what are our impressions?
We love the countryside. The Kotor Bay is a huge fjord-like natural harbour with three butterfly wings joined together. It is quite dramatic and we have had some great hikes to the top of the ridges. Unfortunately the weather has been far from ideal, with clouds, rain, and thunderstorms for over half of the time.
As with Croatia, the people are friendly. They also seem less money-grabbing than Croatia. The overall prices are cheaper too. And we can fill up with duty-free diesel when we check out next Tuesday! However, the cruising permit is quite expensive, especially if your boat is over 12m long. Fortunately, our Canadian papers show us as just 11.68m, so we paid the cheaper rate: only 90 euro for a month, instead of 125 euro for a week! So that was a bonus 🙂
But the water is COLD. That's not just Cold with a capital C, but COLD in all uppercase! At Kotor there is a huge river thundering down the mountain pouring cold water into the bay. The result is 16 deg C water. Way too cold for us! Today we are back near the entrance to the bay, and the water is back up to 24 deg, which is at least swimmable.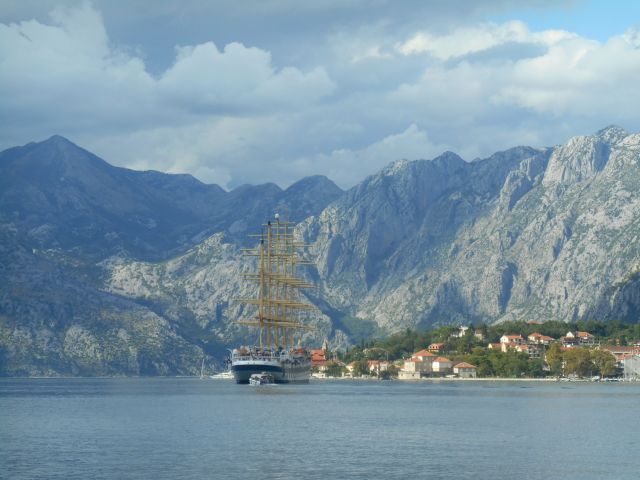 Kotor town is beautiful. Very much like Dubrovnik – a crowded (with buildings) medieval town with a big wall around it and halfway up the mountain (rather like Ston), but much less crowded with people. We stocked up on some medications, at very cheap prices (Croatia is expensive), and I also got my computer glasses copied so that I have a spare set.
We also rented a car for a day to go visit two of Montenegro's five national parks. Great day out, and even did a boat ride down the river to the Skadar lake: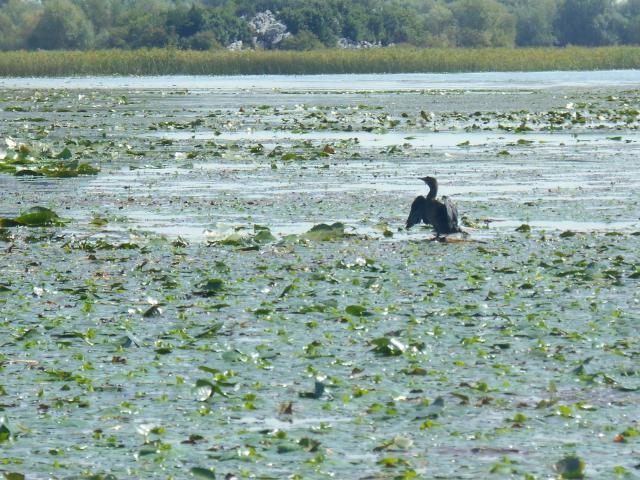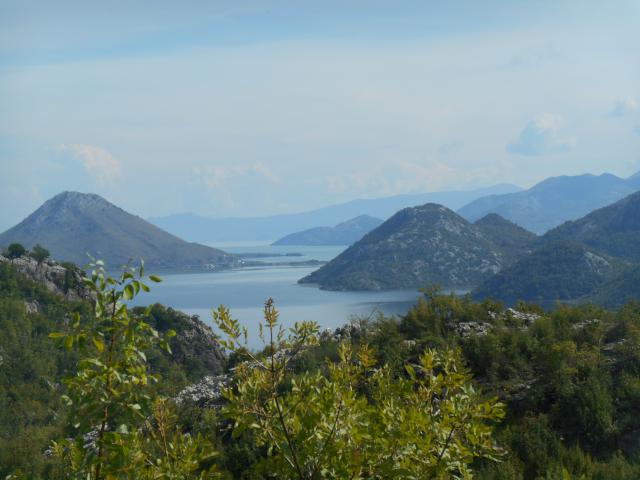 We also drove up the mountain at Lovcen, which gave fantastic views right across Kotor, Tivat, and the Adriatic.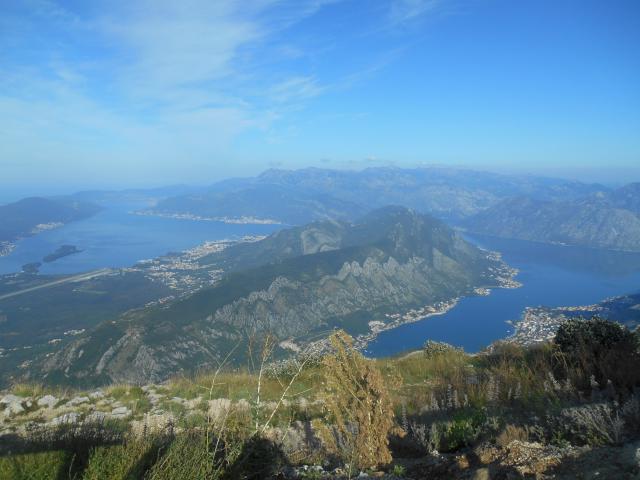 The return trip was via the shore, driving past Sv. Stefan, a pretty peninsula somewhat similar to Primosten and Rovinj.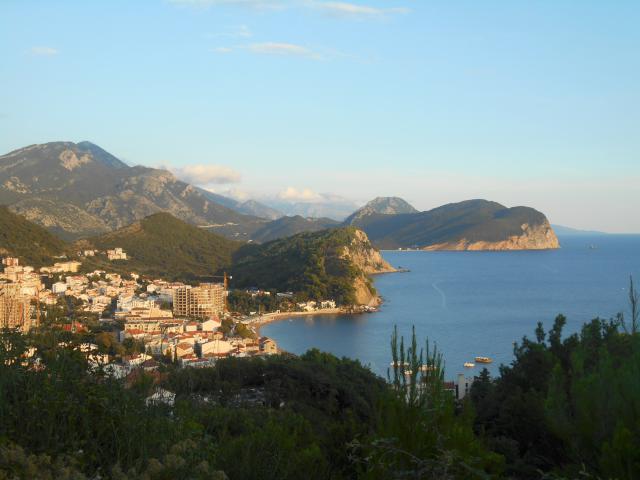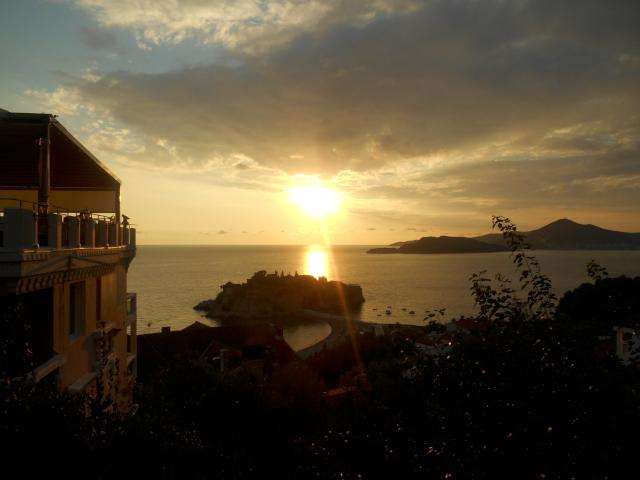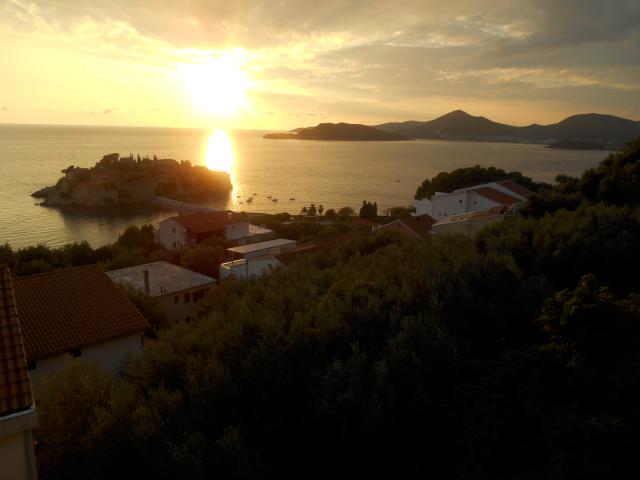 But what about these bombed hotels? Much more so than Croatia, the land is littered with houses, hotels and other buildings that were destroyed during the war 20 years ago and have never been rebuilt. So sad that people love to fight and destroy so much.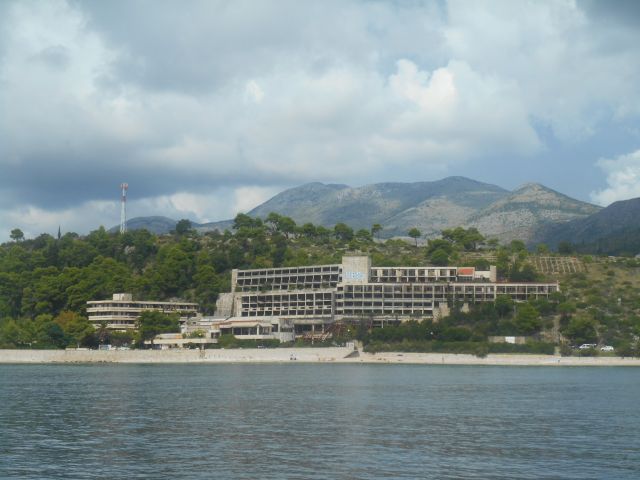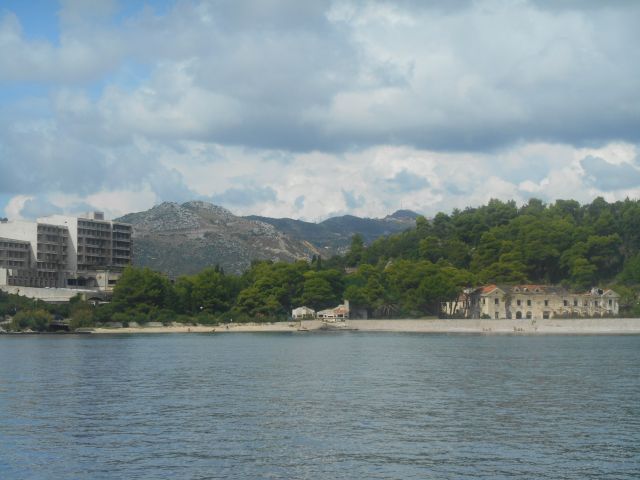 I was hoping that I would be able to import the new Lithium batteries here, but it still proves to be too complicated and not much of a tax saving, so we will limp along until we are at the Crotone winter haulout. What is the problem? Well, our house batteries died a couple of months ago, so now we can basically only run things like fridges and computers during the daytime when we have solar. At night we can just about manage our anchor lights and interior lights – though the battery voltage does go down to 10.5v.
On Tuesday we will be checking out of here and crossing over to Italy. First we get some duty free fuel. Then it looks like it is going to be quite a fast and windy crossing to Brindisi.We were hoping to go farther north, eg to Vieste, but it seems the wind is going to be from the north, so heading to Brindisi is easier.
We will then amble  around the bottom and into Crotone. We are booked in to haul out there, and we will leave Life Part 2 on the hard for the winter, so that she can get a good dry out. We are also thinking of putting Coppercoat on the bottom, having seen a good result on two boats so far. The key seems to be getting the application done right – ie lots of thin smooth coats. We shall see.
Anyway, that is a quick update. Will try to say more when we are in Italy!