Current Location:
Saint Florent, Corsica
Current Position: 42 40.76 N 009 17.58 E
Click to view map.
Distance sailed since last post:
73 nautical miles
.
View the map of our voyage track here
I was looking forward to arriving in Corsica – and, unlike St. Lucia, it hasn't failed to live up to expectations.
Still unspoilt, it is rugged, beautiful and, of course, French. Which means cheeses!
Ahh! First visit to the supermarket and we see rows and rows of cheeses. I loaded up. Then on the next visit I loaded up again.
In between the visits to load up on cheeses, we also sailed around most of the island. Our arrival was on the west coast. But a Mistral was on its way, so we quickly sailed the Bonifaccio strait downwind in a Force 7 and headed around to the East coast where we found some beautiful beaches and some great windsurfing.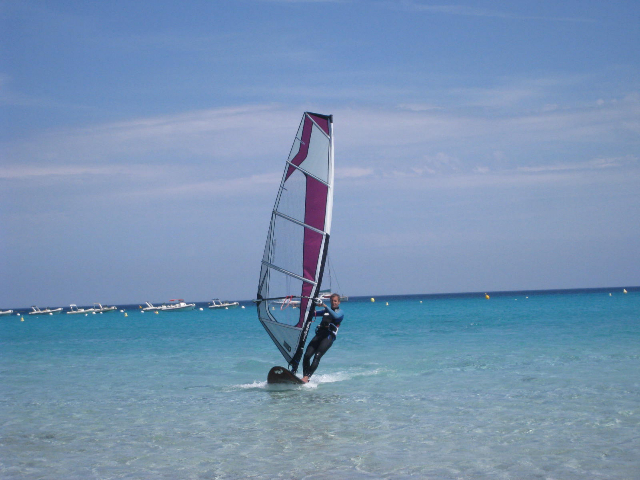 One of them, San Ciprianu, has a Club Med which, presumably, was the same one that I went to as a kid wich my family. At that time we snorkelled for sea urchins and my mum went waterskiing.  It is still unspoilt. And the water is still crystal clear.
Further up the Island we came to the ex-capital, Bastia, where our fuel tank for the dinghy was stolen. So that meant an extra half day there sorting that out. The compensation was another supermarket with yet more cheeses.
We continued north around the Cap Corse. Got in some snuba diving (a cross between snorkeling and scuba, with a compressor in the dinghy that supplies air down the hoses). It worked well, so we are looking forward to some epic diving in Calvi in a few days.
Centuri was a beautiful little harbour.
We also did a 21km hike in Giottani, I tiny bay that we had all to ourselves. Again fantastic vews across the bay from high up.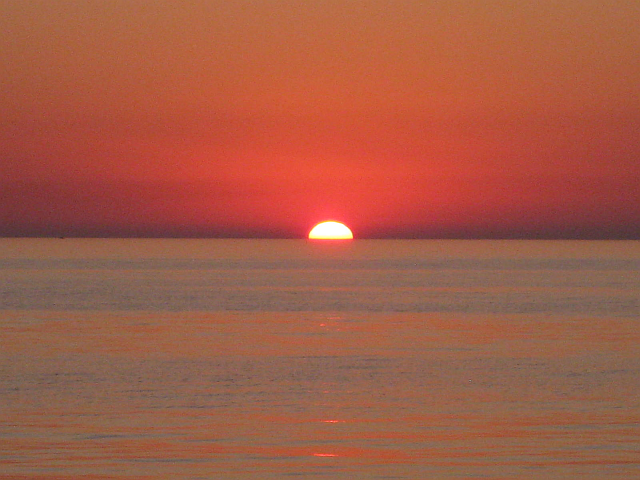 Now we are in St Florent. A bigger town, but still unspoilt.
Next stop is Calvi where there is a Jazz festival happening. Fortunatly no mistral's in the forecast, so we will be able to enjoy the spectacular west coast.
Will keep you updated. BTW, we added a whole bunch of pictures to the picture gallery.
It doesn't get any better than this!
One Response to "Corsica – Isle of Beauty"