Current Location:
Cartagena, Murcia, Spain
Current Position: 37 35.78 N 000 58.79 W
Click to view map.
Distance sailed since last post:
112 nautical miles
.
View the map of our voyage track here
Stainless steel rigging is subject to crevice corrosion. The problem with that is that you cannot see it until it actually breaks. Then it is often too late.
For that reason it is recommended that the rigging be routinely replaced every 8 – 10 years.
Ours is at that 10 year mark, so we are in the process of replacing it. And just as well too!  Look what we found when we took down the old shrouds: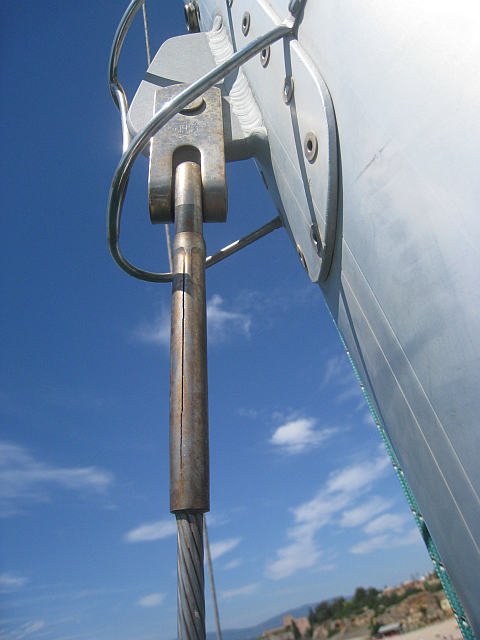 See that nice crack in the swaging? When we actually took the shroud down, we could see that already the wire cable had pulled out about 3mm. Just as well that as soon as we saw that we doubled up and used the spinnaker halyard as a second shroud – and we also avoided sailing on starboard tack.
We have now replaced it with some nice new Dynex Dux rope rigging.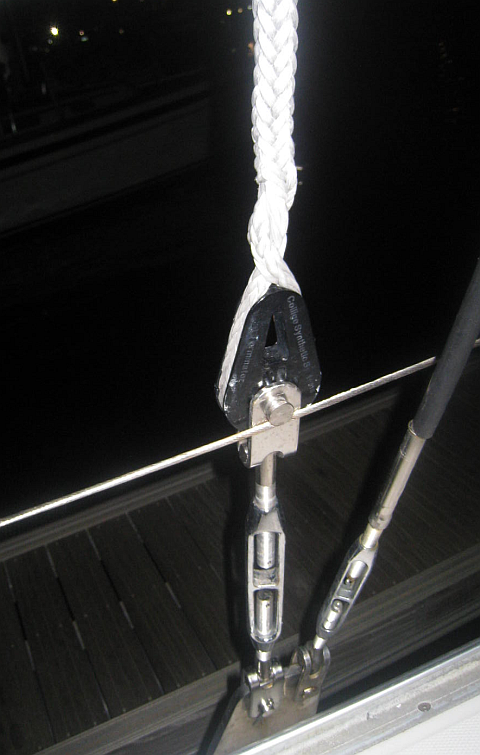 But that wasn't all…
Today we took down the forestay and jib furler in order to get the wire inside that replaced.
And look what we found at the top of that: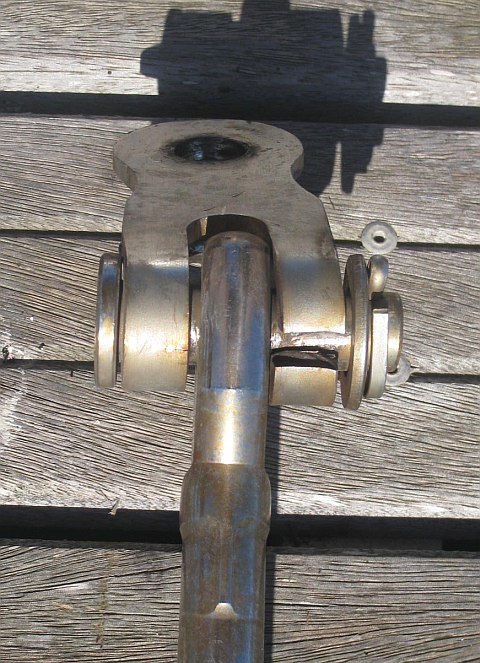 As you can see, the bracket holding up the forestay is completely broken on one side, and already cracking on the other! Another very close call. I think a few more sails in some strong winds and that would have given up the ghosts.
So, I am glad that we had the replacement schedule in place. Remember, at the time we started to plan for doing the replacements, neither of these cracks were visible.
In fact, that is one of the reasons I am switching to the Dynex rigging: at least all the damage to that occurs on the outside, where you can see it, rather than on the inside where you can't until it is (probably) too late.
2 Responses to "This Is Why You Replace Your Rigging Every 8 – 10 years."