StormCarib: Caribbean Hurricane Network – Useful local reports from all the Caribbean Islands with and emphasis on forecasting and tracking tropical storms and hurricanes. Also has some very interesting archives on historical hurricane frequences and tracks.
StormPulse – A fantastic site that shows all the active storms along with their predicted paths.
National Hurricane Center – the horse's mouth for hurricane and storm forecasts and advisories. Also some useful graphic tools showing predicted wind strength probabilities. The Tropical Weather Discussion and Offshore Waters Forecast are perhaps the most important on a daily basis.
Ocean Prediction Center – for cross Atlantic (and Pacific) weather charts and synopsis etc.
Climatology of Global Ocean Winds – average historical winds for all the world's oceans. Good for cruise planning.
Saildocs – receive free GRIB files by email, and use their free GRIB viewer, Viewfax. However, I have had problems installing Viewfax, so instead I use Zygrib, available free from  zygrib.org which will automatically download grib files if you have an internet connection – or will read files you have downloaded separately. I used to use Ugrib, but they have a registration requirement which no longer seems to work properly.
Live Weather Reports. Another free service that will send you the latest weather and sea state reports from ships within 300 nm of your current position. Just send an email with your current position, and receive the weather report back.
PassageWeather.com also provides online grib display, plust wave heights and some other useful graphics.
Frank Singleton's Weather Pages – Very informative. Frank is an ex UK Met office meteorologist and now a live-aboard cruiser. His site has loads of information about weather, how to read weather reports, what makes the weather etc, and sources from which to get reports and forecasts.
NAVTEX: for frequencies and schedules see Frank's Navtex Schedules page and also WORLDWIDE LW Navtex Broadcasts
Weather Underground – whole host of global  information: weather reports, storm watches, tutorials, etc
Cruisers Forum has a thread devoted to marine forecasting. Very interesting.
24 hr Forecast Synopsis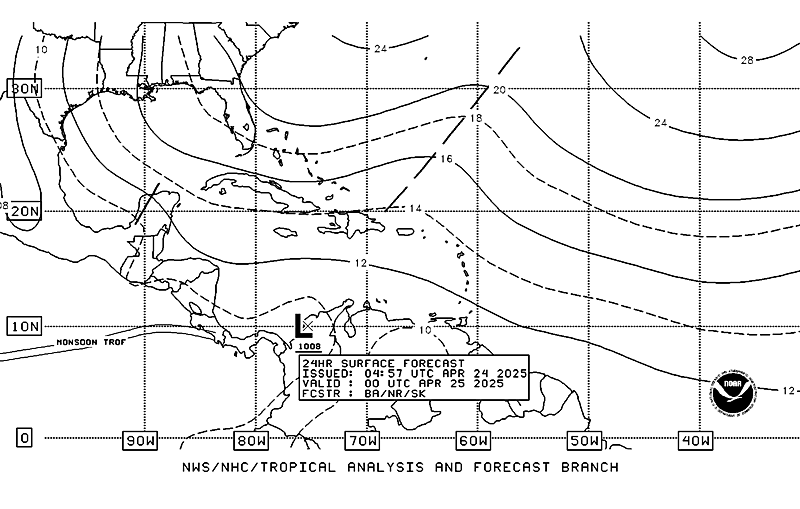 48 hr Forecast Synopsis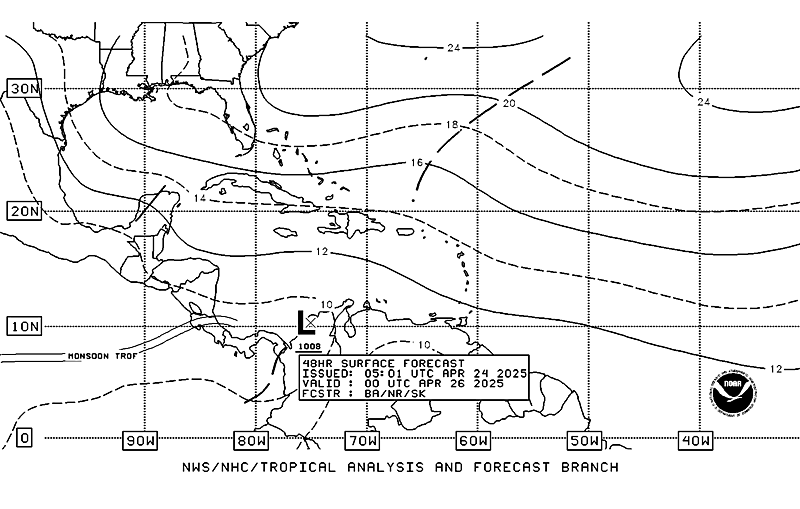 72 hr Forecast Synopsis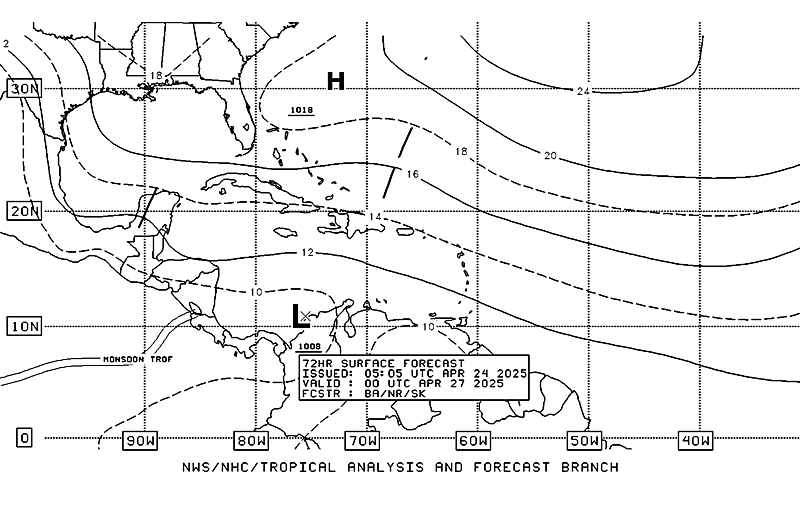 WORLDWIDE
LW Navtex Broadcasts