Current Location:
Case Pilote, Martinique
Current Position: 14 38.48 N 061 8.41 W
Click to view map.
Distance sailed since last post:
114 nautical miles
.
View the map of our voyage track here
Well, here we are still sitting in Martinique! Ceu has been to Canada and back to see the grandchildren. Now my sister, Mitzi, and her husband David are visiting for two weeks. And I have been busy doing some website programming. So not a lot of sailing going on. However, we did enjoy the big carnival here.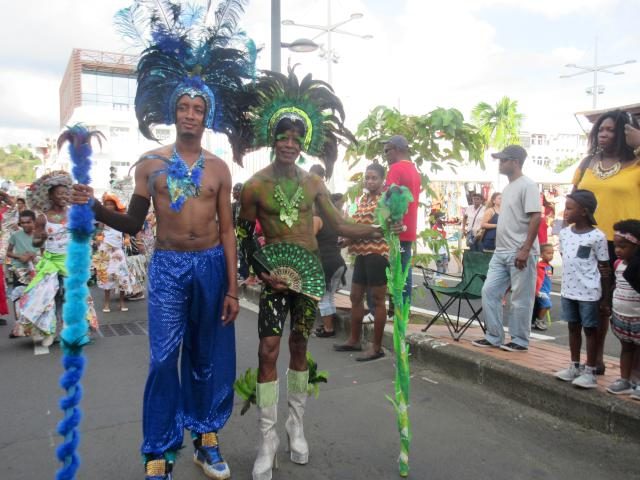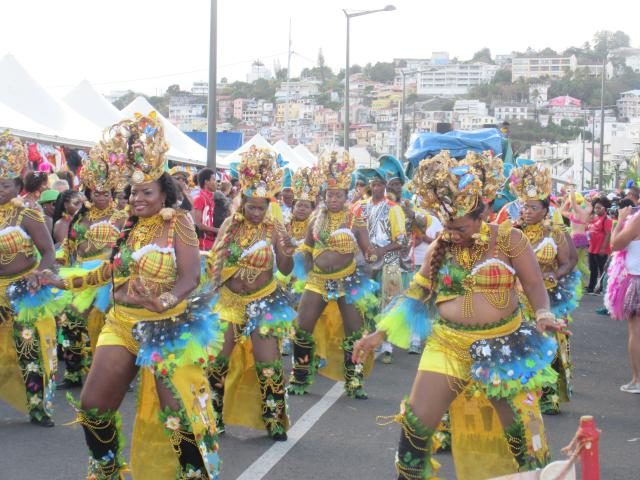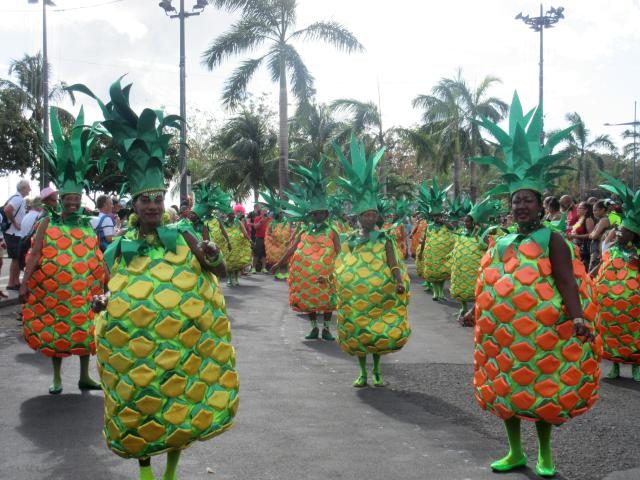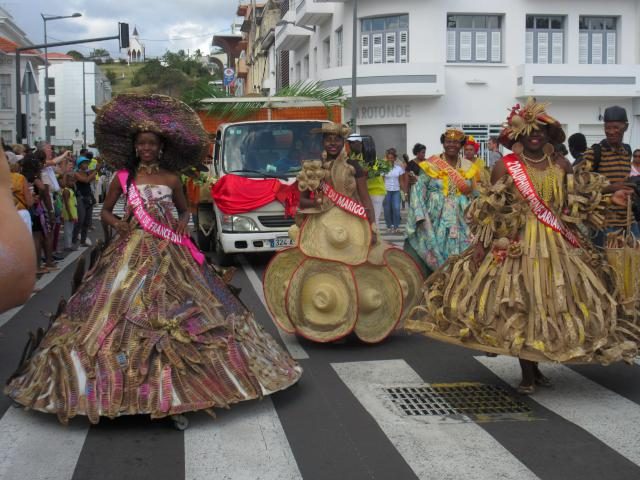 As for our crossing, the question everyone asks is 'How was your crossing?'
As you can see from our daily satellite updates, there is not a lot to say about that either! The wind was steady trade winds the whole way. It started off with a good force 5, and gradually dropped to force 4 as we went west. We did motor twice: once for an hour to clear the wind shadow of Brava, right at the beginning. And then again for about 3 hours when the wind vanished about two thirds of the way along. Then it picked up again, we put up the spinnaker, and didn't touch anything until we reached Barbados.
But we did catch some fish, and just to make you all jealous, here are some pictures.