Current Location:
Milos, Greece
Current Position: 36 43.37 N 024 26.45 E
Click to view map.
Distance sailed since last post:
53 nautical miles
.
View the map of our voyage track here
Long long overdue.
Here is the update from when we left Finike end of Nov 2013 to returning again in March from Canada, Portugal and England. In that order!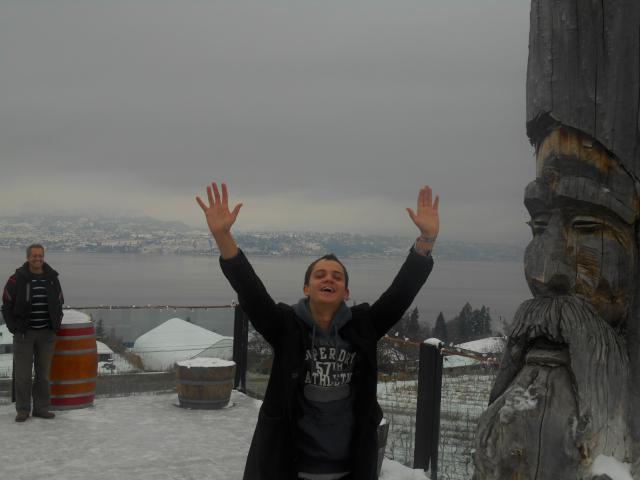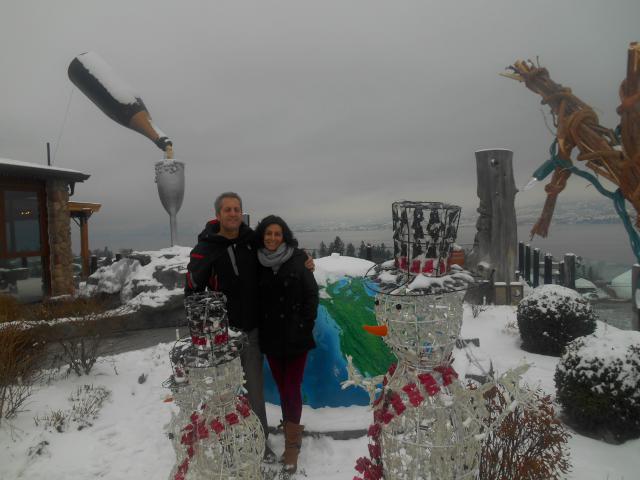 We celebrated the Winter months with much fun, friends and family. Christmas and Birthdays, Valentines and Snow…….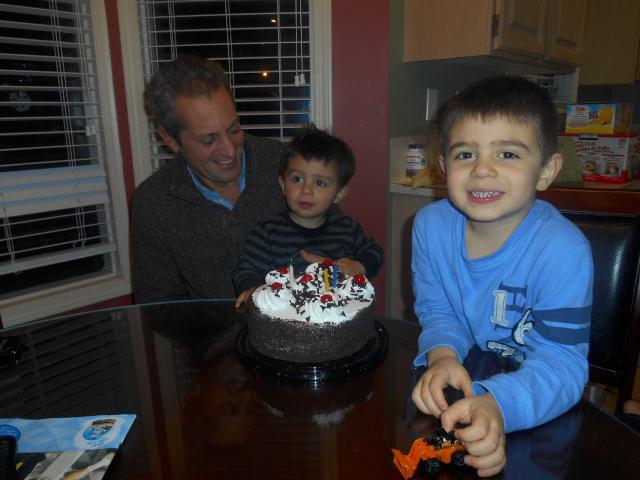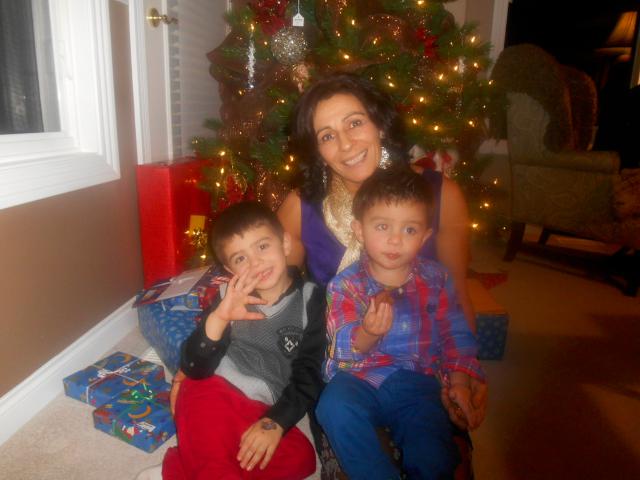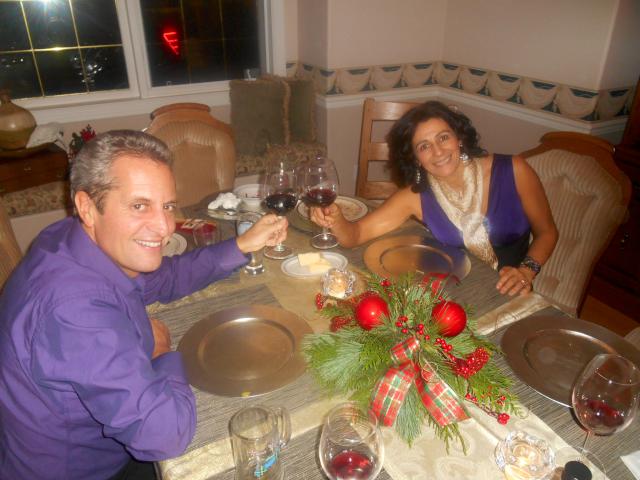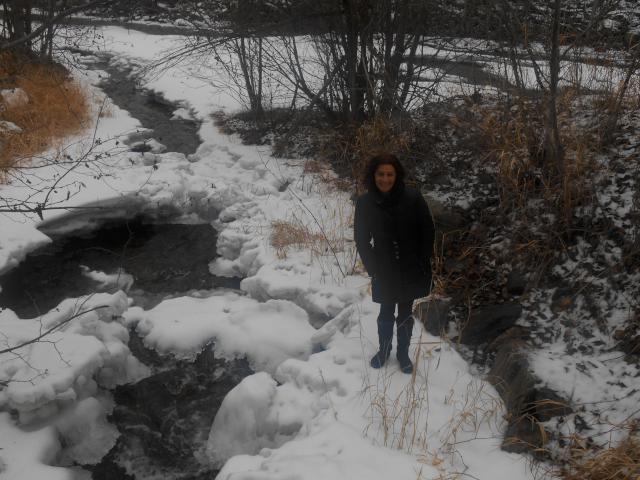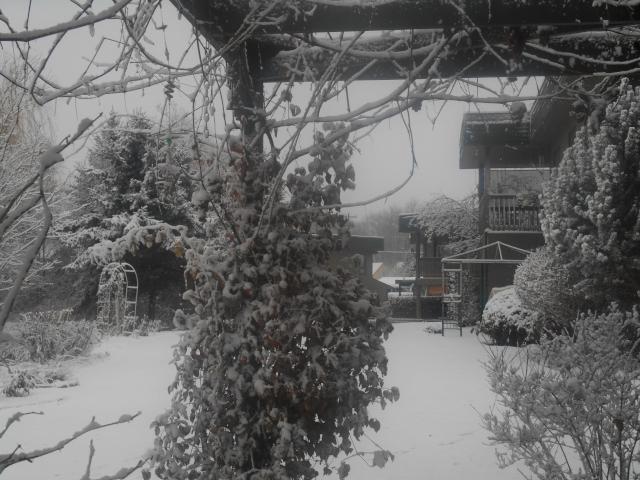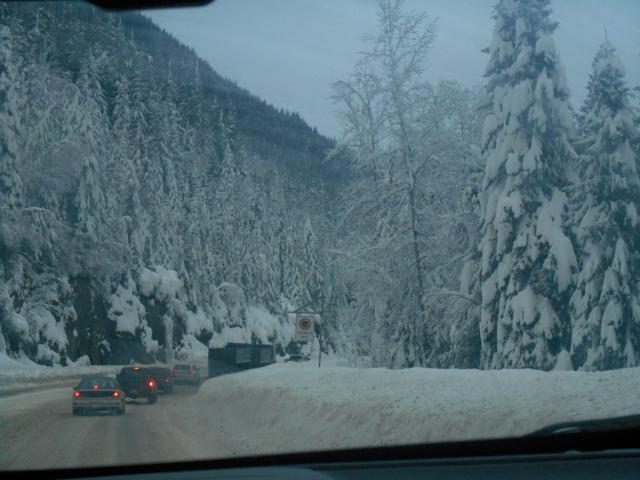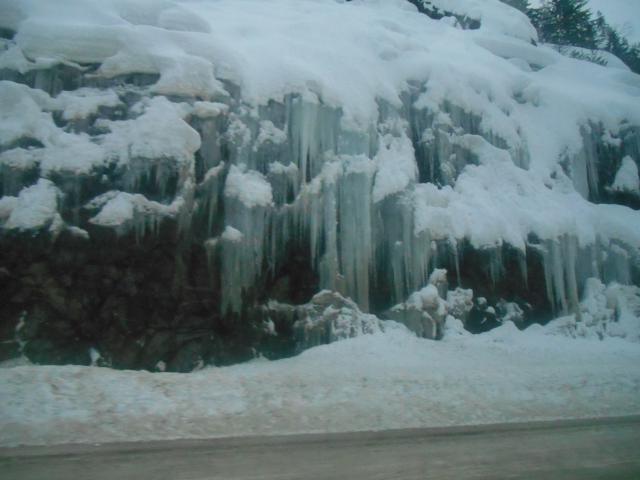 I know that most foreigners think that this what Canada is all about!!!
Above typical road conditions driving through the Rockies. We were on the way to Edmonton, Alberta.
We actually did have a very mild Winter where we live in BC. Not very cold and barely any snow to make a snowmen with the kids.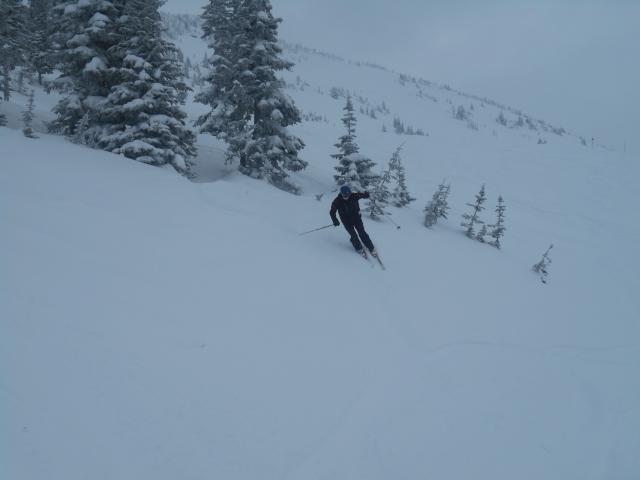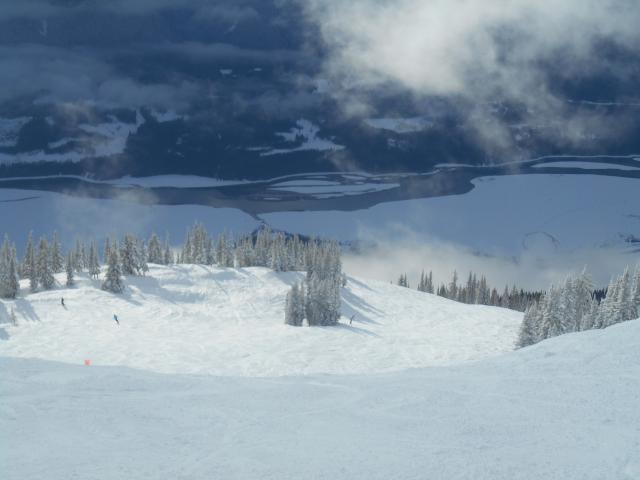 It was a great and early start Ski Season. This is the great Revelstoke ski Resort
And more family fun in Kelowna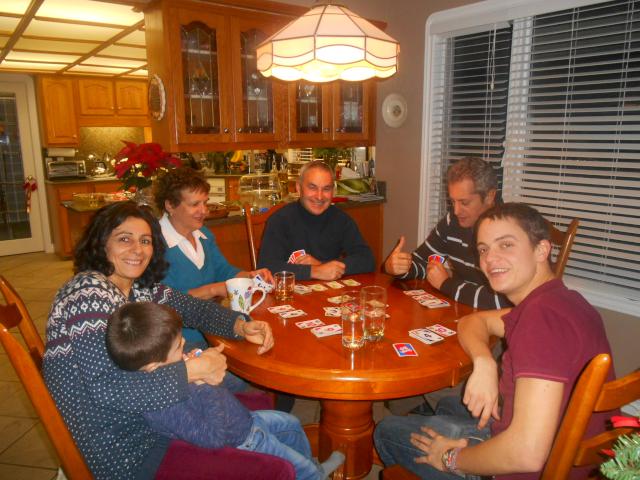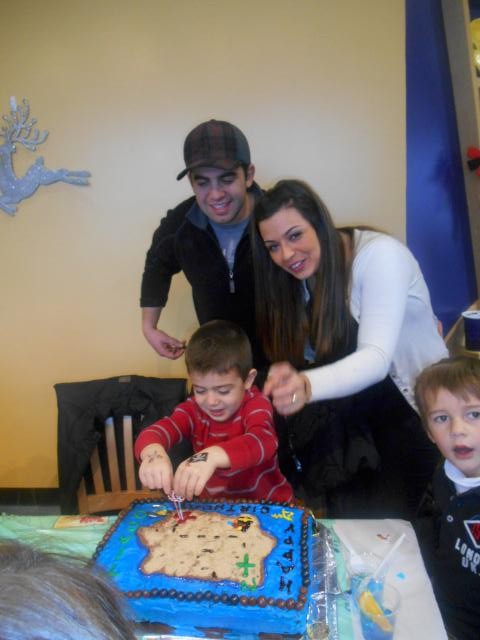 My Grandson celebrating his 4th Birthday. It was sure hard to leave them behind!
We left Canada end of February to Portugal where all 7 of us siblings got together to celebrate my Mom's 80th birthday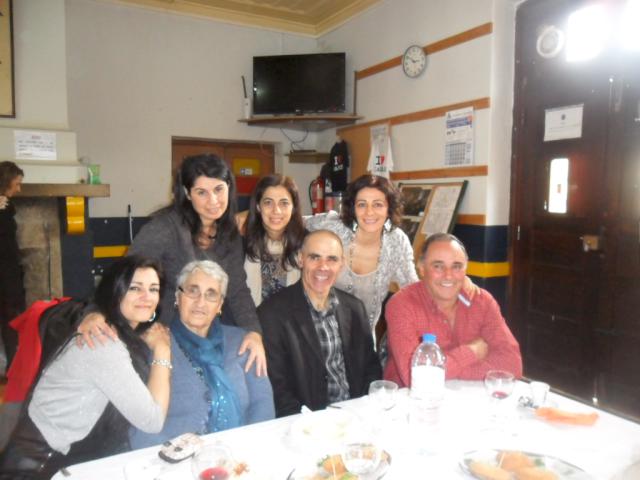 Sisters….celebrating Woman's Day in my hometown, the small village of Casegas where a dozen men cooked and served a big dinner for 60 great ladies. Included a concert with beautifully chosen pieces for us women. They also surprised us when they played "O xaile de minha Mae" the famous fado song.
Also the theme was the Xaile, which means "scarf" and we all had to wear one for the night. They had a prize for the nicest, most typical, which at the end of the night the prize went to a 97 year old, who was still out partying with us! It was so much fun!  In Portugal Woman's Day is very much celebrated throught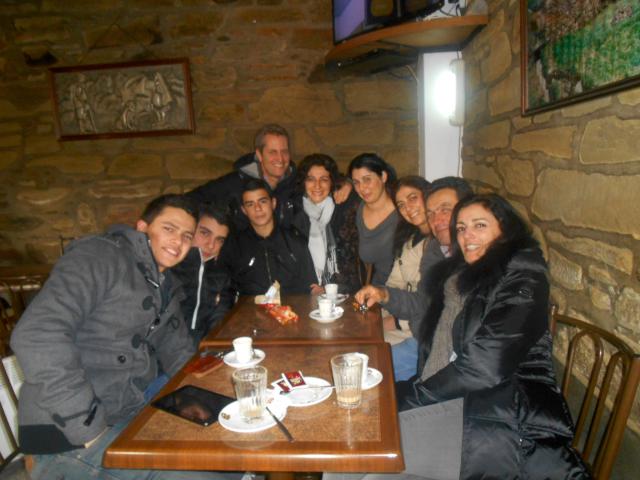 More family fun in Portugal…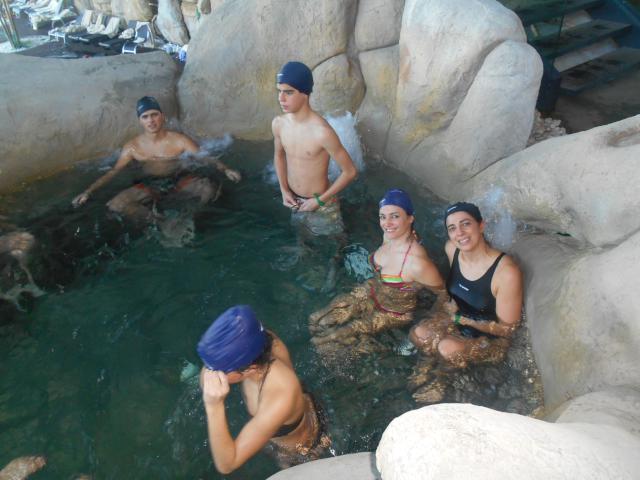 We took a day trip to the beautiful pools and Spa near our hometown. It is built onto the rocks in a beautiful valley. It has many different saunas of different temperatures , indoor/outdoor pools jacuzys and waterfalls. It was busy with visitors form all over the country, including many Spanish.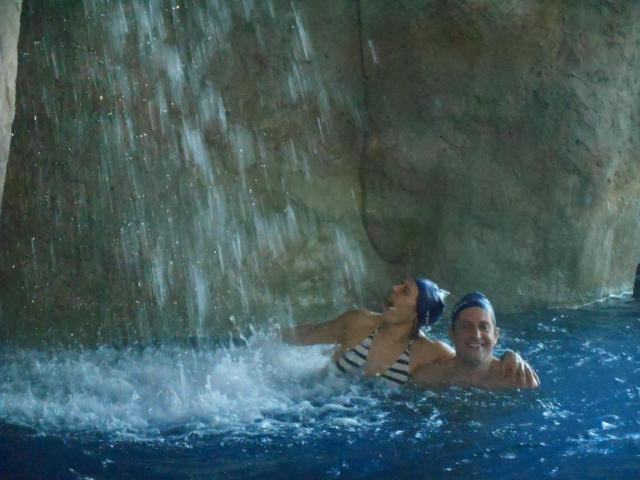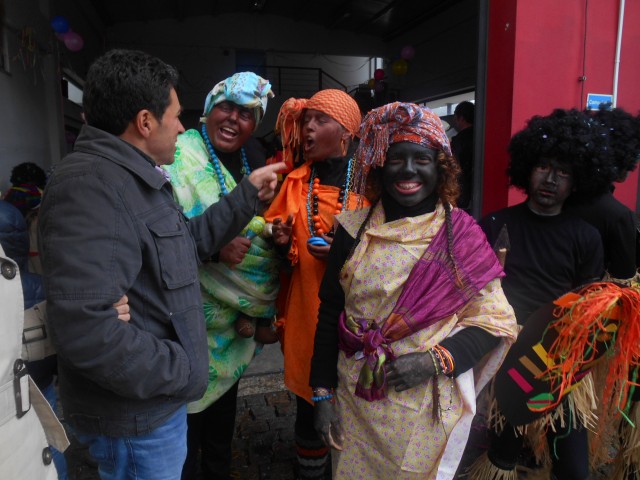 In our small Village we also celebrated Carnival. Here they are just getting ready for the Parade. The beautiful smile is my niece's. She is part of the boys and girls club and the theme this year was Multicultural. It was so much fun watching the town celebrating the different cultures.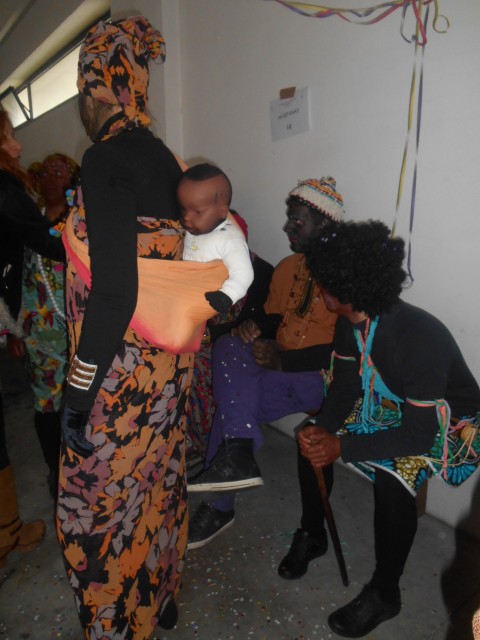 I love how they put the pantyhose over the doll's head!!! It's great!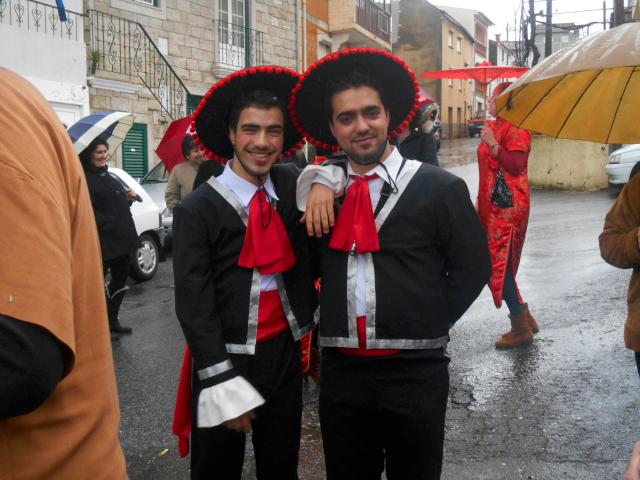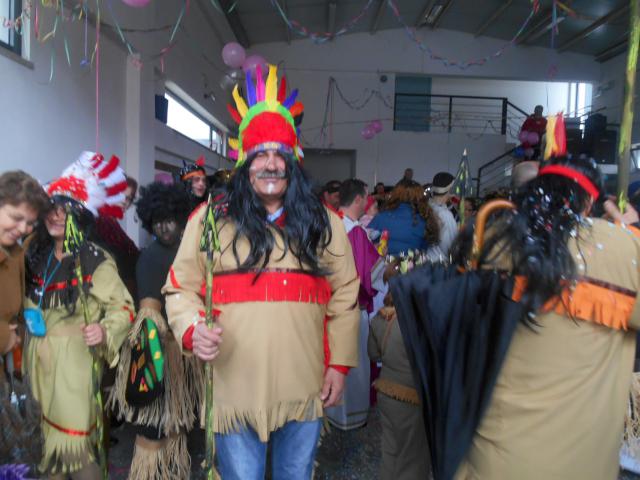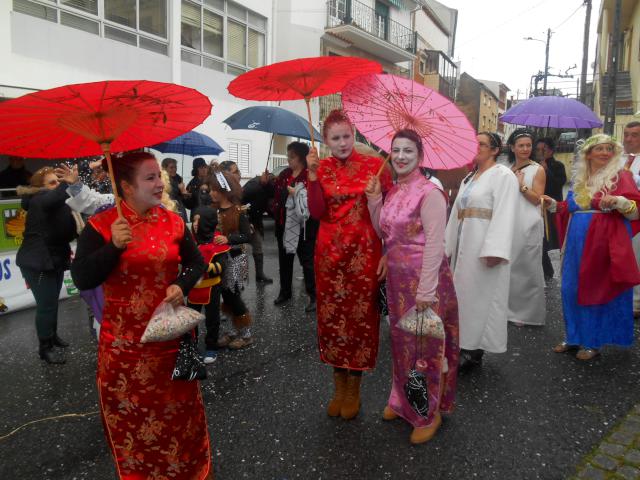 We left Portugal beginning of March and visited Noel's family in England.
We stayed at Noel's parents and Ben and Josh cane down from London for the weekend. We had fun there and we were also very lucky to have some nice sunny days there, after all the bad weather they had.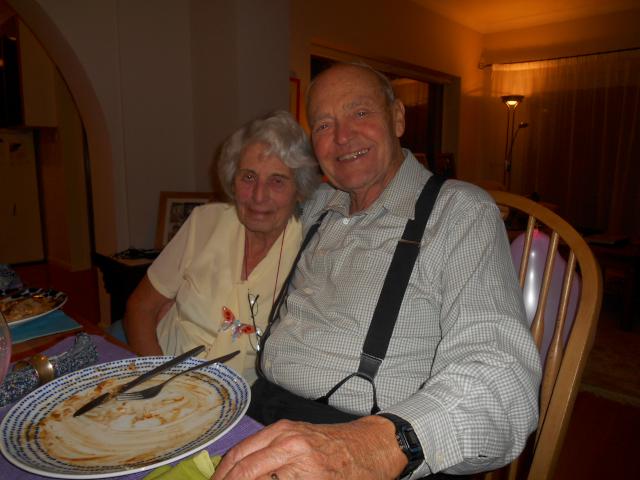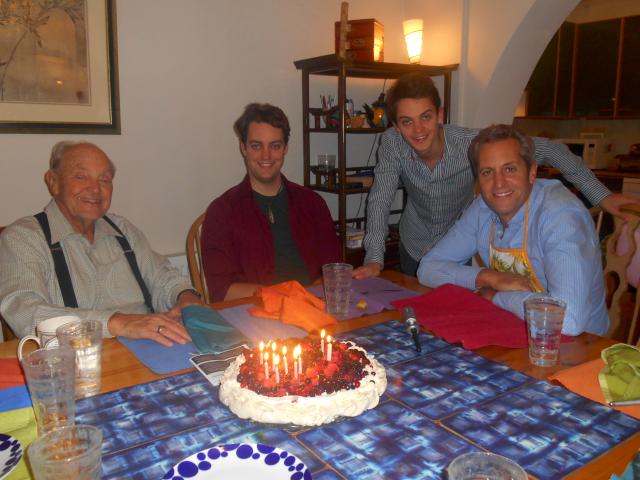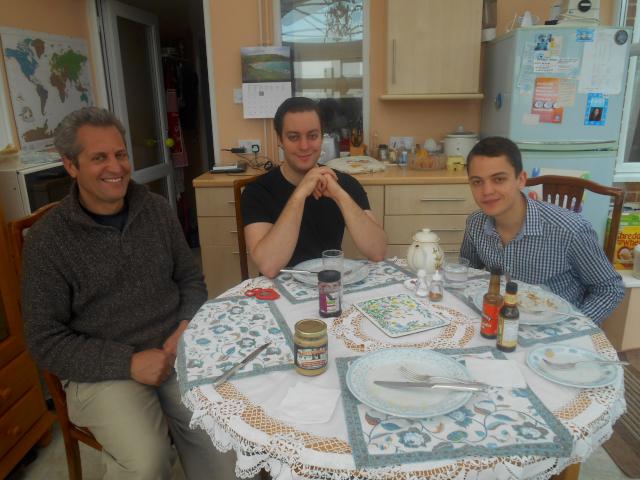 Mid March was time to finally get on that plane in London on our last leg to Life Part2.
Wow….Winter months went very quickly and Spring has Sprung.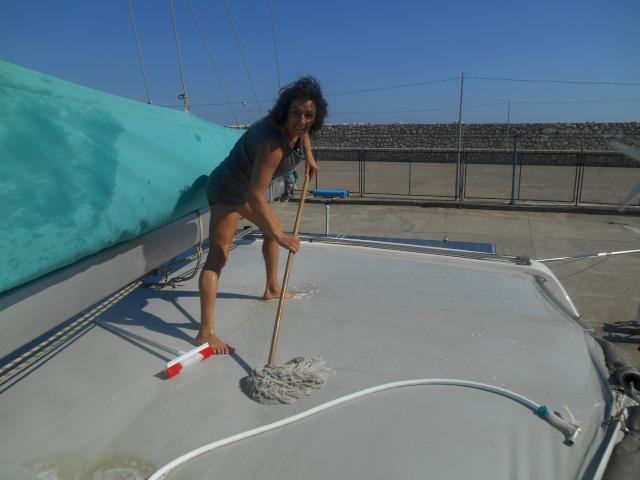 And guess what was waiting for us???!!  WORK
But it was very exciting. The home was so nice and tidy, everything was working on a flip of a button. Lots of cleaning but mostly on the outside. All the dust form all Winter. Lots of it was yellow pollen from the blossom of the orange trees.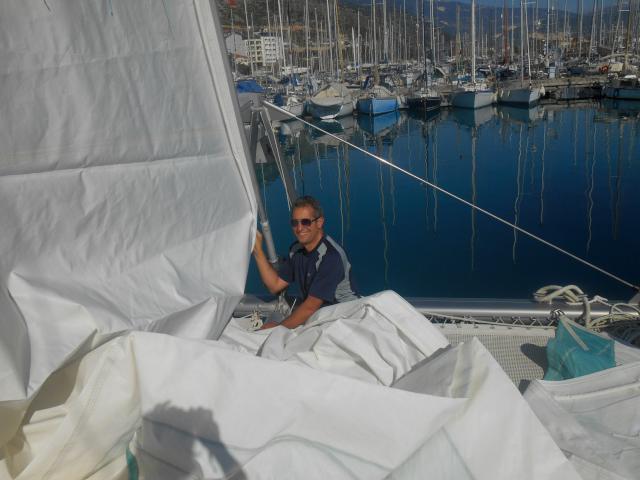 It was time to put the sails up. Here goes the jib! I am wintching it up while Noel guides it through the forestay. We had taken our sails down the past November before we went to Canada. We had them all re stitched.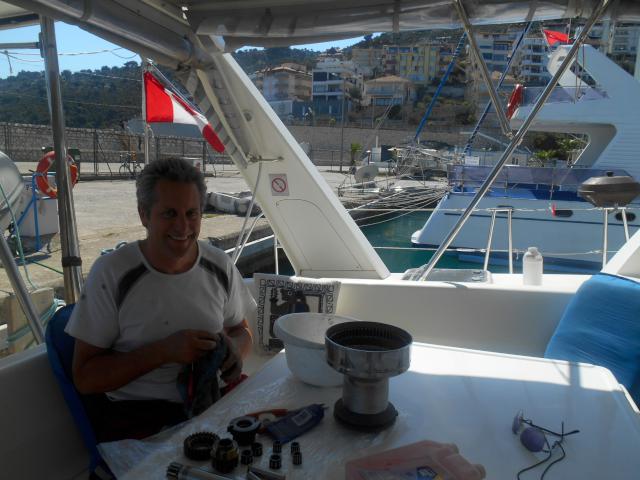 Noel also servicing the wintches. My place did not stay nice and tidy for very long!  I couldn't wait to leave the marina so I could have him stop working and mess it all up..lol
He did accomplish a lot though…. Did you read about our water generator he practically made on his own???? He was awake at night, dreaming it up going all over the stores in Kelowna collecting parts to his new device. One day while we were in Kelowna it was quite funny when he showed up at home late and all dirty after spending a whole afternoon at a car wreck looking for parts to practice with. Read his blog post on the water generator.
We took a break from work with many social events at the marina. So many wonderful people and always lots of activities, from games night ,movie night, pub night and darts, barbeques, waking groups,yoga and more!
We rented a car with another couple, Margaret and Wil and made a trip to the nearby towns with very interesting history and very popular with tourists.
Demre :  a Lycian town of Myra, home to St Nicholas
Bellow is our beloved Santa Claus, the 4th century Bishop of Myra. St Nicholas of Myra.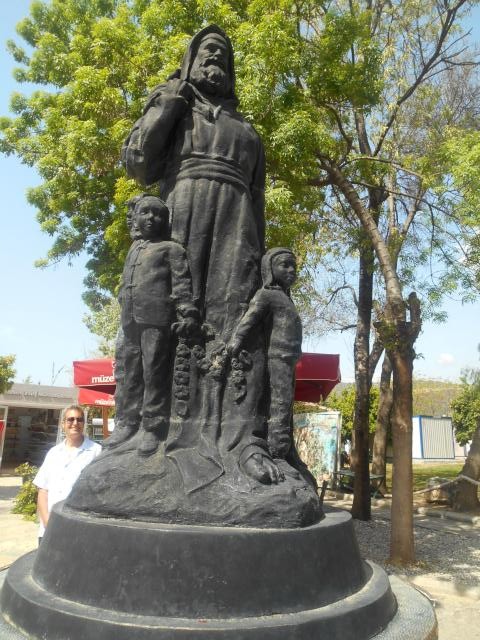 Legend has it that he'd drop small bags of gold coins down the chimneys of houses with poor girls who were old enough to marry, but had no dowry. Another story says he'd leave gold coins in the shoes of the poor who put them out for him. Sanctified for his good works, he became the patron saint of virgins, sailors and  children.
His church has some really nice still well preserved mosaics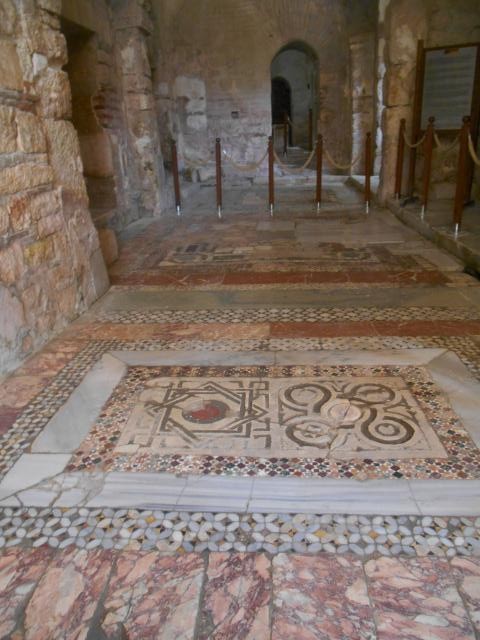 And beautiful frescoes..It was nice to see their faces were still there, unlike many in Turkey that were scratched off by the Muslims.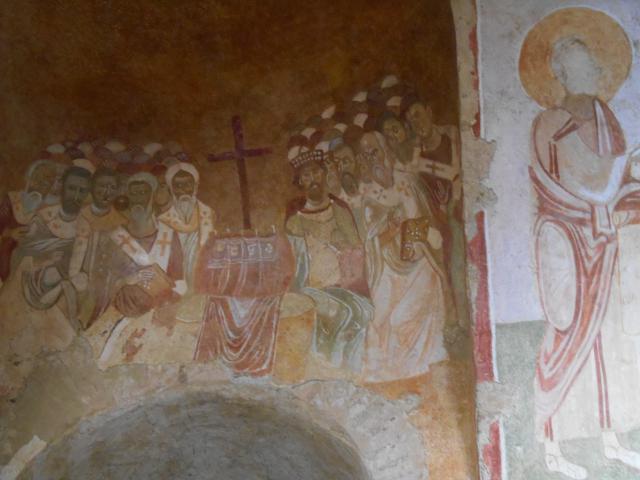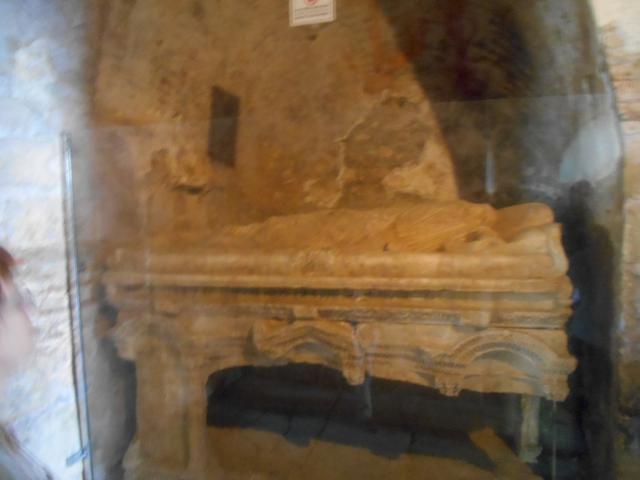 St Nicholas tomb inside the Church. St Nickolas was born around 300 and died around 350. Sometime in the 1800's a group of Italian merchants pushed past the monks and broke open the saint's sarcophagus. They stole the relics and took them to Bari, in Italy, where they were placed in a shrine in the cathedral.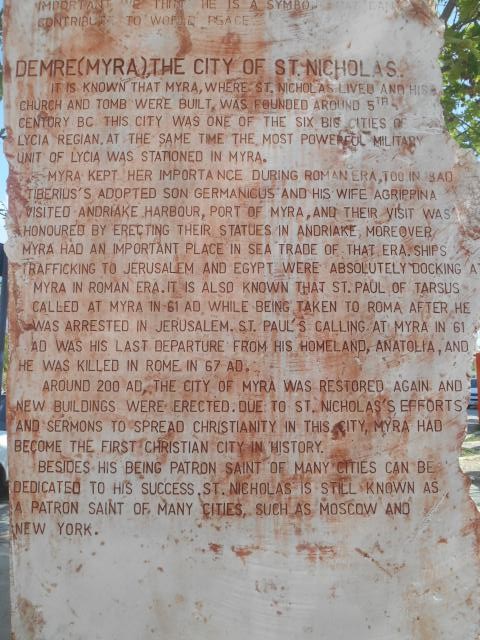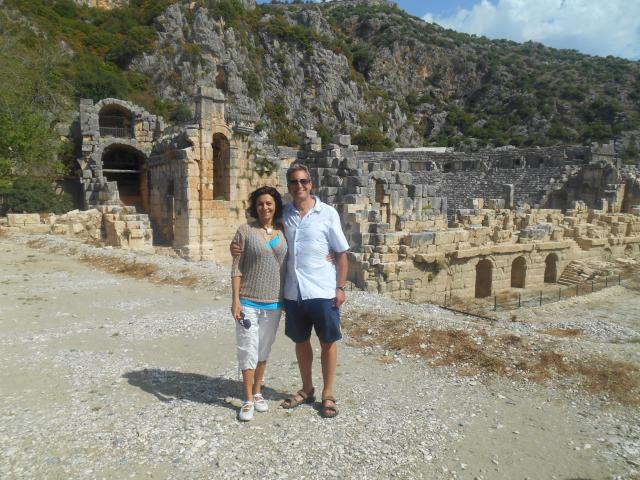 The ancient site of Myra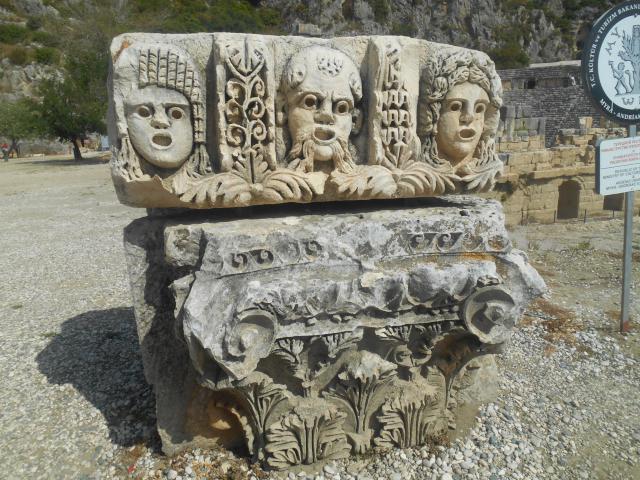 The many carved theatrical masks decorating the whole area of this ancient site.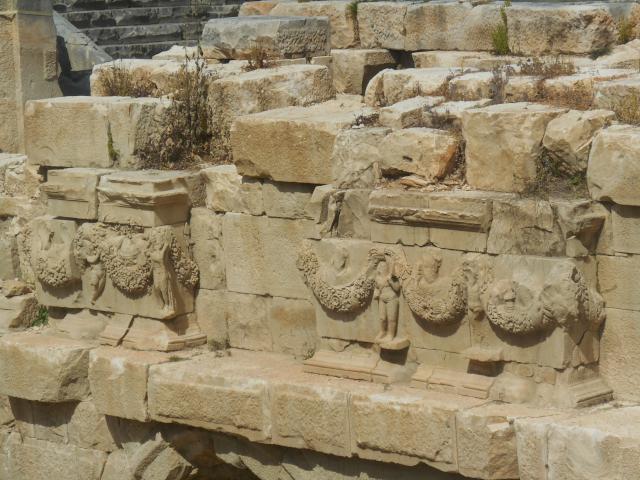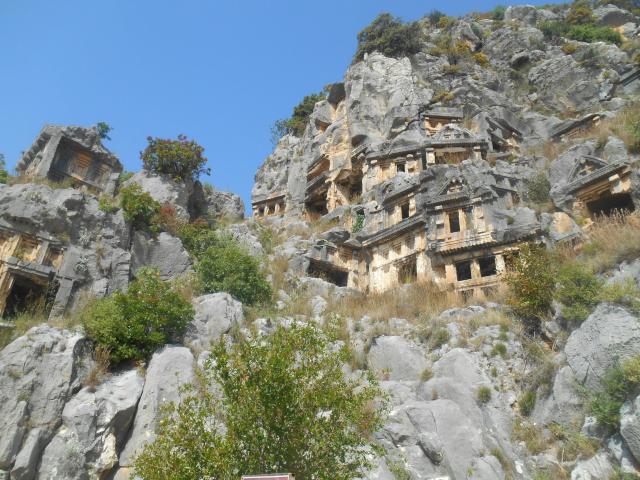 The famous rock-tombs of Myra are very impressive. Charles Fellows tells that upon his discovery of the city in 1840 he found the tombs were painted red, yellow and blue.  The entire cliff face must have been pretty bright then…
Most of the tombs are from the 4th century BC, and many contain carved funeral scenes, and some the daily life of the deceased.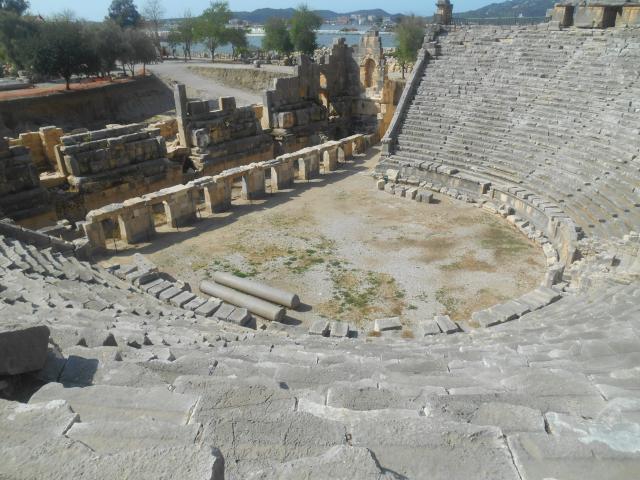 Myra's Greco-Roman theater is the largest  theater in Lycia and one of the main attractions of Myra, still in good shape.   Its double-vaulted corridors are still well preserved.  It has 38 rows of seats and its facade was richly decorated with many theatrical masks and other scenes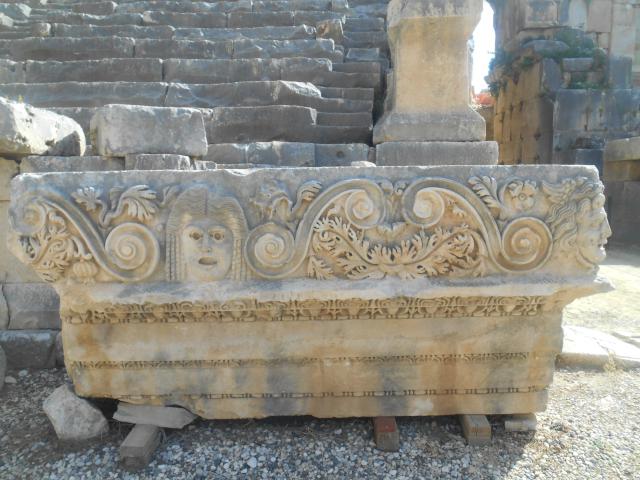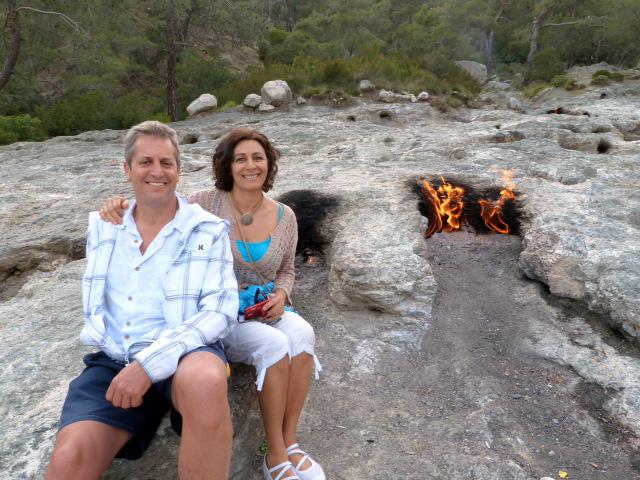 We also stopped at this famous eternal flame, is located on the Lycian way hike and visited by many hikers as well as other visitors.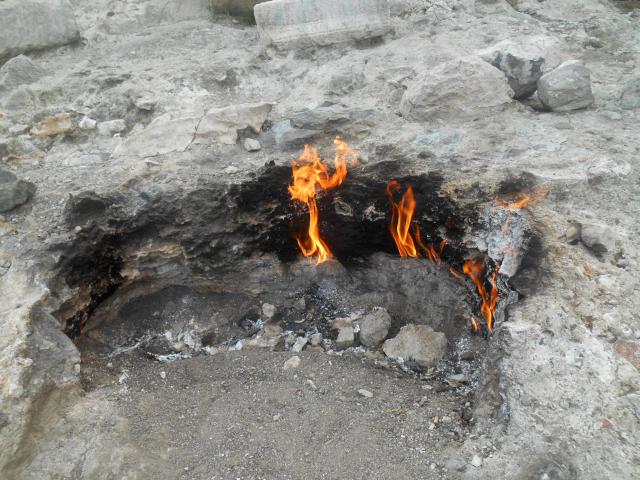 It is called the Chimaera.
The site is located near Olympus and is known as Yanartas (burning stone in Turkish) because of the blue flames sparkling out from the rocks at the bottom of the Taurus mountain and 250 meters above the sea level. Amazing site!  Methane gas coming out of the earth since 4th century BC. It was unbelievable, walking around this place with all these flames coming from underneath the rocks.
It is said that flames used to be  much larger then, and that sailors in the past used the flames as a lighthouse while they sailed along this coast at night time.
To get to the site , you pay a entrance fee and hike up about 1 mile or so to get up to these flaming rocks, the view is very interesting. There are some ruins near the flames  from the Byzantine period including churches and houses, with some other ruins from earlier periods but not excavated yet.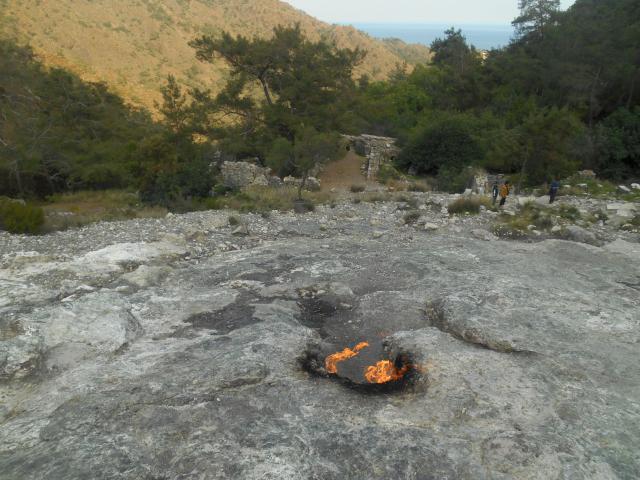 It was sure a full day of fun and History. Turkey sure has been a world of discoveries. We enjoyed Turkey very much.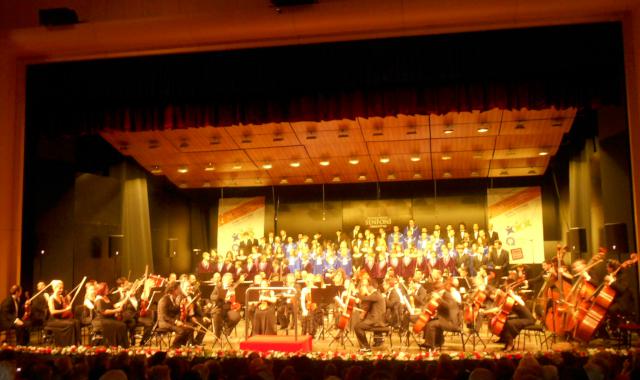 Our last night at the marina, they had an organized bus of 50 people going to a concert in Antalya. We joined the great trip and watched a beautiful classical  Bethoven's 9th. Despite Noel not wanting me to take photos because it was too distracting…I had to sneak in one or two.
The trip also allowed some time for shopping, so we did some provisioning, since we were leaving the marina the next morning
Saturday April 6th we said by to everyone at Finike marina and started our new 2014 season.
Our destination: Rhodes. Some night stops in some nice anchorages and towns. Included a 3 day stay in Marmaris where we met more nice people. Lamb dinner at Australian Domino's whom we just met at the anchorage along with some other sailors we have met along the way.
We also made a stop in Fethye, which we have visited before and really like. Plus, we were told by Melanie and Carl they serve good fish and chips there, so Noel could indulge. The meal was good indeed. All he was missing was his English pint.
We also got to read a Turkish newspaper but in English, its rare…but many English people live here.
We also just missed Russel Crowe who was in town and staying at the Hotel with his crew just across from our boat!
Read on: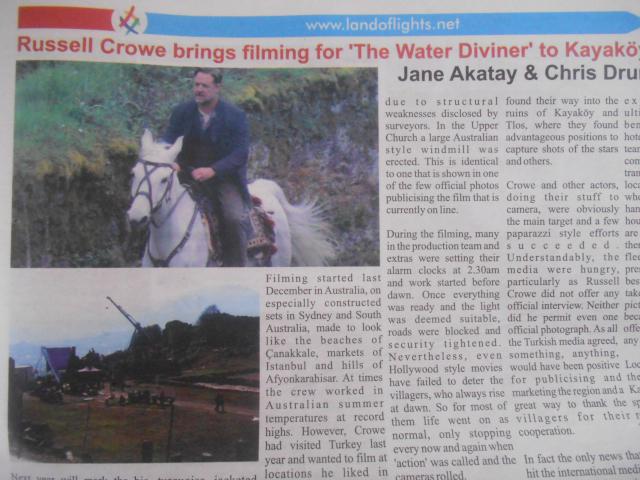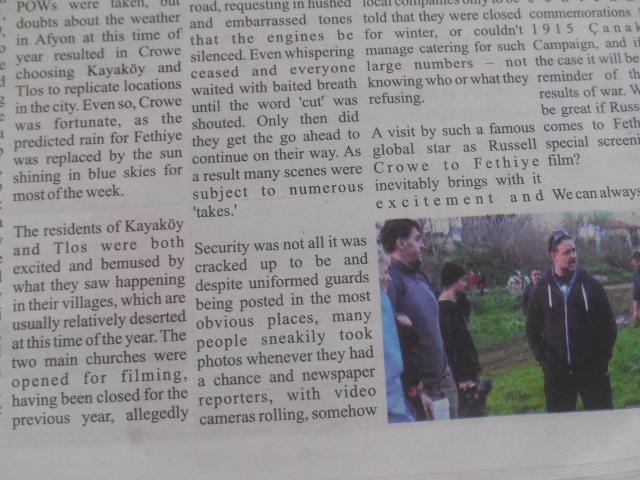 Below is a picture of  the abandoned village of Kayakoy. I took the picture from the air last October while paragliding above it.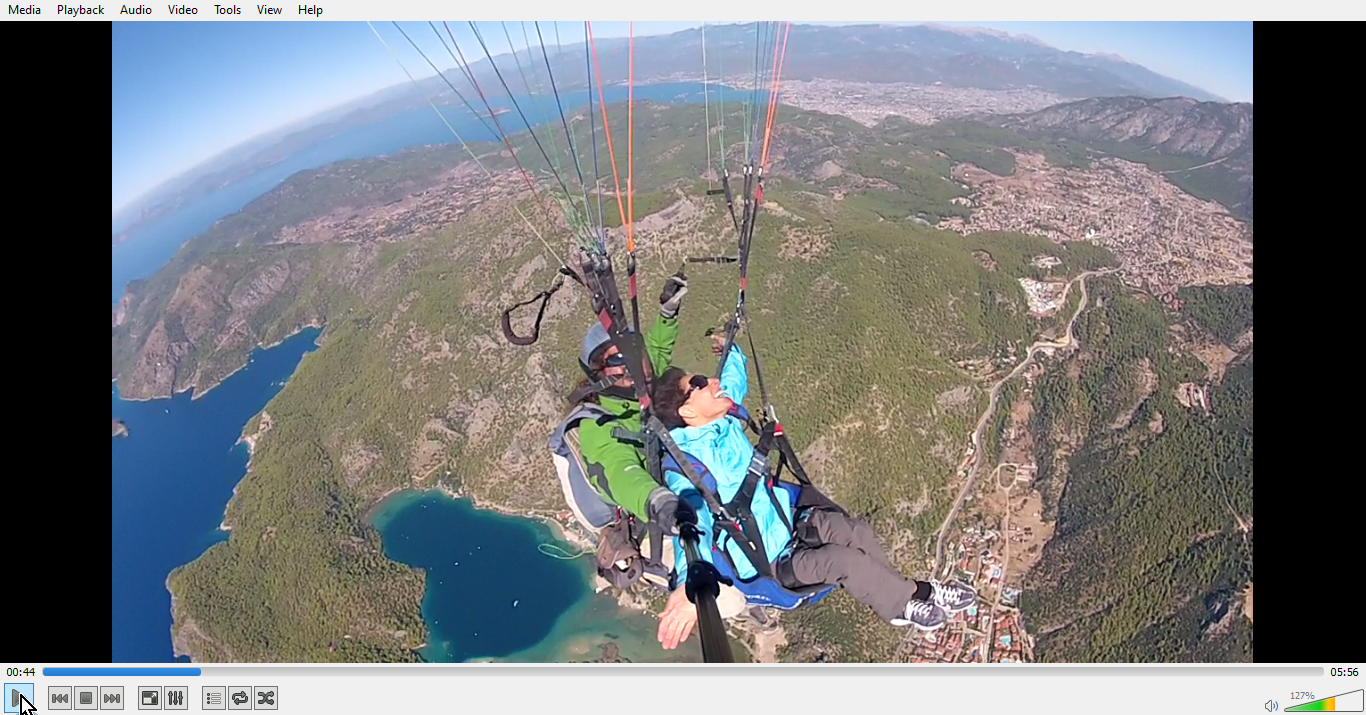 Haha, gotcha… it does not play!  I stole this photo from the video I bought from my pilot. Could not resize the photo smaller either.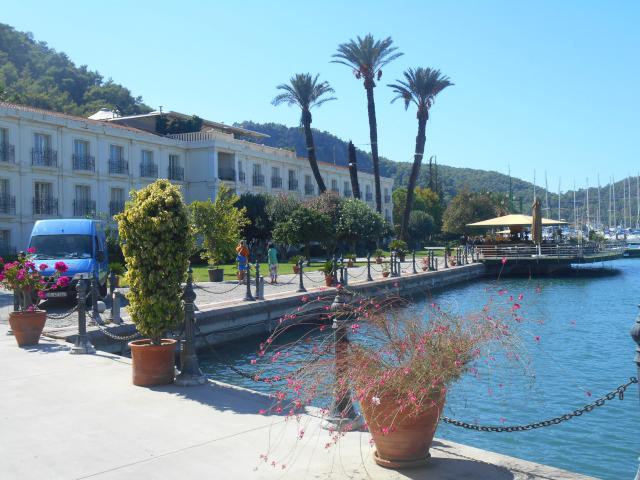 Above and bellow is the Hotel where he was staying.
I can imagine the fuss over at the little town. Noel and I hiked that area last fall. Kayakoy…..the abandoned village. I wrote about it last November or so. The town is tiny and very rural. Everyone in their backyards had a cow, a donkey and a goat. I would love to have been around at that time !!!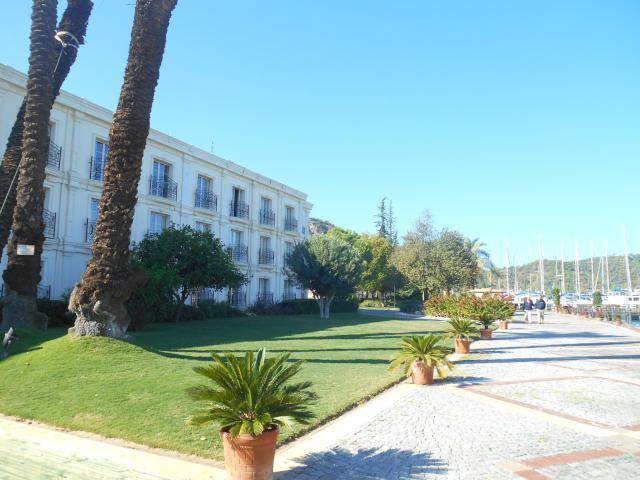 We look forward to watching the movie. It is based on the events at Gallipoli during the First World War and is supposed to come out at the end of 2014 to coincide with the 100  year anniversary.
Goodbye Turkey…we sure had some great adventures there!
Hello Greece! Kalimera!
It feels so good to be back in Greece again….
In the last week we have visted  the beautiful medieval town of Rhodes and the island of Santorini.
In between those two, we spent a very interesting Orthodox Easter in a cute non touristic island of Astylalea on the way to Santorini.
Noel is writing that post right now.
We have been busy. When we are not socializing with all the wonderful people we have met, we are shopping  all over town for all kinds of things, or we  are out busy visiting places, or sailing!  And let's not forget some internet connections problems too! (and house work and maintenance of course…so dont ask what do we do all day! lol)
Stay tuned for Greece.